Signs You're Ready to Work From Home
Want to Work From Home? 4 Signs You're Ready
Many long for the day when they get to work in the comforts of their own home. But do you have what it takes to be successful in that? LearnVest gives us the four signs that you are ready to take your work from the office to your home.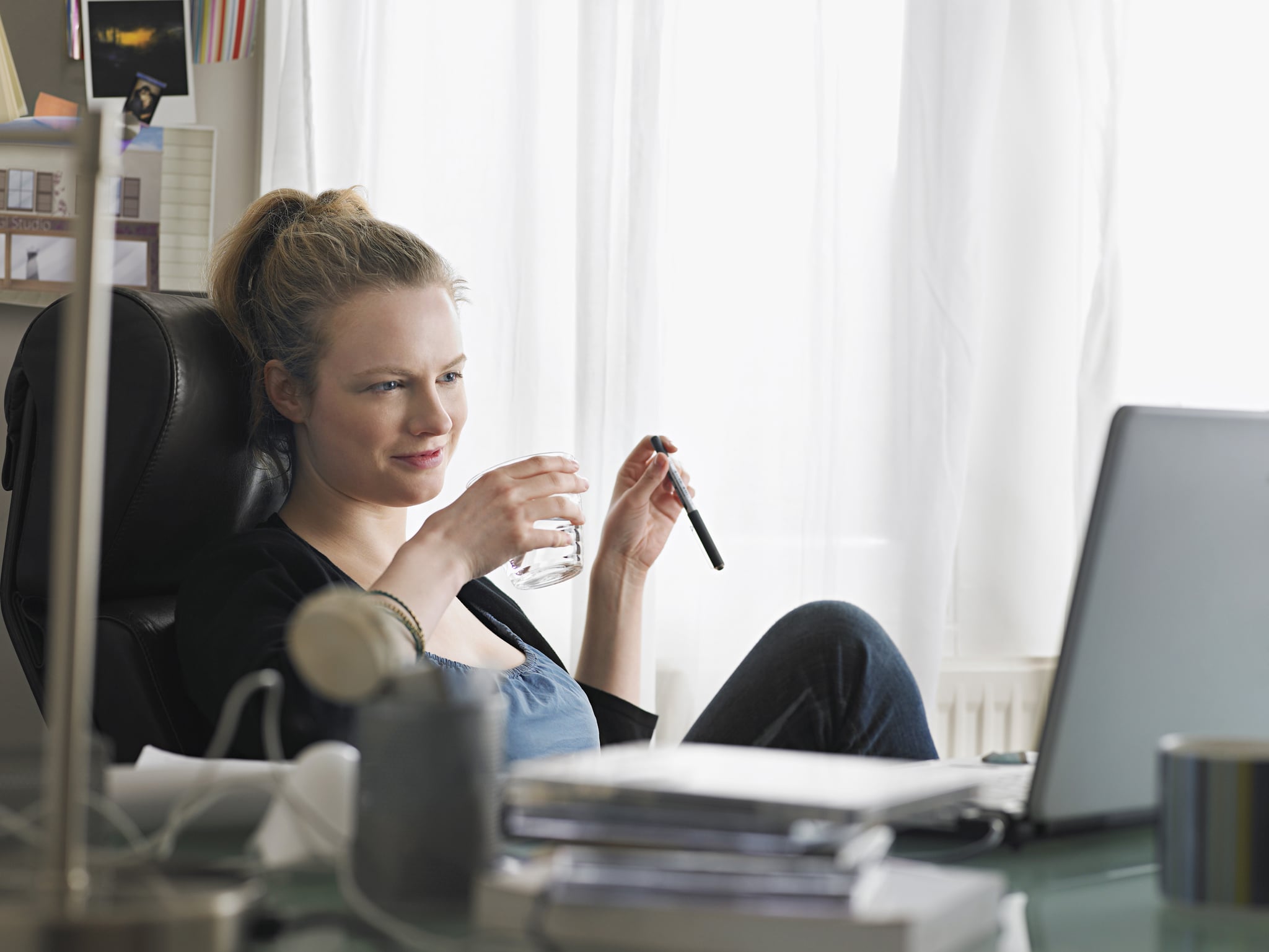 This post originally appeared on General Assembly.
If you have ever worked in an office environment, it is easy to see the benefits of working from home instead. Working in your own home is often a more convenient, comfortable, cost-effective, time-efficient, and environmentally friendly option.
There is growing evidence that it can be a more productive option as well. In a 2012 Stanford study of 16,000 travel agency employees at a firm called CTrip in Shanghai, China, employees who volunteered to work at home increased their performance by 13%. PGI recently released its own survey of nearly 1,000 US-based workers, in which 70% of telecommuters said working at home increases productivity and 69% said it decreases absenteeism. More than 80% said it improves stress and boosts morale.
About 30 million Americans are working from home at least part of the time, according to recent data from Global Workplace Analytics. Three million of those work from home exclusively, and that number is expected to grow dramatically in the coming years.
Still, working at home is not for everyone. Successful telecommuting depends on the individual as well as the team (not to mention the job—doctors, lab scientists, salespeople, laborers, and many others don't have the option). Business office environments can be convivial, collaborative, and creative in a way that can't be mimicked by Google hangouts, webinars, or Skype sessions. Additionally, certain people need the structure of an office to concentrate. Are you one of them? Here are a few questions to ask yourself to find out if you're better suited to work in an office or from home.
Are you a strong communicator?
Who hasn't labeled themselves as a "good communicator," especially during job interviews? Most of us have been communicating since the toddler days, and you figure if you can talk to people without upsetting them, you must be doing a good job. But when you work from home, you need to have strong written and interpretive communication skills. You must be able to get your point across without the benefit of eye contact, facial expression, or tone of voice. You must also be able to listen to and take direction from others in the same way. If you are the type who tends to misinterpret emails, read communications defensively, or have problems trusting people you can't look in the eyes, working from home may not be right for you.
Can you rein in your focus?
Most people, even creative types, require some amount of structure to thrive at work. Either you can create that structure for yourself or else you need someone peeking over your shoulder. When working from home, your daily activities may not be monitored in the same way they would be in the office. But your daily productivity will receive the same or more scrutiny. That means you may be working even harder at home than you would in an office. If the words "home office" sound to you like "chillax city," you probably need an office job.
Is your home (relatively) distraction-free?
The dog, the roommate, the spouse, the kids, the telephone, the recreational activities… our lives are filled with so many diversions, it's nice to have somewhere else to go and think. For many people, that place is the office. When you combine the office and home, however, getting the peace and quiet you need to work can be challenging. Plus, when you are at home, other people in your life tend to assume you are available to them in a way you would not be in the office. (Like when the dishes didn't get done the night before, the school calls to report that junior is sick, or the cable guy wants to get chatty.) If you want to keep your work life and your home life completely separate, working at home is not the way to go.
Do you have a healthy social life?
Let's face it, the office is where many of us mix with others, form friendships, and embarrass ourselves doing holiday party karaoke. There is less office-related social activity when you work from home. This can limit the bonds you share with coworkers and keep you out of the industry loop. (Working at home also reduces your "passive face time," which may reduce your chances of getting a promotion.) It can also leave you feeling isolated. This may be fine if you are a born networker, a social butterfly, or someone who would rather avoid happy hour with the cube mates. But if these days you only see your friends on Facebook, it's time to get back into an office.
To be sure, the best scenario is a flexible option that allows you to work from home as needed or at least one or two days a week. In fact, 79% of US workers say they would like to work from home at least part of the time, according to Global Workplace Analytics. That way, you can enjoy the benefits of working from both the home and the office—or confirm that one is just not the place for you.
Check out more from LearnVest: