Slacking Off at Work
I'm Asking: How Do You Slack Off at Work?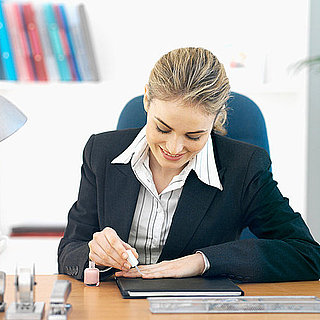 Whether it's clicking through the unbelievably cute pictures of Boo, secretly reading the latest PopSugar celebrity news, or chatting to pals, I'm sure many of you have taken some time out of your nine to five to enjoy some non-work-related activities. After all, you can't be "on" all the time, and sometimes you just need a little break. Not to mention, the Sugar sites are extremely addicting!
Don't feel bad if you do, because you're definitely not the only one. A British study by Cadillac revealed that the average worker is only productive for four hours out of a workday. That's a lot of time to blow considering that the workday usually consists of about eight hours.
So tell me, what do you do to slack off at work?