Store-Specific Credit Cards
Do You Have Any Store-Specific Credit Cards?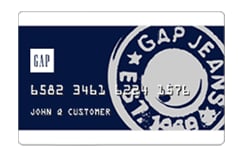 They wore me down, folks. After years of resisting a Gap card, I caved. I realized my basics shopping could be stacking up points and if I time my shopping just right, I can get a solid discount. I highly recommend picking a credit card that can help you earn points and sorting out rewards so you actually use them, but it can be more hassle than it's worth in many cases. Do you carry store-specific cards? And if so, which ones?