Strict Dress Code at Work
Stuck With a Strict Dress Code at Work? Here's How to Deal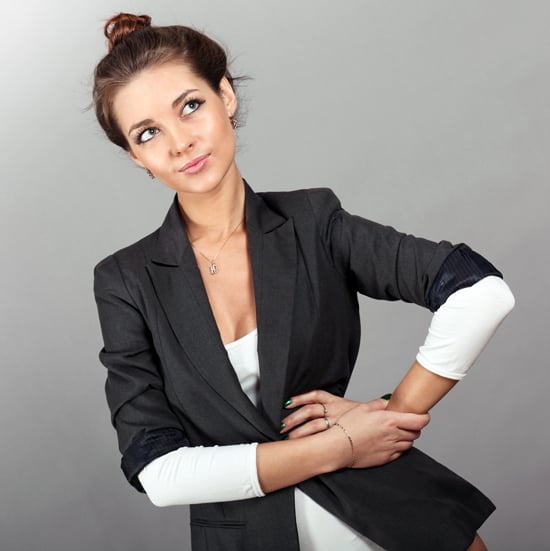 If you work at a place where having casual Fridays would be a huge celebration, chances are you're not alone. Strict dress codes can make you feel like you're living in a uniform every day, but by following the right tips, you'll find that it's not the end of the (working) world.
Accept it: As much of a bummer as it may be, there's really no getting around a strict dress code. Plus, there's probably a legitimate reason behind the policy, depending on your job: safety concerns, working with government officials, etc. As soon as you learn that you can't do anything about it, you'll realize that there are ways to work around it.
Focus on the details: Sure, trousers and pencil skirts might be among your closet staples, but many of these items come with standout details these days. Think striped prints or metallic zippers that will add some character to your outfit.
Find other ways to make a statement: Everyone's heard the phrase "accessories make the outfit," and your work ensemble is no exception. Shoes, scarves, belts, and jewelry with some pizzazz can make a big difference in how you look and, more importantly, how you feel about your everyday appearance.
Think in layers: There might be several nights a week that you don't go straight home. For those occasions, dress in layers; for example, a trendy top covered up by a crewneck sweater by day will be perfect for a night out or for a postwork happy hour. Versatility is key!