Things You Should Never Say at Work
Things to Never Say (Out Loud) At Work
"Umm, I guess I'll try to help you with that." Even if you've never said that entire sentence, you may still be guilty of saying at least one or two of those words at work. The thing is, we get so comfortable at the office, it's hard to notice words that slip out that are better left unsaid. From "WTF" to "whatever" it's time to say "see ya" to office speak that sounds downright unprofessional or like you're not trying your best.
Here are a few of our no-nos.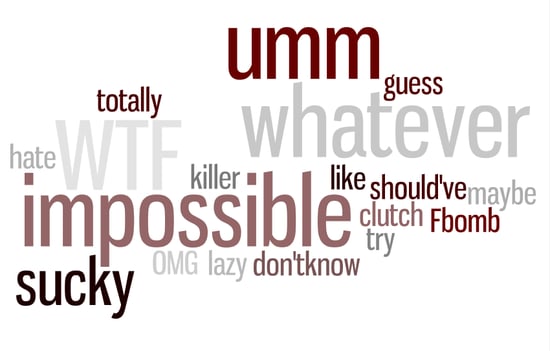 Do you have any you've sworn off?