Things You're Wasting Your Money On
6 Hidden Money Wasters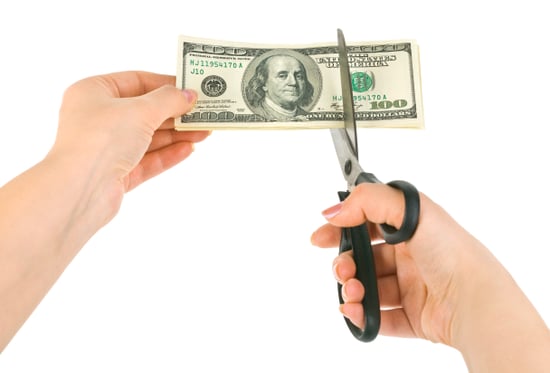 There's no denying that one of the most satisfying feelings comes from saving big or scoring a deal on a product. But sometimes we might think we're saving money when in reality, we're not. We've put together seven different scenarios to be aware of so that the next time you come across one, you won't be left feeling swindled.
Bundle packages: When shopping for home necessities — cable, Internet, phone — you might be lured by packages that offer to deliver it all at a reasonable cost. They promise fewer bills and companies to deal with, and less hassle. But most of these bundles come at higher speeds and with more channels than you really need. And, depending on where you live, different carriers sometimes offer better prices for individual services that make dealing with several companies worth it for your wallet.
Daily deals: If you're like us, you probably subscribe to one or more email lists that send out daily specials offering, for example, $50 for $100 worth of jewelry. While that might sound like a steal, you can end up spending more than you intended because those two items that you want don't add up to $100, and you have to buy something else to meet the minimum.
Free gifts: Sometimes sites offer free items but leave it to you to pay shipping and handling, which can end up costing upwards of $10. Remember to ask yourself: Would I have wanted this item anyway, or am I taking the offer because it sounds like a good deal?
Grocery-store lunches: Picking up premade lunch items, like sandwiches and salads, at the market may seem like a better alternative to eating out. But they often cost anywhere from $7 to $12, which can be more than what you would spend at a restaurant or deli, where you know that what you're getting is made right then and there. Of course, the best option is to cook your own food and bring it to work, but if you can't, this may be the one time where eating out is the better choice.
Disposable items: We all have certain items that we skimp on, and disposable products only encourage the habit. When shopping for items like razors and batteries, straws and toothbrushes, it's tempting to go for the cheaper option. You'll save more in the long run though if you invest in items like an electric toothbrush or reusable razor. Plus, you'll notice a major improvement in the quality of the products.
Food in bulk: Places like Costco make buying in bulk seem like the greatest thing since sliced cheese. It's important to remember that groceries, like fruit, will expire quickly and before you know it, you'll be tossing out the food you never ate. Other nonperishable items deserve reconsideration, too: Who really needs 12 bottles of ketchup?