Tip-Calculator App
Show Me the Money: An App That Calculates Tips Based on Service
The bill arrives, and panic strikes — what on earth is 15 percent of this bill? Is that even the going rate for tips these days? If those mental math skills are a little fuzzy after a plate of pasta and a glass of wine, then rely on What Should I Tip? (free) to take care of the guesswork.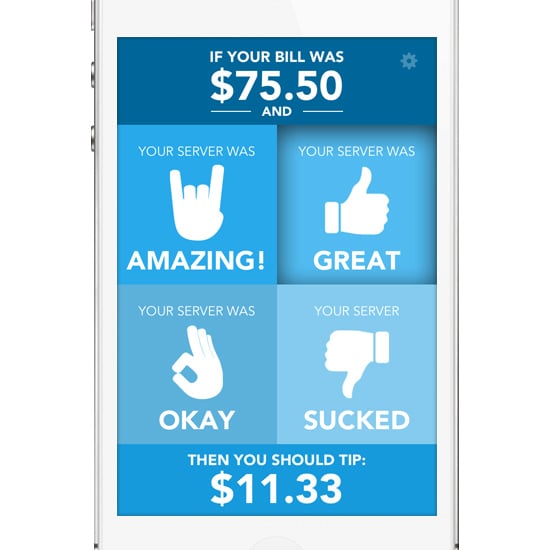 The recently updated iOS app is simple and straight to the point. Plug in the bill total, rate the level of service (amazing, great, OK, or sucked), and — voilà! — the tip total will appear at the bottom. Swipe left to see more calculations, like the new bill total and how to split the bill, or swipe up to round the amount up. The "tip philosophy" selector (generous? fair? stingy?) and international currency options are fun, useful extras.
While iOS users can download the app (currently in Beta) free of charge today, What Should I Tip? will evolve into an in-app purchase model starting Jan. 31, 2013, which means that users will have to purchase additional features for a nominal fee.