Tips on Paying For a Bachelorette Party
Ask a Savvy Bride: Is There a Fair Way to Split the Costs of a Bachelorette Party?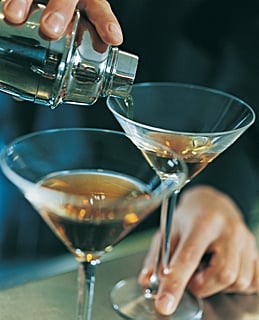 One of the best parts about planning a wedding is the bachelorette party! Everyone loves a good girls weekend, but the costs add up quickly. If you're concerned about how to pay for it all, check out this wedding season Ask Savvy question, which will be answered by SavvySugar and a very savvy bride. Submit your questions in our Ask Savvy group.
Dear Savvy,
My bachelorette party is fast approaching and it's already giving me a bit of anxiety. While I'm super excited to live it up with my closest friends, I'm not looking forward to the potential hassle paying the bills brings. Ten girls will be attending my last hurrah as a single lady and I'd like to make the weekend as care-free as possible. Do you have any suggestions as to how we can painlessly pay for everything?
Trying to Make It Easy Emily
To see what a savvy bride has to say about this, keep reading after the jump.
Savvy bride says:
Let me first start out by saying that your friends are very lucky to have such a thoughtful bride on their hands! You're right, paying for a bachelorette party can be cumbersome and expensive, but I think it's pretty fair to assume that those who accept the invitation to attend know what they are getting themselves into. There are of course ways to proactively inform them on approximately how much the weekend will cost (organizing preset menus for lunches and dinners, getting quotes on transportation, calculating hotel rooms and any other activities you have planned — pool cabanas, cover charges at bars/clubs, strippers, etc.), but realistically there is no way to have a number set in stone; alcoholic drinks add up quickly, as do room service and tipping.
Some like the idea of designating one person as the bank for the entire weekend (which is most often the maid of honor) then splitting everything evenly at the end, but I personally think it's best and most fair to have one person per hotel room be in charge of in-hotel expenses, then splitting all other activities evenly in real time. Asking your friends to bring cash is a must as some restaurants and bars have a minimum credit card split rule so you don't want one person to be stuck with a tab she wasn't expecting to pay.
I've attended my fair share of bachelorette parties, and each one has been handled differently when it comes to cost. There is no right answer so hopefully you can work it out fairly and evenly without letting the bills get in the way of your fun. Cheers!
Ask anything budget-, etiquette-, or planning-related — well, almost anything — by posting your questions in the Ask Savvy group, and I'll find the right expert to help you out. If you are planning a wedding, already happily wed, or still looking for Mr. Right, start sharing your big day with our community. Don't forget to check the wedding content box on your post.