Tips For Resisting Online Sales
Sales Galore: 5 Ways to Exercise Shopping Willpower
Before and after the holidays, our in-boxes are flooded with discounts, sale emails, and deals that seem impossible to resist. Even worse, they're often loaded with urgency: save 30 percent off, two days only!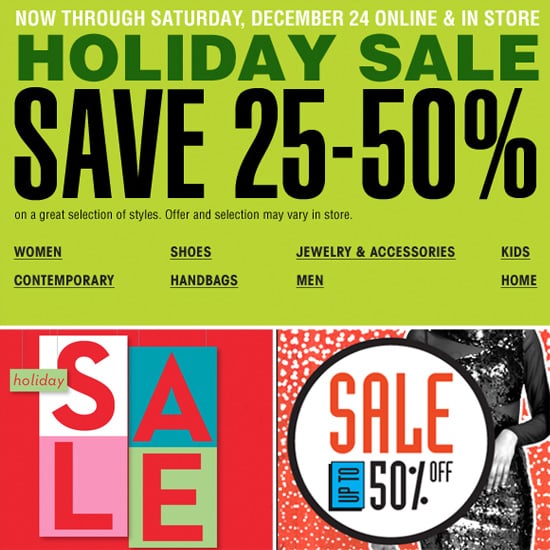 But shopping a few sales here and there on top of gift buying can add up to a massive credit-card bill at month's end. This season, I've been finding new ways to exercise willpower around all these sales, so check out my tips after the break.
Ask yourself, would I buy this if it were full price? If the answer is no, don't buy it on sale. A deep discount may make an item more appealing in the moment, but if it's not perfect full price, you'll never love it.
Put yourself on a sale diet. Been a little spendy lately? Start deleting sale emails before you even open them, so you won't be tempted. Or go all the way and unsubscribe from the lists. Chances are, if it's a really great sale, you'll find out about it anyway.
Keep a list of sales criteria. Come up with a list of items you need, brands you love, or restaurants and services for which you're allowed to buy local deals. Then don't buy anything on sale unless it meets one of your criteria.
Set sale alerts. For brands, stores, and items you love, sign up for a free service like ShopStyle sale alerts, which emails you when your dream items are on sale, so you're not tempted until you need to be.
Set a "worth it" threshold. Some retailers (I'm looking at you, Banana Republic) send emails what seems like every day offering 20 to 30 percent off — for just a few days only! But remember, there will always be more sales, so why not hold out for 40 percent or higher?
What tips do you have for resisting sales?