Tool For Tracking Children's Allowances Online
Monitor Your Children's Allowances Like Citibank Millionaires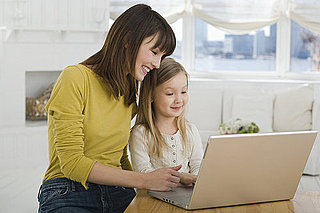 Citibank recently launched one of the latest web tools for the fabulously wealthy: an online system called Spend Grow Give that monitors their kids' allowances. It's a strategy that aims to capture a chunk of the millionaire heir market. By getting them involved at a young age, the bank is hoping this will ensure the heir's loyalty even after he or she reaches adulthood.
The good news is you don't have to be a millionaire to track your children's money the techie way. I found a pretty nifty downloadable program called KidsSave that costs $19.95. Unfortunately, it's not a website, but you can try it free for 35 days to see if you like it. You can set up accounts for your children, enable saving locks, and even create interest rates for their allowance. Judging by the fun buttons and bright colors, it seems to be pretty kid-friendly!
Parents find negotiation for cars and talking to their children about finances to be equally stressful, according to a new poll by PASS from American Express. Perhaps using a program like this is a great way of introducing the topic!