Tori Spelling's Debt Trouble
4 Things to Learn From Tori Spelling's Debt Woes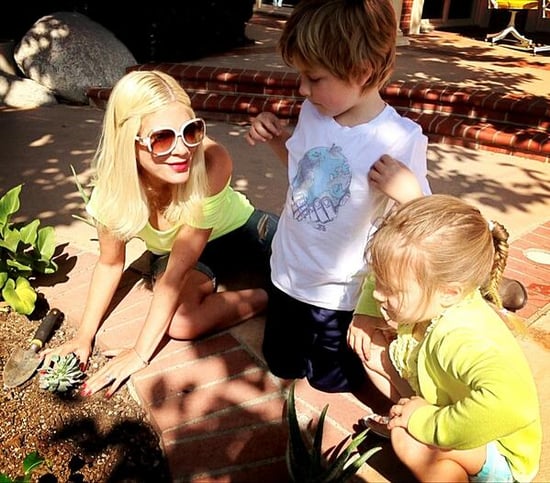 Celebrities are just like us — some of them have to deal with the reality of debt too. The glamorous post-Beverly Hills, 90210 life and Tori Spelling's Hollywood royalty lineage come to mind when we think of her, so it's hard to reconcile with the fact that her husband wasn't able to get a vasectomy, because the couple couldn't afford it.
When the tide turns, the best we can do is just roll with the punches, and that's exactly what Spelling did with her husband. After all, raising four children can be quite expensive.
Here's how Spelling and her family started downsizing their lavish lives:
They watch what they spend: "We don't have a series on the air right now, so we have to be more restrictive of what we can spend, just like anyone who doesn't currently have a steady job."
They upcycle: "We're all about repurposing. It's a really good value to have."
Their kids wear hand-me-downs: "Stella was telling Hattie the other day, 'That dress you're wearing, it was my dress first. And Hattie's like, 'Yeah!' It made me so happy. I love that they know we hand things down."
She changed her priorities: "I haven't bought a purse in three years. And it's fine. I look back on that girl who shopped at Gucci in my 20s, and I can't even relate. I can't believe I thought it was important."