Unique Ways to Make Money
7 Unique Ways to Make Extra Money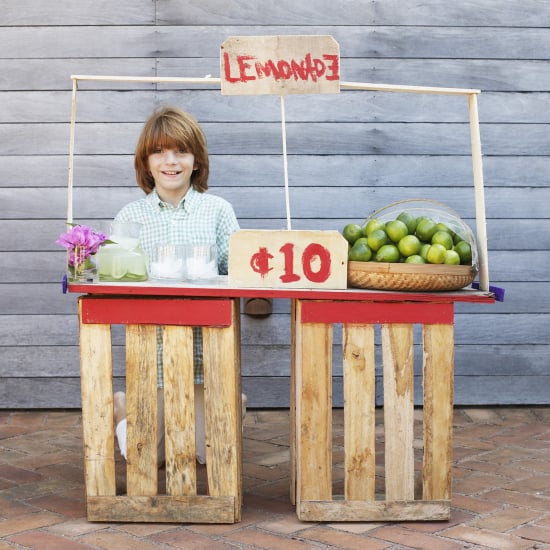 Everyone can always do with more money, and although we've given you plenty of suggestions, there are a ton of other ways you can pad up your bank account. Redditors shared real-life examples of how they're making extra moolah, and we've filtered out the run-of-the-mill suggestions, such as babysitting and tutoring, to share some ideas that you may not have considered before. 
Scanning services: PhilLikeTheGroundhog says, "I have a small side business where I scan 35 mm slides and negatives. I also convert VHS to DVD. That's all I do. My slogan is "We only do two things, but we do them better than anyone. My only advertisement is a monthly advert in the local paper (three counties) for $35. I tell my clients that it's just me, so they might have to wait a while. Most don't mind because the film/VHS tapes are just sitting in a box anyway. I spend one hour a day scanning film and usually do two VHS tapes a day; one in the morning and evening. I don't always have tapes, though. If I get too much film, I'll take their contact info & call them when I get caught up. On average I make $6,200 a year from this."
Shopping Walmart clearances: "Local Walmart has a clearance section that is always 15 to 30 percent off. Waste of time. But occasionally stuff goes 90 percent off, so I buy it all out, then put it on eBay," says theotherredmeat. "That has generally netted a return, after eBay fees, PayPal, shipping etc to a ratio of $3.5 for every $1 spent. If something doesn't sell, I have 90 days to return it with a receipt, so I never get stuck with it."
Making money off friends: "Pay attention to when friends or colleagues talk about things that they need or want, and whenever that matches up to something you are able to offer or have skills in. My friends moved to the same town as me and were asking about dog walkers in the area to take care of theirs during the week. I offered to do it during my usual lunch breaks instead," says pumex. "Another friend knew I've built my own (and sold a few) gaming PCs over the last few years. Lucky for me, turns out his brother is interested in buying one."
Read on for more.
Reselling glow sticks: "I bought 200 glow sticks for $50 and plan on selling them for a dollar before fireworks on the fourth," says PeriodicallyRelevant. Another Redditor cwyerk says you can buy 

1,000 glow sticks for $40 on eBay.

Cat furniture curb seller: "I sell cat furniture on the side of the road here in Phoenix. I do consignment with a shop that makes the furniture, I bring out a trailer full of cat trees ranging from one to six feet tall. I make about $20 to $40 on each one I sell, some days I bring home $300+ but $100 is more of the average this time of year," says HeshHepplewhite.
Teaching other teachers: zomgitsduke, a teacher, teaches "professional development to other teachers for incorporating tech into their classrooms." According to the user, it apparently "pays really well." The redditor creates a website for his class, which

 incorporates "message forums, a live chat, calendar, and daily lessons for students that miss class or need to reference something."

Reselling on Etsy: One redditor stated "

An Etsy shop selling things I bought from thrift stores, yard sales, antique shops, etc. for a lot more money than I paid for them."