Use Social Media to Find a Job
How Social Media Can Help You Score That Dream Job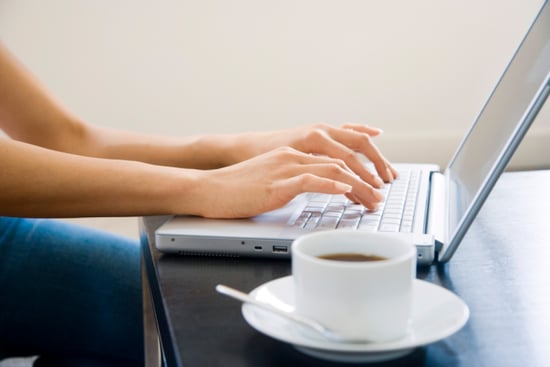 When you think you've exhausted all your job options, the worst thing to do is to wait it out. There are always ways to get to where you want to be, and you just need to think outside of the box. Even just a single tweet might be the trick you need to get the job of your dreams.
Companies are now interested in more than just your résumé. They are also sizing up your LinkedIn accounts, video profiles, and presence on other social-media platforms. In fact, there are plenty of people who have successfully tried social-media-savvy ways to get a job when the traditional route has failed. One example is Matthew Epstein, a job hunter who invested $3,000 in a flashy website and video to capture the attention of Google. Through his campaign (that went viral), he managed to score interviews with Google, Amazon, and Microsoft, as well as capture the media attention of CNN and TechCrunch. He did, in the end, land a job of his dreams, although it wasn't a Google job. Hanna Phan, a freelance presentation consultant, is another person who got a job through social-media efforts — she created a 90-second slideshow with SlideRocket and tweeted it to the firm's CEO. The head of the company was impressed, and she received a job offer.
If you want social media to be part of your job-hunting arsenal, keep these tips in mind:
Don't be the jack of all trades: Don't spread yourself too thin and try to hop onto every social-media bandwagon. Instead, channel your energy toward three or four platforms and try to develop them as best you can. Choose from accounts such as Facebook, Twitter, Pinterest, Instagram, Tumblr, and YouTube, to name a few.
Be creative: A ton of people are on Twitter and Facebook, so you need to think of ways to separate yourself from the others. You can brainstorm unique angles and ideas with friends and look at past examples of what people have done. Perhaps you can come up with a YouTube video or a Tumblr blog that will go viral and capture people's attention. Think of current events and how you can capitalize on them.
Don't be a pest: Finally, you need to be cautious of bugging people on the web. Be smart about how you reach out to people, and don't keep bothering them if you don't hear a response.