Using Your Cellphone as a Credit Card
3 Reasons to Love Credit Card Smartphones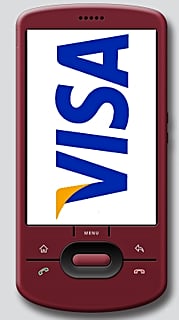 We've heard about credit cards becoming more high tech, with companies installing buttons on cards that will let you choose between using reward points or credit. A revelation yesterday by Google CEO Eric Schmidt spoke volumes about where credit card technology is heading — straight to your phones. Schmidt said the Near Field Communications chip in the yet-to-be released version of the Android will enable mobile payments and may very soon "replace your credit card."
This isn't much of a surprise because our cell phones are rapidly becoming almost essential to our lives. We can do practically anything on our phones, from finding our way with GPS to checking the weather and communicating with friends. Here are three pros to the credit card smartphone:
Lower Fraud Risk: When you're making a payment with your phone, you'll have to be there in person with your phone, according to Schmidt. There will also be more security obstacles to face when you're accessing your phone. For example, the traditional credit card does not require you to input a pin number to access it, but many people already program pin code access on their smartphones.
For more benefits of a credit card smartphone, read after the jump.
Less Baggage: Using one device that serves a lot of functions that makes things simpler and you'll have less to carry around and worry about. You might not even have to carry a wallet!
Convenience: You'll have your information stored onto your phone, and you probably will have the history of your past buys stored onto your phone. This may speed up the process of your future transactions, and provide some great recommendations. You may also get better service if the store is able to access your history and shopping preferences from your phone once you step into the shop.
I know I gave you some benefits of these new credit card phones, but I can think of a couple of cons as well. Do you like the idea of smartphones turning into credit cards?