Using Your Freezer to Save Money
5 Ways Your Freezer Can Help You Save Cold, Hard Cash
Cold cash right in your kitchen? Yes; just open up your freezer! With a few simple tips and tricks, your freezer can help you save big — as in a few $100 a year! — while making dinner prep easier. Whether you're feeding a family or living alone, these suggestions may just be the coolest thing to hit your wallet since Abe Lincoln himself . . .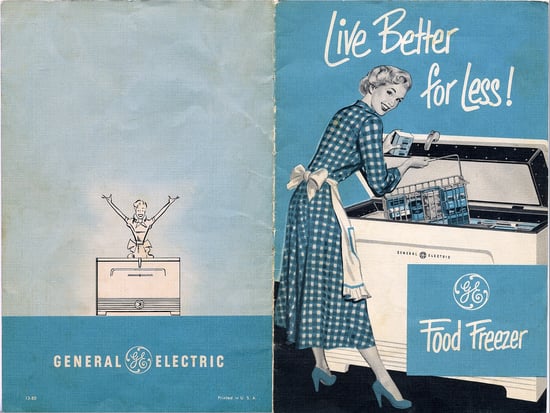 Store bulk buys: If you love the savings of bulk buys but not the quantity, consider buying items you can freeze later. Soups, dairy, breads, and poultry can all be sealed and stored for future meals and recipes. Just be sure to store your food properly.
Make fresh fruit last: Sometimes eating all the bananas just isn't possible! When fruit is about to go bad, cut and freeze it. Instead of tossing it or buying it prefrozen, keep it handy for smoothies and dessert later on.
Savor the seasonal: The freezer is a great way to enjoy seasonal flavors year-round. Seeking produce when it's not in season can become very pricey (if you can even find it!). When foods are in abundance, stock up your freezer so when the time comes they are just a reach away.
Save on cooking: It's not just food you can freeze but wine, creams, and stocks, too. Using an ice tray is a great way to store kitchen leftovers and have the right amount on hand when cooking; one ice cube is about one ounce.
Use it for meal planning: While eating out is fast and easy, it's not affordable. Instead of heading to the drive-through, turn to your freezer. Preparing meals in advance can make your weeknights easy, healthy, and affordable — all you have to do is heat and serve!