Ways to Save Money on Your Wedding
101 Creative Ways to Save Money on Your Wedding
Planning a wedding can be one of the most expensive and stressful events of your life. Our friends over at The Penny Hoarder shared these 101 creative ways you can save money and bring back the joy of planning for your big day.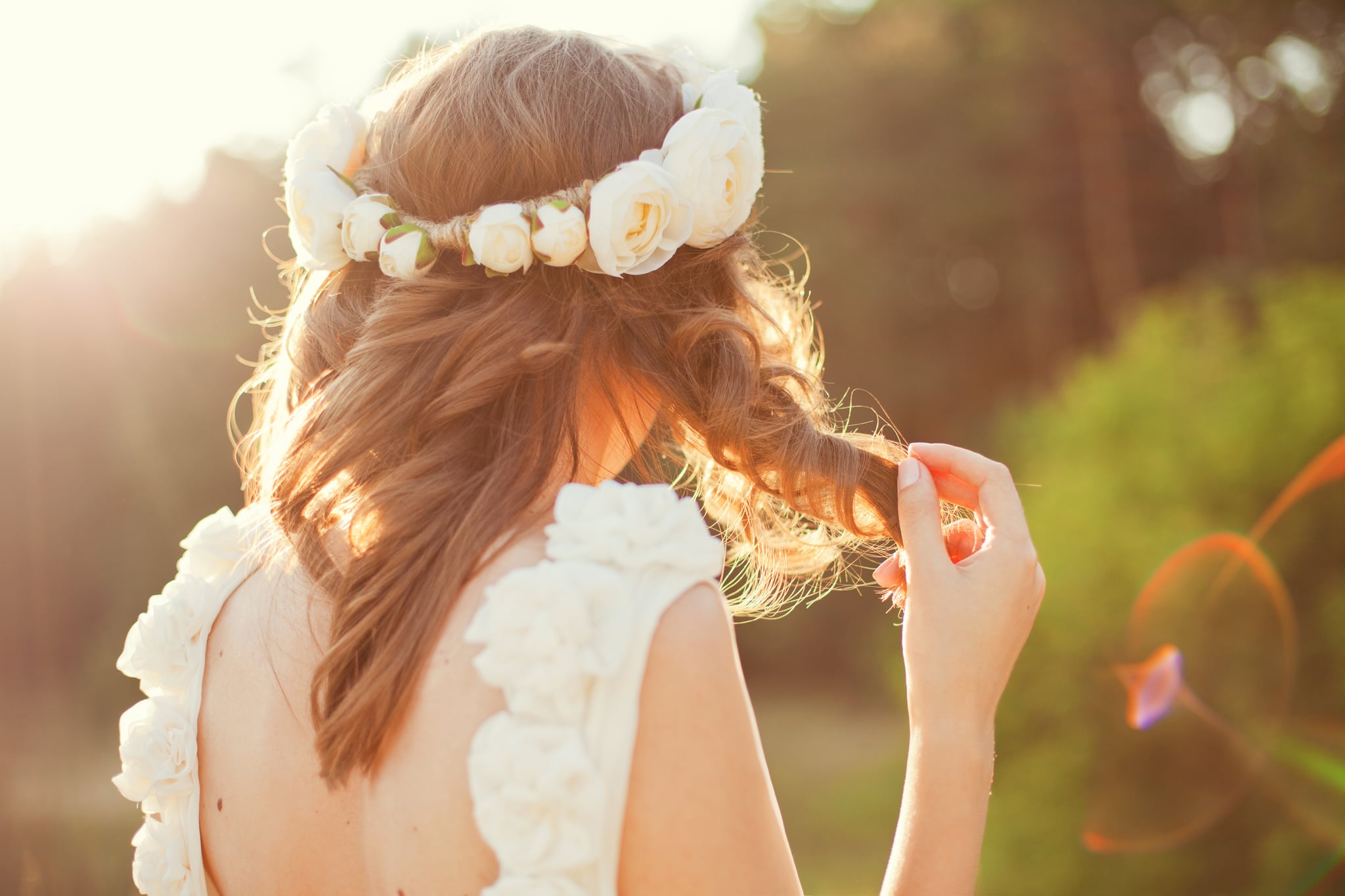 "You're getting married! That's so exciting. When's the big day? How many attendants will you have? What kind of flowers are you going to carry? DJ or band?"
I'm not getting married until October, but I noticed as soon as I had a ring on my finger how quickly I'd move from exclamations of joy about spending the rest of our lives with our favorite person on to the details of the upcoming celebration.
It's easy to get caught up in all of the hullabaloo. But if you're planning to walk down the aisle in style while adhering to a budget, the process of wedding planning can be more stressful than joyful.
I'm here to help, with a list of 101 unique ways to save money on your wedding — without anyone realizing you cut some corners or skipped a few traditions.
Don't try to use more than 10 or 15 of these tips on any one wedding celebration, but see whether any of these ideas feel right for you. No one's going to doubt your love for one another because you don't have fancy table runners or cute favors.
Ready to create a beautiful celebration of your joy on any budget?
Engagement
1. Remember, Diamonds Are Forever
Popping the question? Spring for a high-quality diamond.
"The center diamond is the most valuable part of the ring," Jayme Pretzloff of Wixon Jewelers in Minneapolis explained. "You can always remount the diamond into another mounting in the future."
She also noted that the tiny pave-set diamonds adorning many rings don't have anywhere near the value of the main diamond.
2. Ditch the Diamonds
Diamonds not your style? Fret not. You are free to profess your love by displaying a stone of your choice, whether it be pearl or peridot.
If you need a little nontraditional inspiration, check out Etsy's wedding categories. You may find handmade jewelry you love for a price that's perfect.
3. Fake It With Flair
This tip takes mutual agreement, but it can help you save big on an engagement ring or wedding bands. Ask to take a look at a jeweler's faux offerings recommended Melissa Massello of Shoestring Magazine.
"Many expensive-looking rings are made with a decidedly more affordable diamond imposters, like cubic zirconia and moissanite," she wrote, "The latter of which is a great diamond look for a lot less."
Time and Date
4. Choose an Afternoon Delight
"Time your wedding away from a full meal if you want to save on catering costs," recommended April Masini of AskApril.com. Her top pick: a 2 p.m. Champagne and cake reception.
5. Pick a Festive Time
Get married during the holidays — your friends and family will already be home!
"Most venues are beautifully decorated, and you'll have to put less money into making the place look spectacular," said wedding planner Amy McNall of Unmistakably You.
One small warning: some venues charge a premium for booking during the high Christmas-party season, so make sure to ask around.
6. Go Off-Peak
April Masini offers these awesome off-season dates to watch for: "It's off-season between Summer's end and Thanksgiving," for some venues, and February is a great time to squeeze in a wedding when "Winter break is over and Spring flings haven't yet begun."
Venues and Vendors
7. Forego Tradition
"Consider a bed and breakfast, a public park, or an art gallery for your reception," said Danielle Farrell of Michigan's Betty Brigade. Farrell used a senior center in her hometown for her wedding, which included an outdoor park area and banquet center, "for a fraction of what it would have cost at a hotel. And it was gorgeous!"
8. Scope Out the Furnishings
When viewing venues, take note of their furniture and tabletop styles, reminded event planner Sacha Patires. If the venue matches your personal style, you could save a bundle that you would have otherwise spent on rentals.
9. Bring the Party to You
The Wedding Wagon in Las Vegas will come to you. All you need is $129 to seal the deal with a witness and photos.
On the East Coast, Washington DC business Pop Wed Co. offers chic elopement services (they even take care of the paperwork!) for $2,500. If there's a similar service near you, a unique package could solve most of your planning problems before they even crop up.
10. Double-Check the Package Deal
"Most venues offer 'nicer' things at a markup that you will get cheaper from the vendors," bride Breanne W. said.
When she considered a package from the venue for her Pennsylvania wedding, she contacted the listed baker directly — and saved $300 on her cake by doing so.
11. Ask For Referrals
Got a recommendation from a friend? Maybe they had a great experience with a vendor and you're excited to consider that florist or baker as well.
When you contact a vendor, make sure to mention the friend who referred you. There may be a referral discount (or a bonus for your friend!).
12. Have a Planner Help You Save
Wedding planners know how to work with budgets of all sizes and will go to bat for you over contracts and negotiations.
Not sure if you can afford a planner for the entire planning process? Many offer supplemental help by the hour or day — just get in touch with them to ask!
13. Ask For Help
If you're getting married at a church where you're a member, call on its social groups.
"At our wedding," Trent Hamm explained, "The 'church ladies' were a great help with church decoration and other helpful things on the day of the ceremony." These groups may ask for a small donation in exchange for their members' time.
14. Multitask
"Use vendors that do more than one thing," said wedding planner McNall. Think about a florist who also rents linens or a wedding planner who offers decor installation.
"You'll save on the 'get me through the door' fee that you have to pay each individual vendor you use."
15. Ask About Sponsorship
Yes, I'm serious. Ask your vendors if you can advertise their services at your celebration in exchange for a reduced rate.
Writer Hamm explained how to do it: Simply put a card at each place setting that lists the businesses that helped pull off your big day. Don't forget their contact information!
"This tends to be very effective advertising," Hamm noted. Word of mouth is powerful advertising indeed, especially if some of your guests are planning their own upcoming weddings.
16. Phone a Friend
Skip clergy or justice of the peace fees by having a friend officiate.
"Usually there's no fee to register in your state and getting ordained online is quite inexpensive," said Kelly R. Just make sure your selected officiant is comfortable with public speaking! And do treat them to a kind gift for their services.
17. Don't Guesstimate Your Guest Count
"You'll have to give a guaranteed number of guests — especially if it's a seated meal," warned Teddy Lenderman, author of The Complete Idiot's Guide to the Perfect Wedding. If you have fewer guests than the guaranteed number, you'll be paying for empty seats.
"'I think' and 'I guess' are the two phrases you don't want to use when it comes to guaranteeing your guest total for the caterer. This number equates to money — at times, lots of money."
18. Consider Your Guest List Carefully
"The best way to save money on a wedding is to cut the guest list, hands down!" wrote wedding and event planner Danielle Rothweiler.
She even did a little math for us: "If you have a guest count of 200 people, that's 20 tables of 10; but by bringing it down to 150, you just eliminated five tables. That means five fewer centerpieces that you need to have and 50 fewer meals and bar tabs."
How do you decide who makes the cut? Rothweiler said, "We tell our clients that if the person hasn't shared a drink, a laugh, or a cry with you in the past year, there's no reason they need to share all three at your wedding."
19. Take Note of Tipping
When you plan your budget, don't forget to factor in gratuities. Some of these will be spelled out in your contracts, like that of your venue or caterer.
But don't forget those smaller gratuities. Getting your hair done at the salon? You'll be tipping. Getting chauffeured for the day? There's another tip. U.S. News has a tipping guide that can help you work gratuities into your budget.
Invitations
20. Don't Save the Date
"Skip the save the dates," wrote Courtney Lutkus of Southern California's Simply Radiant Events. "They're fun but not necessary."
Cutting these early notices could save you $100 or more — and that's before the cost of postage.
21. Test Your Handwriting
Calligraphy is on trend, but hand-lettered envelopes can cost $3 each!
Instead, solicit your wedding party or family members to help you address invitations. Remember, the envelope will end up in the trash, but your invitation will likely get prime real estate on someone's fridge. It makes sense to save money on the piece that will go straight into the recycling bin.
22. Design on a Dime
Got design chops and want to craft your own invites?
"Finding the perfect typeface that's also free is a bit like searching for the Holy Grail," commented Martha Stewart Weddings. They recommend checking out dafont.com and abstractfonts.com for free or donation-based styles.
23. Turn Up the Heat
WeddingPaperDivas.com told Martha Stewart Weddings that thermography can be an affordable alternative to engraving. While the methods differ, Armstrong assured that the look of raised ink is almost identical. The price of printing? You can cut it in half.
24. Get the PDF
"Find a graphic designer to design your stationery and send you high-res PDFs that you can print and assemble yourself for invitations, table numbers, and favor tags," suggested wedding planner McNall.
Not sure how to find a designer? Check Etsy; most printable suites cost under $100 if you request minimal edits.
25. Go Digital
Dreading buying stamps for your invitations, response cards, and thank yous? Go digital by checking out services like Paperless Post or Greenvelope.
"Tools include RSVP and plus-one tracking, open rate management, registry announcement, wedding website link inclusion, photo sharing, survey questions to collect meal preferences, allergies, or song requests," noted Amanda Arrigotti of Greenvelope.com
Alex D'Antonio, community engagement manager at Weddington Way, agreed with Arrigotti. "Guests will appreciate receiving an electronic save the date (vs. a paper one) where they can easily reference details and information wherever they are (and immediately add your big day to their calendars!)"
26. Don't Be Square
The US Postal Service hates square envelopes.
OK, we don't know that for sure, but we do know that square envelopes require more postage than the standard rectangle — each one is subject to a 21-cent fee on top of the cost of the stamp. Those cents add up quickly!
27. Skip the Tissue
"Sheets of tissue between layers of invitation packages were used in the past to prevent ink smudging," explained Carolyn Garin and Kathleen Hughes of The Anti-Bride Etiquette Guide.
"They're likely unnecessary for your modern invites, and you can even skip the interior envelopes for most invitation suites."
28. Sign, Don't Seal, Deliver
Use a postcard for each guest's response instead of a card with an envelope.
"The cost to print these is about the same as an enclosure and envelope, [but] the big savings is in the postage," author Lenderman remarked.
29. Send Guests Online For Details
Services like The Knot and eWedding offer free wedding websites where you can list accommodation options, directions and a link to your registry. List your wedding website on your invitation or an accompanying note, and you'll be able to skip a few of those extra cards people usually lose from invitation packets.
Photography
30. Choose a Promising Newbie
"We got lucky and found a wedding photographer who was still building her portfolio," Florida bride Katie S. commented. "If you reference her current pricing, we saved 70 percent."
How do you find a newbie who has the skills of a pro? Katie found hers through friends' recent wedding photos on Facebook. Remember to ask friends for referrals!
31. Go With Your Gut
Photographer Dorie Hagler advised against hiring a studio that seems to inexpensive to be true.
"It's better to hire a local newspaper photographer," she said. "They show up early, stay late and they know how to cover an event. Many high-end wedding photographers were newspaper photographers first." Hagler knows — she's one of them.
32. Don't Double Up
Many photographers offer an assistant "second shooter" in their standard contracts, but others offer it as an option and charge extra. If you're expecting fewer than 100 guests, you can get away with having only one photographer present.
33. Watch the Clock
Many photographers offer hourly blocks to fit all sorts of occasions. If you can only afford your top-pick photographer for a few hours, Hagler said to organize your event so you cut the cake (or arrange other special moments) in that time frame.
34. Choose Digital Photos
Don't pay for a pricy album if you can avoid it. "If you get the digital photos, you can make prints of your favorites," said Lou Lomibao of SnapKnot.
If you decide later that you'd like a digital album, you can create one that fits your budget at that time.
35. Crowdsource Your Video
Are you OK with guests using their varied electronic devices at your celebration? Want to capture big moments, but don't want to pay big bucks for a wedding video?
Invite your guests to contribute video through a site like WeddingMix. You'll be able to piece together your big day (or have a pro do it for you) with a bit of home-movie style.
36. DIY the Photo Booth
You can capture fun, informal photos of friends and family without renting a photo booth. Set up a simple backdrop and provide some fun props. Guests can use their phones or personal cameras and snap away. You'll likely be able to enjoy all the shots later on social media!
If you're using a wedding hashtag, you can pick and choose Instagram snaps to have compiled into photo books by companies like Blurb.
Flowers, Decor, and Favors
37. Go Minimal
"If you are getting married outdoors, let the scenery do the work for you," encouraged wedding planner Lutkus. "You probably picked your venue partly on looks, so don't cover up what you love about your location."
38. Watch Seasonal Sales
Buy off-season decor items if you have enough time.
"For instance," wrote The Penny Hoarder founder Kyle Taylor, "if you're planning a beach-themed reception, buy your seashell placeholders as the leaves turn red and the temperatures drop."
39. Alternate Your Table Arrangements
When planning centerpieces, "Have some [tables] with "wow" pieces and some with something smaller that costs much less," recommended Anthony Navarro, founder of Liven it Up Events in Chicago. You'll catch your attendees' eyes with carefully placed centerpieces.
40. Get Low
Photographer Hagler prefers smaller centerpieces. Towering features tend to cost more, "and they get in the way of taking photos," she said. "Other than the one wide-angle room shot, large, tall centerpieces make it difficult to photograph people at the table."
41. Look Up
"Instead of doing big centerpieces, find some really interesting larger things to take up space overhead." Florida bride Katie S. chose paper lanterns for her reception space, accented by mobiles made out of bunches of origami paper cranes. "Our total cost for flowers and decor was $300," she said.
Katie stocked up on metallic paper by visiting her local chain stationery store after the holiday season. "They had beautiful white and silver papers at a crazy high discount because it looked a little 'Christmas-y' so we scooped them up and made decor."
42. Make It Work — Twice
Author Lenderman recommends moving pew or aisle markers from your ceremony to double as centerpieces at the reception.
Another idea is to reuse your bouquets: "After the ceremony at my friends' wedding, the bridesmaids simply popped their flowers into vases waiting on each table. The centerpieces were super simple, but looked gorgeous," says The Penny Hoarder editor Heather van der Hoop.
43. Focus on the Head Table
"If you love specialty linens but can't afford them for all of your tables, just use them for your head table and cake table," recommended Tampa-based wedding planner Tracie Domino. These tables will be the most prominent during your celebration — and will probably be photographed the most.
44. Buy From Other Brides
"Check out listings and post your own request on Kijiji or Craigslist," wedding planner McNall recommended. Once-used linens and decor can often be found for prices that beat the cost of renting.
45. But Don't Expect to Profit From Other Brides
If you're concerned about making back the bucks you spent on new decor, wedding planner Jennifer Taylor from Seattle says to skip it and rent decorations. She warns that many decor items don't sell, "And if they do, it will be at much less than what you purchased it for."
46. Choose Your Favorite Flower
"If you pick one kind of flower instead of pricey arrangements, you can get many more flowers for a lower price," Jessica Probus noted on Buzzfeed. "The expense of flower arranging is in the labor, and mixed bouquets take much longer to make."
Bonus: You'll need fewer of your favorite large blooms to make a statement.
47. Follow the Blooms
Wedding publications can drive an interest in a trendy flower like a peony.
"If you're getting married anytime from late Summer to early Spring, [peonies] will cost a fortune," wedding planner Domino warned. "Work with your florist and select flowers that are in season. They will look better and will save you money."
48. Look Outside the Wedding Industry
Wedding planner McNall recommended exploring vendors who work in events, but aren't always swamped with weddings. "I often use a talented florist in town whose bread and butter is corporate work, so she doesn't upcharge her wedding work like some florists do," she said.
49. Be Open With the Vendors You Love
"I visited two florists before making a decision," Jane Bianchi shared at LearnVest, explaining that she liked the first option much more but couldn't bear the much higher price estimate.
"I decided to email Florist A and say, 'I'd really love to work with your company, but I got an estimate from another florist that's $1,100 less.'" Bianchi's preferred florist matched the price, proving the power of negotiation.
50. Rent Your Greenery
Lucia H. of New York City rented orchid plants for her big day. "We arranged them in baskets instead of buying flowers that would later die." Afterward, the exotic blooms were returned to the florist for resale.
51. Wholesale It
"Grab your girlfriends and head to a wholesaler," recommended D'Antonio of Weddington Way.
"Buy flowers in season and work together on building the perfect bouquet. The DIY element will save you a few bucks, and the time spent can be a great activity for a bridal party on the day before you walk down the aisle."
52. Put Your Green Thumb to Work
"I planted an insane number of huge pots of annuals that would last the entire Summer and Fall season," offered bride Kelly Fallis from Ontario. "I still spent $1,000, but was able to enjoy the florals from June until November rather than spending it on one day!"
53. Try Paper Petals
"Paper flowers are an inexpensive alternative to real ones," said Buzzfeed writer Probus. With a little practice, you can DIY these. If you'd rather save some time, paper blooms start at about 50 cents each on Etsy.
"Plus," Probus added, "you get to keep your bouquet forever."
54. Use Coupons
Wedding planner McNall of Unmistakably You keeps her advice simple: "Never buy anything at Hobby Lobby or Michael's without a coupon!"
It's wise to even save coupons that have expired, as some stores will still honor them.
55. Crunch the Numbers
Swoon California event planners Jennifer Arreguin and Natasha Burton advise planning out the pricing of DIY projects before you purchase supplies.
"Some projects, like making your own ceremony backdrop or making favors, might seem more cost effective; but in practice, the amount you might pay in supplies (plus your time and labor, plus having to re-do projects that don't come out quite right) might not actually be worth doing it in the long run."
56. Share a Free Map With Guests
If you've ever traveled to an out-of-town wedding, you've probably been greeted with a bag at the hotel that contains snacks and local guides.
You can still tell your guests about your favorite places without spending the money on supplies or the time on assembly. Drop markers on a Google map that you can share with guests, or create a local scavenger hunt through the Stray Boots app.
57. Don't Favor Favors
Lutkus is a minimalistic wedding planner (she suggested skipping save-the-date cards and decorations, too), and I love it. "Skip the wedding favors," she dared to suggest. "They are cute, but what do guests really do with them after the wedding?"
If you really want to provide favors, have them offer a dual purpose: bubbles to blow at the ceremony and something personalized to eat at the reception or save for later are two Lutkus-approved favors.
58. Give Guests a Gift
"Wedding favors are often more stressful than they are useful," Probus shared on Buzzfeed. Instead, she suggested inviting guests to take home centerpieces or decorations.
"They'll get a great home decor item and you won't have to worry about what to do with 15 mason jars filled with flowers," she wrote.
59. When in Doubt, Leave It Out
"You don't need to have programs, save-the-date cards, welcome bags, or favors at your wedding," event planners Arreguin and Burton admit. "Don't stress if you can't fit all the little things into your budget."
Bride and Groom
60. Choose Something Old Over Something New
If you're thinking of wearing a vintage or secondhand gown, you're in luck. Beyond vintage shops (some of which focus solely on wedding gear), some regions now feature bridal shops that only offer pre-worn gowns.
You might need to spend more on tailoring, but the up-front savings will likely offset that cost. Grooms, maybe you can track down a fly vintage tux?
61. Think Like a Bridesmaid
Want a super-simple dress? Event planner Patires said to look at bridesmaid dresses in white or ivory shades. "They are much less expensive than wedding gowns, but can be made simple and elegant with bridal accessories."
62. Rent Your Dress
Event planners Arreguin and Burton encourage renting a gown through a website like Rent the Runway.
Don't forget: "Check out formalwear options for white dresses that are chic and on-trend but not necessarily bridal gowns."
63. Borrow Something
It is sort of a wedding rule, after all.
"Before you purchase something, think about weddings that you've been to recently," bride Jane Bianchi wrote. A bride might even be honored if you ask to borrow her veil, shoes, jewelry or shawl — and you'll cut those costs completely.
64. Give It the Think Test
On "Say Yes to the Dress," they call it "jacking up" to help a bride see what she'll look like in a dress, veil, sash — the whole deal.
Grace Caiazzo, owner of Bella Bridal and Heirlooms, explained that this technique can help bridal associates can increase their commission, but brides can also find themselves with a larger bill! "I recommend trying on different styles, then going home and searching the internet for the best price on the style you like best," she said.
65. Avoid a Veil Fail
"There is no way to tell the difference between mid-priced veil and a high-end designer veil," wedding planner Domino noted. Since you'll likely only wear your veil during the ceremony, save a bundle by choosing an inexpensive style.
66. Rock Your Favorite Shoes
Just because it's your big day doesn't mean you have to wear everything fresh out of the box.
Check your closet for a pair of shoes that would pair well with your dress, or wear your favorite bold heels. If you're wearing a long dress, your feet won't have a starring role anyway.
67. Practice Patience
Bianchi wrote that she waited out the best deal on beautiful wedding shoes. "If you can, hold out for big holiday sales around Memorial Day, July 4th, and Labor day," she said.
And while you're online window shopping, check your local bridal salons for their sample sale dates.
68. Consider a Suit You'll Wear Again
Washington DC groom Mike C. and his future husband are planning to look sharp on their big day.
"We're buying custom suits," he said. "No tuxes. No rentals. Good investment. And not tacky!" They'll be able to wear those suits for as long as they fit.
69. Borrow a Penguin Suit
Want the formality of a tuxedo without the price tag?
"Consider asking friends and family members if they have a tux that you can borrow," recommended Casey Slide at Money Crashers. "Just make sure you appropriately fit the borrowed tux because it could make for an awkward situation."
Jewelry
70. Consider Alternative Wedding Bands
"Couples are spending an average of $1,500 on their wedding rings," Vincent La Rosa of Tungsten World said. He explained that alternative-metal rings can be much less expensive than traditional white gold, while also often being more durable.
71. Melt It Down
"We asked our friends and family to donate their old gold to an environmentally friendly jeweler," blogger Sarah Cotner told LearnVest.
After melting down the old goal, Cotner received a credit to have new rings created from the molten metal. Her cost for two wedding bands: $109.
72. Test Costume Jewelry
"Today's costume jewelry looks remarkably real," noted bridal boutique owner Caiazzo. Instead of real diamonds or pearls, costume pieces can add a dash of glamour at a modest cost. "No one will guess that the jewelry isn't real," she said.
73. Choose Classic Jewelry
"When choosing jewelry for the bride (and possibly bridesmaids), go with designs that are easy and wearable beyond the wedding day," recommended Megan Reynolds of Flawed Perfection Jewelry. You'll get more use out of pieces that you can wear with other outfits or in a variety of venues.
Bridal Party
74. Keep It Small
Don't feel pressured to have a classroom-sized wedding party. Keeping it small or skipping attendants altogether can offer major cost savings, said event planners Arreguin and Burton.
"You'll save hundreds on your flower budget — no extra bouquets and boutonnieres — plus you won't have to buy bridal party gifts."
75. Move Everyone in Style
Need to transport your bridal party or family? Ask limousine, trolley, or bus companies if they offer rates by the hour or by the day. By comparing different kinds of estimates "apples to apples," you can determine the best option for you.
Looking for a more subdued method of transport? Contact sedan companies that specialize in corporate transportation. They may be willing to contract out a few Lincoln Town Cars for your big day.
76. Borrow a Vehicle
Only need to go a short distance with your group?
"One bride, who wasn't obsessed with having a vintage car to go a mile, borrowed friends' SUVs to shuttle the bridal party and family," planner Pamela Fishman Cianci told Martha Stewart Weddings. "Nobody noticed the difference."
77. Bestow Books
Bridal party gifts can add up quick, and are often cliche. Writer Hamm shared this great tip on The Simple Dollar:
One very effective (and frugal) gift is to give personally important books to each person. Choose one that expresses something personal that you feel is appropriate for each member of the wedding party and hand-write an inscription on the inside, noting that the gift is for the wedding and why it's an appropriate book.
Whether you order brand-new copies from Amazon or give your own well-thumbed copy of a favorite book, your gift is sure to resonate with each of your friends.
78. Color Coordinate
Marketing coordinator and event planner Farrell used her planning savvy for her own wedding day.
"My bridesmaids found their dresses at a variety of places, including David's Bridal, eBay and Tradesy," she said. Farrell requested a specific color, but allowing bridesmaids to choose their style helped each woman stick to her own comfortable budget.
79. Take on Touch-Ups as a Team
Makeup artist Rosemary Redlin shared this smart tip with Martha Stewart Weddings: Hire the best makeup person you can afford, but ask them to leave a touch-up kit for you. Since most artists charge by the hour, you don't want to pay for someone to wait around to do a five-minute touch-up before your portraits.
Food and Drink
80. Skip the Cocktail Hour
The cocktail hour typically allows time for wedding party and family portraits. If you're having all your wedding activities in one location, and/or will have your photos done before the ceremony, you may be able to skip that extra hour of service altogether.
81. Ask For Small Plates
Thinking of having a buffet? Ask to use seven-inch plates rather than the standard 10-inch dinner plates.
"Guests tend to put less food on smaller plates and will likely consume what's only on their plate," noted Greg Jenkins of Bravo Productions in Long Beach, California.
82. Eat Family Style
Ask your caterer or venue if meals can be served family style. Marcey Brownstein, a New York City-based planner, told Martha Stewart Weddings that family-style serving makes the food a focal point as well as a way to start conversation. It also allows you to serve a few less-expensive dishes, like pasta, that you might not expect at a traditional plated dinner.
83. Count the Kids
Inviting kids to your celebration? Meghan Ely of the Richmond Bridal Association recommended asking your caterer if kids' plates are available. "[Kids will] appreciate the chicken fingers," she told the MintLife blog.
84. Ask to Pay Based on Consumption
Event planner Jenkins said that most venues won't propose this to a bride, but it's worth asking if you can purchase food on consumption. With this model, you pay for what's eaten, rather than how many guests attend.
85. Consider What's Important to You
"Review the big picture and put your dollars into what is really important," said Jenkins. "An example is spending money on expensive appetizers, whereas simple cheese and fruit platters might very well suffice."
86. Do Dining DIY
"If your venue allows you to bring in your own food, that's an opportunity to save huge," event planner Farrell said. "Whether you want an exquisite formal dinner or you're just looking for a more homestyle meal, you are able to scout around and find the best prices to fit your needs."
87. Go Local
"Catering costs can get pricey," lamented D'Antonio. "Try asking your favorite mom-and-pop restaurant to cater your big day." You'll get to share your favorite local spot with your guests while potentially saving a big chunk of change.
88. Consider Mobile Meal Options
"Lately, we've been seeing an increase in requests from brides and grooms looking to find ways to save money on food and beverage … while still providing their guests with a unique experience," said Alexis Evans of Roaming Hunger.
He noted that food trucks are flexible and can offer a variety of services: full meals, late-night snacks or maybe just desserts. "Especially for weddings with long guest lists or picky eaters, hiring a variety of trucks allows guests to sample a variety of cuisines without breaking the bank."
89. Choose a Signature Drink
Buzzfeed writer Probus warned that liquor can really eat up your wedding budget.
"Instead of an open bar," she suggested, "Opting to serve a signature cocktail or two can save thousands of dollars and also add a personal touch." Plus, it's a great excuse for you and your sweetie to play mixologist at home to test out cocktail recipes!
90. Skip the Shots
Determined to have an open bar? Save a bit by asking bartenders to ban shots.
"Eliminating that option helps keep down the added costs of late-night trips to the bar," Ely told MintLife.
91. Stick to House Brands
Here's another way to save while still offering an open bar. "Use only house brands of liquor," wrote Lenderman. "Most of your guests will not notice, and the cost difference between house brands and premiums is tremendous."
92. Skip the Champagne
Capital-C Champagne hails from that specific region in France, and comes with a price tag to match. Consider switching out the fancy stuff with cava or prosecco. You can save $20 per bottle or more, according to an expert for Martha Stewart Weddings.
Have your heart set on real Champagne? Jenkins offers this cost-saving compromise: Offer a one-glass Champagne toast instead of having the bubbly flowing all night.
Dessert
93. Have a Dummy Cake
Cake gets expensive. "A neat way to have the wedding cake of your dreams within your budget is to use dummy layers to minimize the amount of cake that's actually required," explained Nodlaigh Spillane of Daydreaming Bride.
For instance, your baker could make a four-tier cake with two fake tiers of polystyrene that cost just a few dollars each. Once frosted, they look the same as the rest of the cake.
"You very rarely see all the wedding cake eaten anyway, so this would reduce waste as well as the costs of your super stylish cake," she said.
94. Order Two Cakes
It might sound counterintuitive, but this is a smart savings strategy.
"Order a small decorative cake for the cake-cutting ceremony," advised Stacey León of Butterfly Bakeshop in New York. "And have a sheet cake in the back that can be cut for serving guests." You'll save big on decorating labor.
95. Bake Up a Buffet
Don't let those slices go to waste. "Instead of serving each person a slice of cake, have your caterer set up a buffet-style table where plated slices can be placed," said León.
By letting guests serve themselves, only those who truly want to enjoy dessert will take a slice. And in doing so, you'll be able to order less cake.
96. Use Natural Embellishments
"Order a plain base cake with colorful trim and then have your florist add fresh flowers on site," recommended León. Most florists have extra flowers on hand after decorating, so discuss this option with your floral provider.
97. Pick a Pie
"My girlfriend did pies," recent Pennsylvania bride Jen H. recalled. "She actually had a bunch of family and friends make two apiece and bring them. There were about 15 pies." That sounds delicious.
98. Choose Cupcakes
"We ordered an assortment of cupcakes with white frosting instead of 'wedding' cupcakes," said bride Katie S.
"Suddenly, the cupcakes went from $4 each to $1.95 each. The only thing that was a little tricky was that my brother had to pick them up from the bakery instead of having them delivered."
Music
99. Be Your Own DJ
"Load up your iPod with playlists for each part of your wedding, and designate a friend or family member to grab the mic during special announcements and monitor the music," recommended D'Antonio.
You'll get to hear all of your favorite songs on your wedding day without risking a DJ making tacky jokes. Be sure to ask your venue about hookup equipment, speakers and the like.
100. Ask Talented Guests
"We had two other friends who are talented singer-songwriters, and they agreed to play music for free during the ceremony," bride Bianchi shared on LearnVest. Even after providing gifts for her performers, Bianchi estimated saving $750 on this aspect alone.
101. Look For Student Performers
Probus suggested contacting your local college's music department to ask about students who play at events.
"They cost less than professional musicians and are often eager for the experience," she wrote. "If you don't live near a college, look up local music teachers and see if they have any top students to recommend."