Weird Reasons People Quit Their Job
16 Weird Reasons People Quit Their Jobs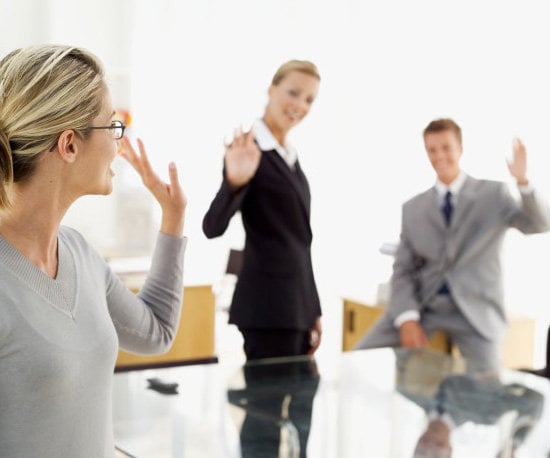 Although common sense dictates a graceful exit when you're leaving a company, there are always going to be some who slip up. Staffing agency OfficeTeam recently conducted a survey among more than 1,300 employers who divulged some of the strangest reasons former employees have given them when resigning from their jobs. Here are a couple of doozies:
"A guy said he was making too much money and didn't feel he was worth it."
"The worker told us he just couldn't get up in the morning."
"He quit because he didn't like the way the office smelled."
"An individual did not like the sound of file cabinets being slammed."
"One person quit to watch a soccer tournament."
"We had someone leave because he had to stay home to feed his dog."
"An employee left because he wanted to watch a movie with his girlfriend during work hours."
"A person quit because he hated the carpet."
"He just walked out without a peep. We have no idea why he left, and we were not able to contact him."
"One worker left to become an apple farmer."
"A staff member quit to climb Mount Everest."
"There was an individual who left to play the trombone."
"Someone left because her boss lost the dog she had given him."
"Our employee said he was joining the circus."
"One person left because she lost her cell phone too many times at work."
"An employee said it was his routine to change jobs every six months."
Although you may be tempted to leave a job in a manner of your choosing (especially if you harbor negative feelings), it's best to reconsider your approach.
"How you leave a job can be just as important as what you did while you were there," said Robert Hosking, executive director of OfficeTeam. "Regardless of the reason for resigning, making a graceful exit by tying up loose ends and thanking colleagues shows your professionalism and can help you down the road in your career."
For those who are contemplating an exit, here's a quick guide to leaving your job with grace.