What to Buy in March
The Best and Worst Things to Buy in March
This post comes from our friends at DealNews. Find out what products you should pick up and which you should avoid as you shop the stores this Spring.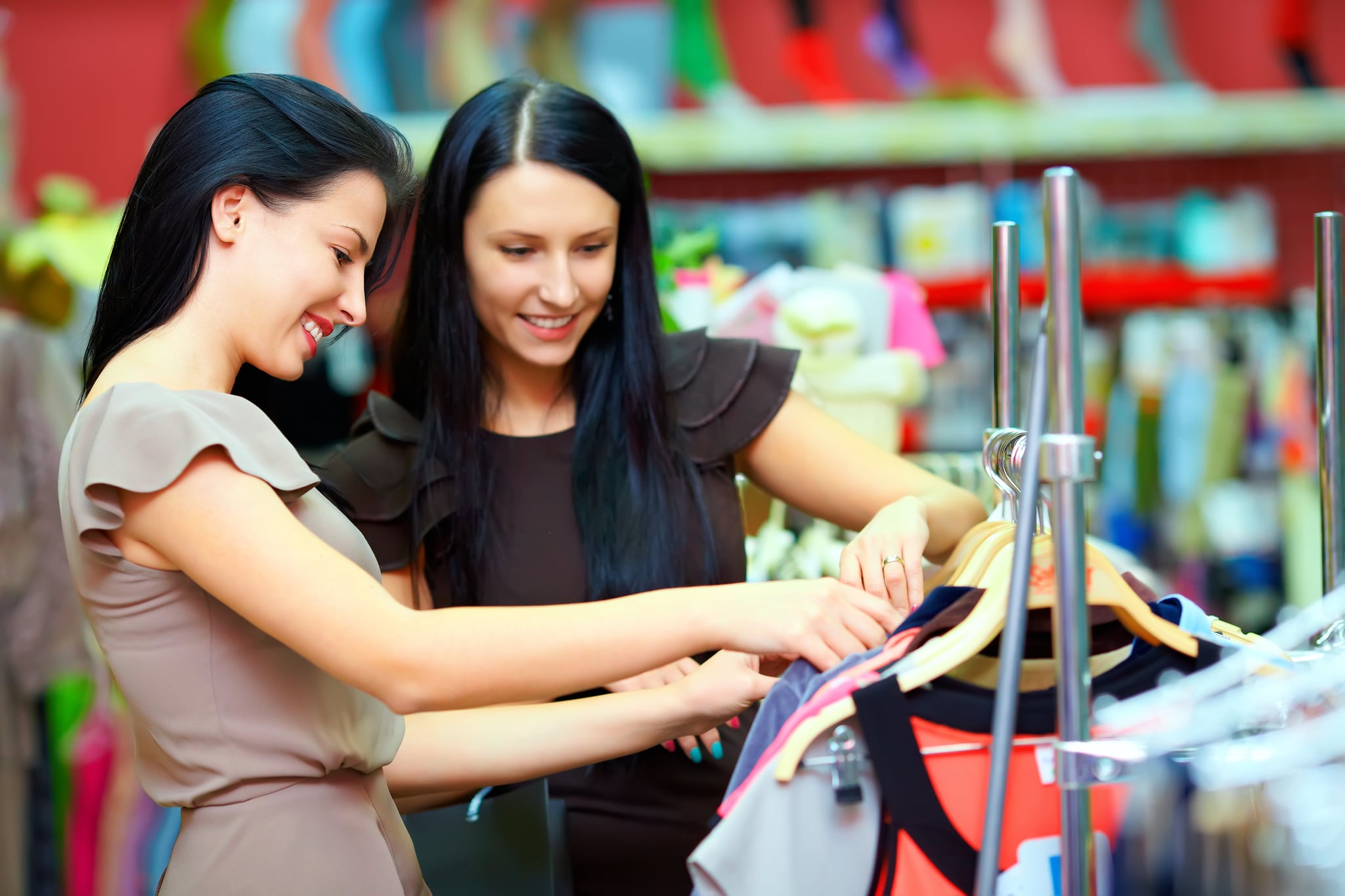 Spring is at our doorstep, and even if you're planning to stay glued to the couch for all of March Madness, you'll also likely be doing a bit of spring shopping. To help you save big, we've mined the extensive DealNews archives for sales, coupons, daily deals, and individual products from the past few years to guide you in your quest to make the most savvy purchases this month. From chocolates to gaming consoles, here are the best and worst things to buy in March.
Treat Yourself to Chocolate
Did you not get the sweets you hoped for on Valentine's Day? Well luckily you can peruse high-end chocolate shops for any lingering V-day treats. As always after a holiday, themed sweets go on sale at any store with overstock. This month, look for treats that haven't been gobbled up and you'll find discounts of up to 50% off at places like Godiva. Also check the gift section of department stores for other decadent ways to treat yourself on a budget.
Skip the Lingerie
You may think that immediately after the most romantic day of the year, you'd see huge discounts on lingerie. But, although we do indeed see some price cuts, it's not really the best time to buy underthings. Instead, wait for June and July; that's when Victoria's Secret unveils its famed Semi-Annual Sale, and last year around the same time, we also saw excellent markdowns from a plethora of other retailers like Frederick's of Hollywood, Maidenform, and Bare Necessities.
Hold Off on Buying Spring Apparel
It's common knowledge that the best time to buy current season apparel is well after said season has begun. That's why cold weather apparel is still such a hot buy right now. But how long until you can don the fashionable and cheap short sleeves, shorts, and flirty dresses which have started to filter into stores? A good rule of thumb is to wait at least two to three months into a season in order to score the best discounts on weather-appropriate apparel. In the meantime, if you simply must buy something new for spring now, keep an eye out for coupon codes that offer nominal discounts on whatever must-have full price apparel catches your eye.
Stock Up on Frozen Foods
While National Frozen Foods Month is largely a marketing ploy to draw attention to the frozen foods industry, be on the lookout for supermarkets offering special coupons in their circulars for different frozen food brands. And if you come across a particularly hot deal, you can easily stock up on the long-lasting foodstuffs.
Savings on Last Year's Smartphones
Several phone manufacturers debuted a fleet of phones at Mobile World Congress in February, which simultaneously has turned several 2013 models into previous-generation goods. That means it's a great time to start looking for freebie phone deals (with 2-year contracts) or even for-profit offers that come with gift cards. Just keep in mind that it rarely takes long for new phones to see deals, and if you find a new device that strikes your fancy, waiting just a few months should yield a 50% off discount.
Lock in a Lower Amazon Prime Rate
There has been much speculation about whether or not Amazon could really increase the cost of its annual delivery service, Amazon Prime, after the store announced the possibility over an earnings call last month. And while our own survey shows that 65% of shoppers are unwilling to pay an increased rate, there's been further evidence to suggest that this is a very real and probable future. Thus, if you were seriously considering subscribing for the service, we recommend doing so soon so that you can avail of the current $79 rate.
Xbox One Deals on the Horizon
It might be hard to fathom, but the brand-new Xbox One is due to see some steeper discounts in March or April. We tracked pricing when the previous-generation Xbox was first released and discovered that it received its first discount of 10% in April. However, the situation this time around is a bit different; the Xbox One has already seen a few deals, dropping to as low as $475, or 5% off. Moreover, the PlayStation 4 has been outselling the Xbox, and Microsoft recently discounted its system by $50 in the UK. This all adds up to potentially earlier, more frequent, and steeper deals in the coming weeks.
And what of the PS4, you may ask? The PlayStation 3 followed a similar price-drop timeline to the Xbox 360, in that it saw its first deal four months after release. However, this time around the PS4 is a full $100 cheaper than the Xbox One, and the winning sales figures suggest that there's little incentive for Sony to offer deals at this time. That said, a 10% discount would knock the starting price to $359.
60" LCDs and 4K TVs Continue Their Price Drop
March is typically a slow month for TV deals. However, the tail end of February saw a series of Editors' Choice offers on name-brand 60" 1080p LCD HDTVs, with deals hitting an impressive low of $699. In fact, for the month of February we saw more deals on this size category than we did on 42", 46", and 47" sets combined. And luckily, if you're in the market for a mega-TV, we expect these sales to continue into March. That said, look for deals at or around $699, which is just $20 over the all-time we saw for this category back in November.
Early adopters should also take note that 55" 4K TVs continue to rapidly drop in price. One set in particular, Seiki's SE55UY04, is leading the price war with deals as low as $600. For anyone keeping track, that's the best price we've seen for any 55" 4K HDTV. But be warned, prices will get even better as competition increases and more 4K content is released.
Current-Generation Intel Laptops Break Deal Records
Over the holidays we recommended cash-strapped shoppers opt for Ivy Bridge-based laptops (i.e., laptops using Intel's previous generation processor) rather than current-generation Haswell CPU laptops. The older models were cheaper, and for the most part provided sufficient power for everyday needs. Since the start of the year however, 15" Haswell laptops have been seeing stronger deals than their older counterparts, with the best deals averaging $415. (By comparison 15" Ivy Bridge deals have averaged $484 since the start of the year.)
As a result, consumers in the market for a 15" mainstream laptop should look for deals on Haswell systems. Core i5-based Haswell notebooks specifically hit a low of $400 in February. That's just $13 over their lowest holiday price. Likewise, Core i7-based Haswell laptops, which pack a little more power than the Core i5-based machines, have also seen aggressive deals, setting a new deal record in February as they tumbled to $499.
Ready to put this information to use? Set up an email alert or download the DealNews app in order to keep abreast of any and all of these best buys in March.
—Lindsay Sakraida and Louis Ramirez
Check out more smart tips from DealNews:
The PS4 Is Outselling the Xbox One Because It Appeals to "Swing Gamers"
Timing Is Everything: How to Save the Most Money on a Spring Break Trip
Europe Now Pays More For Amazon Prime; Bad News For America?