What to Do If You Dislike Your Boss
What to Do If You Don't Like Your Boss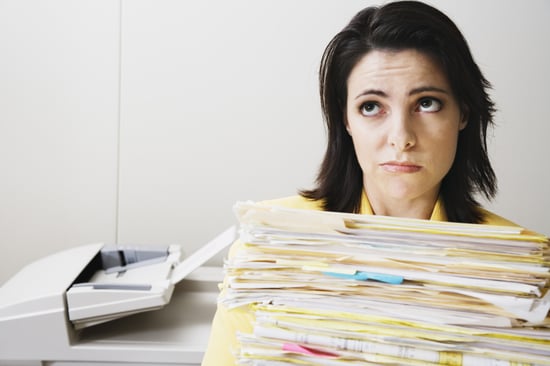 Working 9 to 5 can feel like a nightmare if you don't like the person you report to, but it's important to navigate the situation carefully — for the sake of both your job and your sanity. Not a fan of your supervisor? Here are five tips to help you manage the circumstances.
Keep it to yourself. First and foremost, don't gossip. Even if you're confident that a co-worker shares your sentiments, it's best to stay silent on the issue. If you really need to talk about it with someone, chat with a friend, a parent, or another third party who doesn't have a personal stake in your work relationships.
Learn more about your boss. You don't have to become your boss's best friend, but you can find out more about her professional background or personal interests to discover parts of her character that you respect. Maybe he or she started in the same position as you, maybe your boss has traveled to a city that you love, or maybe he or she loves dogs, too. Learn something about your manager that you can appreciate and try to keep it in mind the next time you're feeling annoyed.
Seek out bonding opportunities. In order to learn more about your manager, take advantage of any opportunity to see him or her in another light. Attend afterwork events and make small talk in the elevator, but remember to keep conversation work-appropriate, as you don't want to seem like you're prying.
Keep reading for more advice on getting along with your boss.
Consider your role in the relationship. Is there anything you can do to improve the situation? Are there ways that you can change your behavior to better connect with your boss? Take a look at your own actions to see whether you can boost your rapport.
If all else fails, talk to HR. Some personalities simply don't mesh, and some issues seem insurmountable, so don't try to solve all the problems alone. Meet with the HR department to discuss other options, such as a mediated discussion, or to learn about other opportunities within the company.
Have you ever struggled to connect with a boss? How did you handle it?