What to Put on Business Cards
The Dos and Don'ts (and Maybes) of Business Cards
Whether you like it or not, the business card is an art. It's how people remember you when they can't recall a face, and it's an immensely important part of self-branding. What you do — and don't — include on that tiny piece of paper says a lot about your work. Not sure where to start? Just check out this easy guide and get passing 'em out.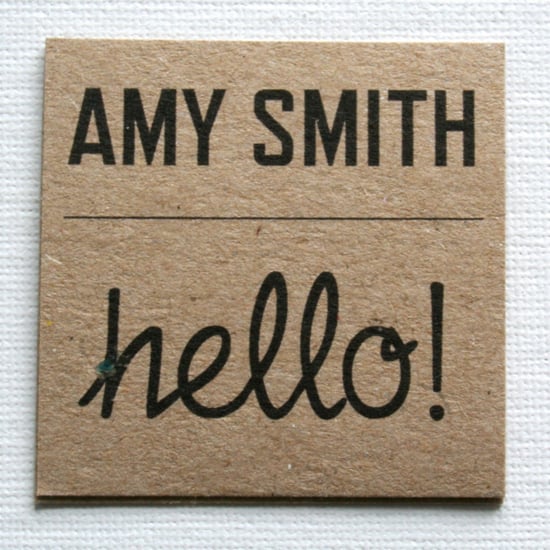 What to Put
Name: This gets a "duh," but how could we leave it out?
Contact info: Aside from a phone number and email address, these days "contact" info includes social handles from sites like Twitter and Instagram.
Website: Your own personal URL, or that of your employer, is a must.
Your position: If you aren't tied to a certain job or company, then listing your specialty — such as "graphic designer"— is essential.
Logo: If you or your company has one, then be sure to include it so you're consistent with the rest of your image and branding.
What Not to Put
Your fax number: Do people still use fax machines?
Past job experience: Save that for LinkedIn.
Gimmicky taglines: "The wo(man) with a plan" will not score you points.
Vague title: "Caretaker" could mean babysitter, for all we know.
Debatable
Pictures: Depending on your profession, you could stand out as a face to remember, or for having a business card that looks like a realtor's ad.
Address: If you work at a company or field in which people will likely mail you products or samples, then this is a smart move. Otherwise, let them get in touch virtually.