What Successful People Learn From Failing
What 9 Successful People Learned From Failing Forward
Michael Jordan, J.K. Rowling, and Harrison Ford are some of the most successful and well known individuals worldwide. But like any great story, they rose from something, too. Levo League shares with us what nine successful people learned from failing forward.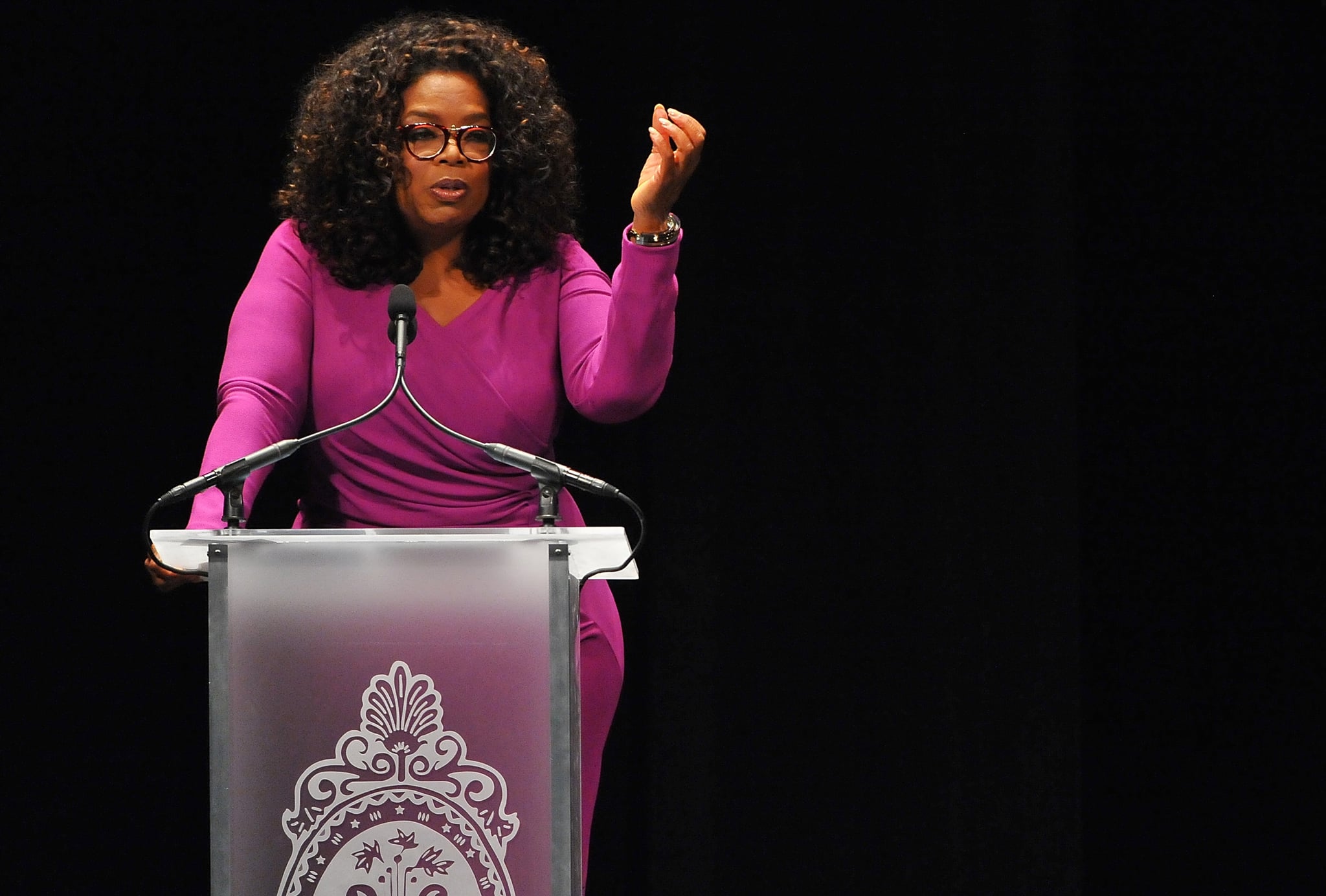 When we look at famous CEOs, athletes, actors, inventors, scientists, authors, we often forget there was ever time in their lives before they had fame. That there was a time in their lives where they were just like is, dreaming up ideas in their bedrooms and hoping one of them might catch on someday. We also forget about the hard work, the determination, the setbacks they faced along the way, too. It wasn't always easy for these successful people — it was how they responded and reacted to failure that skyrocketed their careers to where they are today. Take their advice on failing forward the next time you're pressed for some motivation:
1.
Jerry Seinfeld
There's no doubt in anyone's mind that Jerry Seinfeld is a successful comedian. But when he first started out? Seinfeld was booed off the stage. But after that first time on stage, he went back to the same comedy club the next night, and left with cheers and applause.
"The advice I would give [the younger me] — or any 
young person — would be, 'Keep your head up in failure and your head down in success.'" — Reddit.com
2. Vera Wang
Did you know that Wang was a talented ice skater? She tried out for the Olympic team, but didn't make the cut. Then she worked as an editor at Vogue, but was passed up for a promotion to EIC. Despite the setbacks, Wang pushed forward to become the successful wedding dress designer she is today.
"In the end, it's not about failure, it's about how much you love what you do. If it gets you up in the morning, gives you a reason to live, a reason to be excited, that's the greatest gift that any passion can give you." — Wall Street Journal
3. J.K. Rowling
We all know the story about J.K. Rowling . . . writing the first Harry Potter book on the Tube in London, a single mom barely scraping by. But she never gave up.
"Failure meant a stripping away of the inessential. I stopped pretending to myself that I was anything other than what I was, and began to direct all my energy into finishing the only work that mattered to me. Had I really succeeded at anything else, I might never have found the determination to succeed in the one arena I believed I truly belonged." — Very Good Lives by J.K. Rowling
4. Harrison Ford
When Ford first started out in the movie business, he was told by an executive that he would never succeed in the film world. And look at him now? He's probably made at least 50 movies since then and has two billion-dollar franchises under his belt (Indiana Jones and Star Wars).
"Some actors couldn't figure out how to withstand the constant rejection. They couldn't see the light at the end of the tunnel."
5. Mia Hamm
Despite Mia Hamm's tremendous success on the soccer field (she's won two World Cups and two Olympic gold medals), it was in her hands to break the glass ceiling when it came to women in sports. She not only smashed it, she made women's sports what they are today.
"Failure happens all the time. It happens every day in practice. What makes you better is how you react to it."
6. Michael Jordan
There isn't a single person out there who has a more famous take on failure than Michael Jordan. To this date, he's still considered the best basketball player in NBA history, winning five championship titles and a handful of MVPs, but that's not what he talks about most.
"I've missed more than 9,000 shots in my career. I've lost almost 300 games. Twenty-six times, I've been trusted to take the game winning shot and missed. I've failed over and over and over again in my life. And that is why I succeed."
7. Stephen King
You know that little novel that launched King's career? It rhymes with Schmarie, and could be played by Sarah Jessica Parker . . . Anyway, when King first wrote Carrie, he hated it and threw it in the garbage. But thankfully, his wife pulled the manuscript out of the trash and now it's sold over 350 million copies.
"By the time I was fourteen the nail in my wall would no longer support the weight of the rejection slips impaled upon it. I replaced the nail with a spike and went on writing." — On Writing: A Memoir of the Craft by Steven King
8. Misty Copeland
Copeland didn't start taking ballet classes until age 13, which is the equivalent of dog years for ballet dancers. But her natural gift and pure determination helped her become Principle Dancer in the American Ballet Theater.
"And that's what's so special about my experience. If you don't know you are capable of failure, and aren't given failure as an option, it really allows you to blossom in an atmosphere that is all you." — Yahoo.com
9. Oprah
Even though Oprah is the "Queen of Media," she didn't start out that way. She was fired from her first job as an anchor in Baltimore. But she didn't let that keep her from reaching forward.
"Do the one thing you think you cannot do. Fail at it. Try again. Do better the second time. The only people who never tumble are those who never mount the high wire." — Forbes
Check out more from Levo League: