What Is a Thrisis?
You're Having a Thrisis: Labeling Adult Angst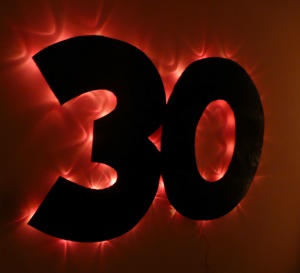 How do you stay busy in between your quarter and midlife crises? Have a "thrisis" — a crisis tailor-made for your 30s.
Advice authors Andrea Lavinthal and Jessica Rozle help identify the defining qualities of a thrisis: "This isn't your mother's 30. These choices come with the pressure to not only have it all, but to make it perfect — the HGTV-worthy house, gifted children, high-powered career, and soul mate."
Mix in a recession, which prevents many adults from renting their own apartment not to mention buying their own home, and many 30-somethings feel like they're on a slow path to hitting traditional adult milestones. Plus, we have the added stress bonus of seeing everyone else's life play out on Facebook and Twitter, giving us something to compare ourselves to constantly. Your cousin just had a baby and you don't even have a boyfriend! Your high school sweetheart is engaged!
While I understand the pressure to live your best life never ends, I thought by 30 we were supposed to accept ourselves and our choices. I guess the realization that we don't have it all neatly figured out is where the thrisis begins.
Source: Flickr User copleys