Tribe Alive is an ecommerce company that works with artisans across the globe, from weavers in Guatemala to jewelry makers in Honduras, to design and produce one-of-a-kind products. Its origins stemmed from a life-changing experience. The journey began when founder Carly Burson traveled to Ethiopia to adopt her daughter. She returned home with the gift of motherhood and the desire to help the women she met along the way.
"I came home and had a really hard time getting back into work and feeling like my work was honoring my daughter's birth mother," Carly told POPSUGAR. "I really wanted to utilize my skills and my platform to help marginalized people and people who didn't have the opportunity to make an income to care for their children."
Having a career in the fashion and retail industry under her belt, Carly originally launched the Tribe Alive site as a side project to alleviate poverty among people in the developing world. "In the beginning, we started with a small team of female jewelry makers in Honduras and a small team of weavers in Guatemala, and now we produce in Guatemala, Honduras, India, and Haiti."
The woven ikat clutches included in every February POPSUGAR Must Have box were crafted by artisans in India, where women's rights is a profound problem. "The employment of women in India is vital because of sex trafficking," Burson said. "Those clutches kept people working for six months, which is equivalent to two years of income in India." This type of employment gives women another opportunity to make an income and support their families.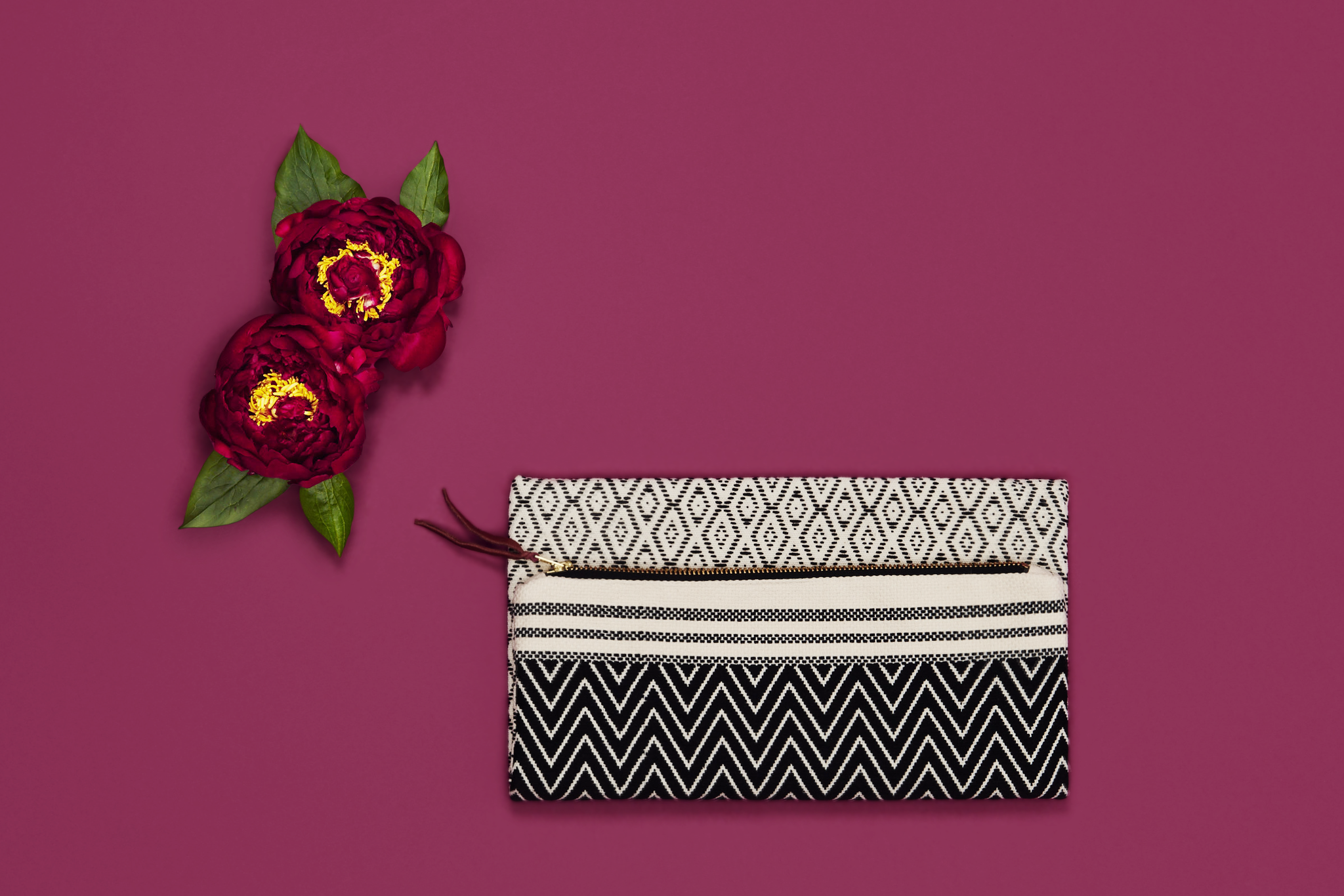 Image Source: POPSUGAR Photography / Maria Del Rio
Tribe Alive's success is measured by the positive social and economic impact it has upon partners and the communities in which they live. In just two and a half years, Carly has turned her vision into a full-time business employing over 300 dedicated artisans across the globe. Every purchase made through the site has a positive impact on a person's life.
Carly sums up her mission by sharing her call to action for the rest of the fashion industry with us:
"We don't believe in giving people things because that's not what they want, but we do give an opportunity and our artisans take it from there. We're employing people in the way that they should be employed and paying them wages that they should already be paid. So we hope that we, along with a lot of other people in the ethical fashion industry, will start shedding light that this is the way that fashion needs to happen everywhere and for everybody."
Tribe Alive will be launching a new site along with new styles, arriving Feb. 15.