What Not to Tweet
4 Things You Shouldn't Tweet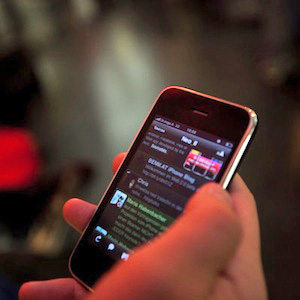 I check Twitter several times a day (you could call me an addict), and I see a multitude of tweets that should have gone, well, untweeted. If you're an avid user of the microblogging site, you probably already know what is and isn't appropriate to tweet, but just in case you need a refresher, here're four things you should think twice about posting to your stream.
That you're looking for a new job . . . while still employed. — If you're tired of your current position, it's best to take the safe route in finding a new job to call home. Update your LinkedIn account, start sending out résumés, and for Pete's sake, don't start tweeting about how tired/bored/annoyed you are with your job and co-workers. Recruiters may spend a few minutes looking over your résumé, but you can bet they spend a ton of time Googling you and your online activity.
That you're single . . . before actually breaking up. — What's the worst way to break up with someone? A Post-it note or text message may be brutal, but finding out that your significant other is newly "single" on Facebook or Twitter is pretty unforgivable.
See the rest, and add your own suggestions in the comments (or our Facebook page) after the break.
Your lunch date status . . . after you've called in sick to work. — If you're going to call in sick to work, don't check in on Foursquare at your favorite lunch spot, especially if you have your check-ins set to auto post to Twitter and/or Facebook. It's a dead giveaway that you're not really sick. Obviously.
About your recent (or non-recent) bodily functions . . . ever. — We've talked a lot about Twitter TMI in the past, but let this serve as a reminder that no one wants to hear about the intimate details of your stomach flu. Ever.
Source: Flickr user _dchris