When Will I Be Taxed on Gifts?
When You Need to File a Gift Tax Form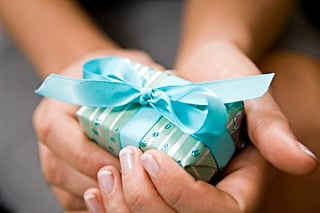 You may love spoiling your significant other with gifts, but remember, Uncle Sam is watching. Of course, to be taxed on these gifts, you need to be spending quite a lot on your love. Here's what you'll need to know before filing a gift tax form, according to the IRS:
When you gift away $13,000 in cash or gifts to someone you're not married to, you need to file the Form 709.
You won't be taxed for paying for tuition or medical expenses.
Gifts for a political organization aren't taxable.
Gifts to your spouse are tax-free if they are US citizens.
If you are married, you and your spouse can give away up to $26,000 to a gift recipient.
When reading about these gift tax rules, I immediately thought of the Huffington Post article that covered the alarming trend of college students seeking sugar daddies online to pay off their student debt. Seems like these sugar daddies are circumventing the filing of gift tax forms because they are mostly paying for their recipients' tuition bills.