Who Is Carly Burson of Tribe Alive?
CEO Carly Burson: "Being Useful Is Being Happy"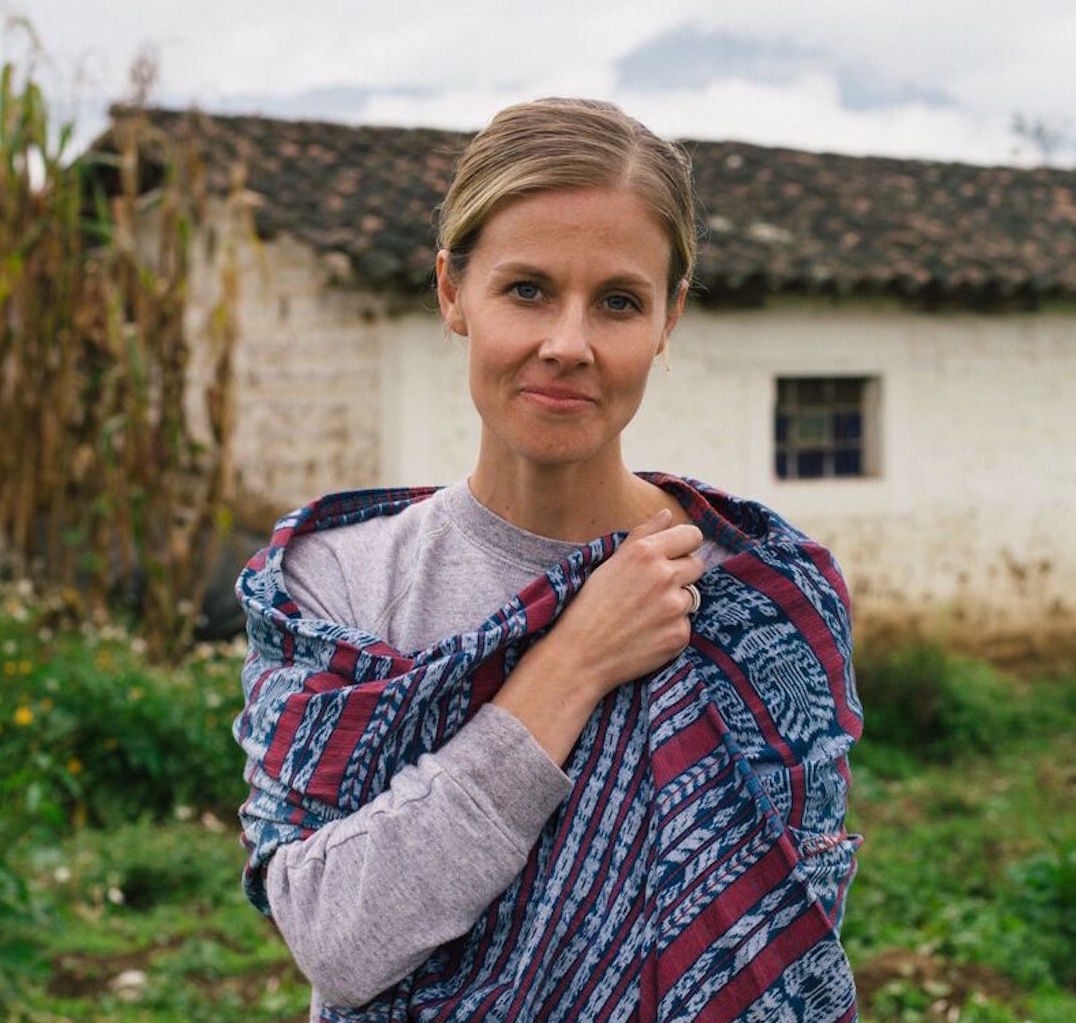 Carly Burson is the founder and CEO of lifestyle brand Tribe Alive (featured in the February POPSUGAR Must Have box). When Carly began her adoption journey, she knew that becoming a mother would profoundly impact her life, but she never imagined that it would alter the course of her life's work. Although adoption presents an opportunity to support an individual child, Carly was struck by the desire to address the core issue of child relinquishment on a global scale: namely, the economic insecurity facing women in the developing world.
Tribe Alive was born from Carly's decision to utilize her years of experience in the fashion industry as a platform to alleviate poverty among people in the developing world. Carly believes that ethical fashion has the power to change lives, and it is her hope that Tribe Alive's artisans will be empowered with the means to care for their families so that child relinquishment need never be considered an option.
Carly took the time to tell us about what fulfills her (her children, red wine, essential oils — to name a few) in our Power Your Happy Q&A. Check it out below!
Power Your Happy Q&A
What advice would you give your 22-year-old self?
Do not be afraid to fail.
What talent or passion have you been able to use in your career in an unexpected way?
Travel is my greatest passion. I started exploring the world at a young age and was fortunate enough to experience life in many different countries. I learned early on that cultural differences are to be embraced and not feared, and this perspective has shaped how I approach our business model at Tribe Alive.
What is the one thing that influenced your career today? When was the moment when you realized you were on the right path?
The adoption of my daughter and my desire to honor her birth mother influenced the path I'm on today. Watching Tribe Alive play a part in keeping families together reminds me every day that I'm right where I'm supposed to be.
What does "finding your happy" mean to you? Do you feel you've "found it"?
Being useful is being happy, and I feel useful every single day.
What powers your happy?
My children
Guilty pleasure?
Red wine
Favorite curse word?
F*ck. It never fails to get its point across.
The one thing you can't leave home without?
Essential oils
Favorite junk food?
Sour Patch Kids
Favorite healthy food?
Pressed green juice
Favorite workout?
Spin class
Feel-good music?
Mumford & Sons + Baaba Maal "There Will Be Time"
Favorite thing about your appearance?
My blue eyes
Prized possession?
My (soulmate) dog, Remy
First thing you do when you wake up?
Get my kids ready for school.
Last thing you do before going to bed?
I pick up the house. I can't sleep if my house isn't clean.
Facebook:
"Like" Tribe Alive on Facebook
!
Instagram:
Follow Carly on Instagram
Twitter:
Follow Tribe Alive on Twitter
Catch up on all of our inspiring Power Your Happy Q&As!
Image Source: Carly Burson