Who Is Cassey Ho?
How Fitness Queen Cassey Ho Took All the Risks and Followed Her Heart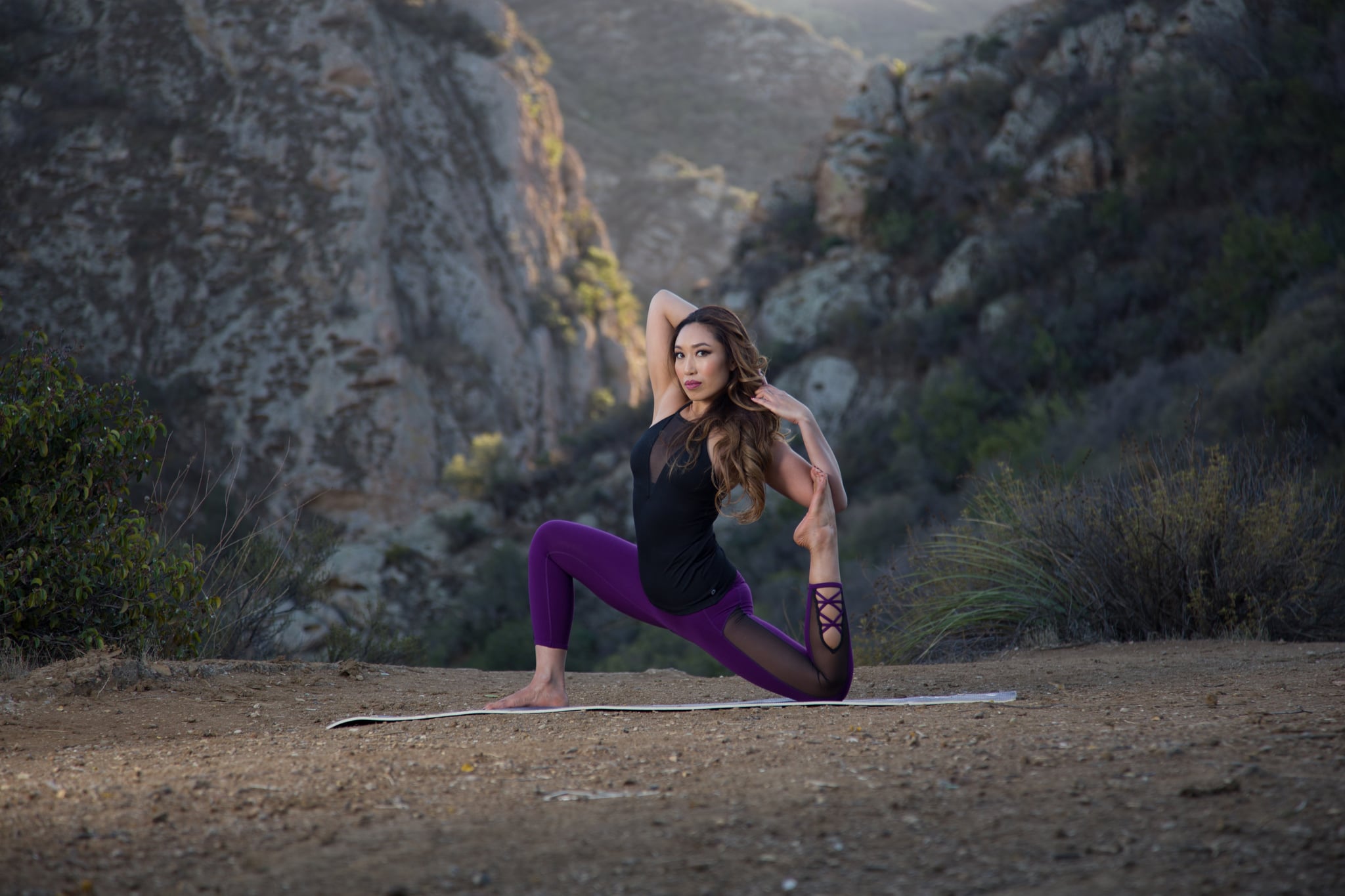 If anyone embodies the Power Your Happy mantra of "work hard, play nice," it's fitness guru and entrepreneur Cassey Ho. Brimming with positivity (she never even uses curse words!), Ho's upbeat personality and vast knowledge of the fitness and wellness realm have made her Blogilates video series the number one female fitness channel on YouTube with a faithful following of 3.5 million subscribers.
Her POP Pilates format, which launched on YouTube in 2009, has now become a live class available to 24 Hour Fitness members in the US, and her book Hot Body Year Round is a bestseller. And her latest venture? Ho's newest POPFLEX activewear collection is now offering sizes 2 through 16.
She is living proof that with some confidence and persistence, there's no limit to your success. For a burst of that signature Cassey Ho pep and sweetness, check out her answers to our Power Your Happy Q&A!
Power Your Happy Q & A
What advice would you give your 22-year-old self?
Keep going, full force. Take all the risks and don't be afraid.
What talent or passion have you been able to use in your career in an unexpected way?
In school, my friends used to think I'd find a career as an artist. Though I am in the fitness industry, aesthetics is a huge deal to me so I strive to make all of our products beautiful, colorful, and, of course, effective.
What does "finding your happy" mean to you? Do you feel you've "found it"?
It means finding balance in my career, my relationships, my body, my eating, and my overall well-being. Yes . . . I have recently found it and it feels so good.
What is the one thing that influenced your career today?
My heart.
What powers your happy?
Other happy people!
Guilty pleasure?
Matcha milkshakes with honey.
Favorite curse word?
This may be weird to you but I don't cuss!
Happy place?
Home. I love home.
Heels or flats?
Wedge boots
The one thing you can't leave home without?
My water bottle
Favorite junk food?
Matcha milkshakes with honey. They are so good.
Favorite healthy food?
Acai bowls!
Favorite splurge?
Buying too many rompers.
Feel-good music?
Acoustic pop.
Favorite thing about your appearance?
Love my legs. They are strong and they take me places.
Prized possession?
My boyfriend. Haha is it ok to say he's my possession!?
First thing you do when you wake up?
Turn off my alarm five times.
Last thing you do before going to bed?
Read the news on my phone. Somehow it relaxes me.
Image Source: Daniel DeArco