Who Is Chloe Coscarelli?
How Vegan Chef Chloe Coscarelli Cooks Up a Happy, Healthy Career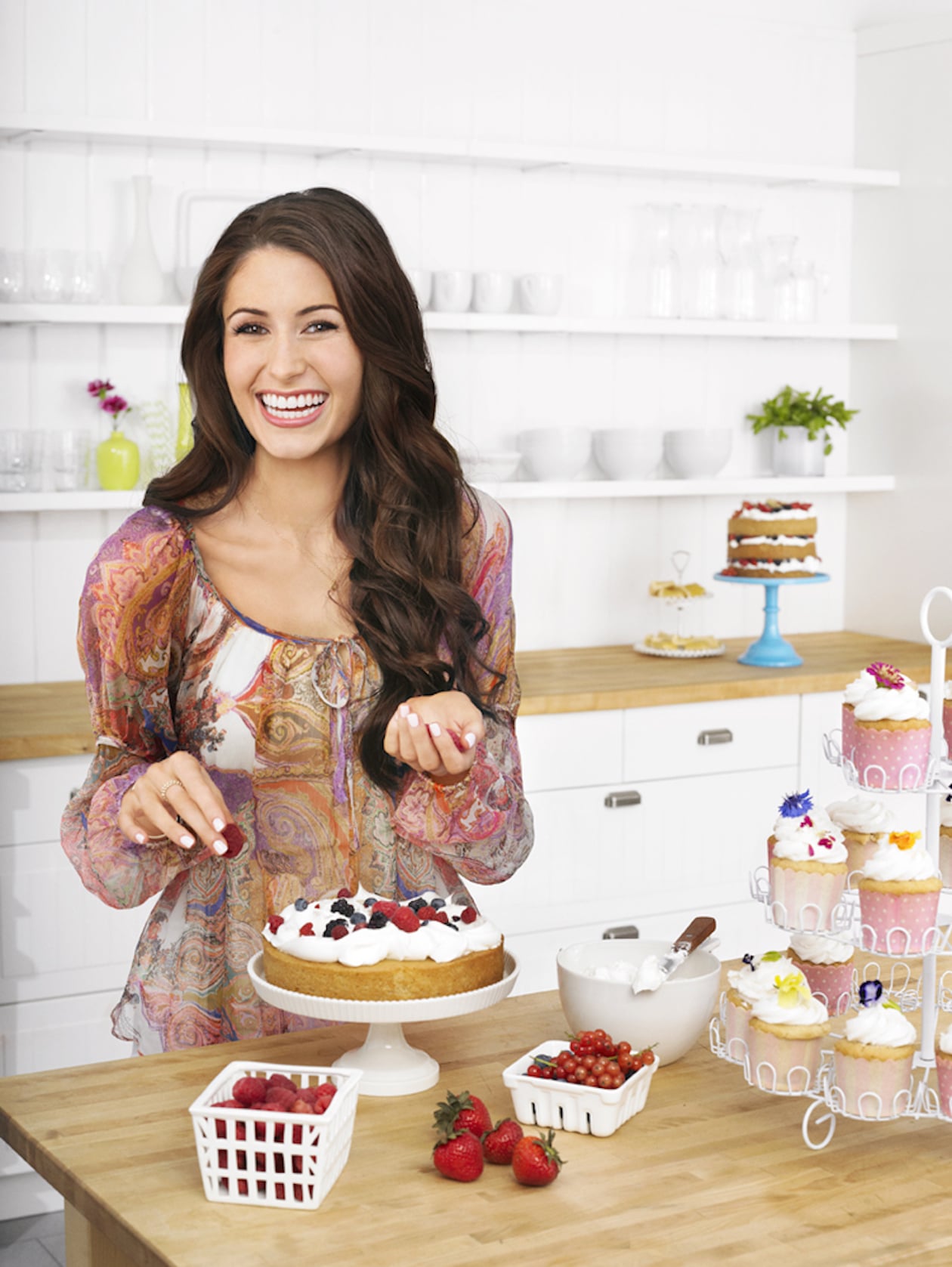 First breaking onto the culinary scene as the only vegan chef to capture the top prize on Food Network's Cupcake Wars, Chef Chloe Coscarelli has since been recognized for bringing vegan cuisine to the mainstream as an award-winning chef, successful entrepreneur, and bestselling cookbook author. Debunking the myth that vegan cooking is bland and visually unenticing, Chloe shares her bright, colorful, and tasty recipes using fresh, healthy ingredients. She has published three bestselling cookbooks, Chloe's Kitchen, Chloe's Vegan Desserts, and Chloe's Vegan Italian Kitchen, and in 2015, she opened her first restaurant, By Chloe., bringing healthy and satisfying vegan and plant-based dishes to New York City.
Since then, Chloe was included in Forbes's 30 Under 30 in the food and drink category, and she was even featured as an expert panelist at our very own Lisa Sugar's Power Your Happy book launch! Keep scrolling to find out all the sweet (and savory) details of chef Chloe's happy, healthy life.
Power Your Happy Q & A
What advice would you give your 22-year-old self?
It's impossible to please everyone so don't even try. Instead, focus on living to your highest potential, standing up for what's right, and pursuing your wildest dreams.
What talent or passion have you been able to use in your career in an unexpected way?
I always thrived in chemistry classes in high school, but lab coats were never my jam. So I was able to use my skills from chem lab in the kitchen! I can nerd out over the reaction between cocoa powder and baking soda in a vegan cupcake or altering the freezing point of vegan ice cream. Apron from Anthropologie? Now that's more like it! :)
What is the one thing that influenced your career today?
My mom taught me to cook at a young age, and when I graduated from college, she was the one who enrolled me in culinary school. But what will I do after culinary school? I would ask her. I knew I loved to cook but didn't see a feasible career path out of it. She told me not to worry, and that as long as I loved what I did, the rest would fall into place. She was right!
What does "finding your happy" mean to you? Do you feel you've "found it"?
To me, "finding your happy" means trusting yourself, your path, and your process; working with dignity and respect towards yourself and others; never compromising your dreams or your worth; and always finding gratitude every step of the way. I work on "finding it" every single day — to me, it's more of a process than an achievement or destination. One of my favorite exercises lately is finding gratitude for even the ugliest of obstacles. It's not always easy, but every failure is a building block for success.
What powers your happy?
Powerful vegan female mentors/role models (Daniella Yacobovsky of BaubleBar, Leanne Mai-Ly Hilgart of Vaute Couture, and Liz Dee of Smarties Candy Company, to name a few!)
Guilty pleasure?
Truffle Pipcorn from Pipsnacks (if you haven't tried this, you must!)
Favorite curse word?
Holy shiitake!
Happy place?
Whole Foods Market
Heels or flats?
Fuzzy socks
The one thing you can't leave home without?
My S'well water bottle with hearts on it
Favorite junk food?
No junk food!
Favorite healthy food?
Green smoothie with hemp protein powder
Favorite workout?
305 Fitness
Favorite splurge?
Thai foot massage
Feel-good music?
Anything Taylor Swift
Favorite thing about your appearance?
I only wash my hair once every 10-14 days, and I think it looks fine. :)
Prized possession?
Two adopted Chihuahuas
First thing you do when you wake up?
Make a green smoothie for my boyfriend
Last thing you do before going to bed?
Talk on the phone to my mom
Facebook:
"Like" Chloe on Facebook
!
Instagram:
Follow Chloe on Instagram
Twitter:
Follow Chloe on Twitter
Catch up on all of our inspiring Power Your Happy Q&As!
Image Source: Chef Chloe LLC