Who Is Jen Sincero?
How Jen Sincero Built a Career (and a Bank Account) Out of Being a Badass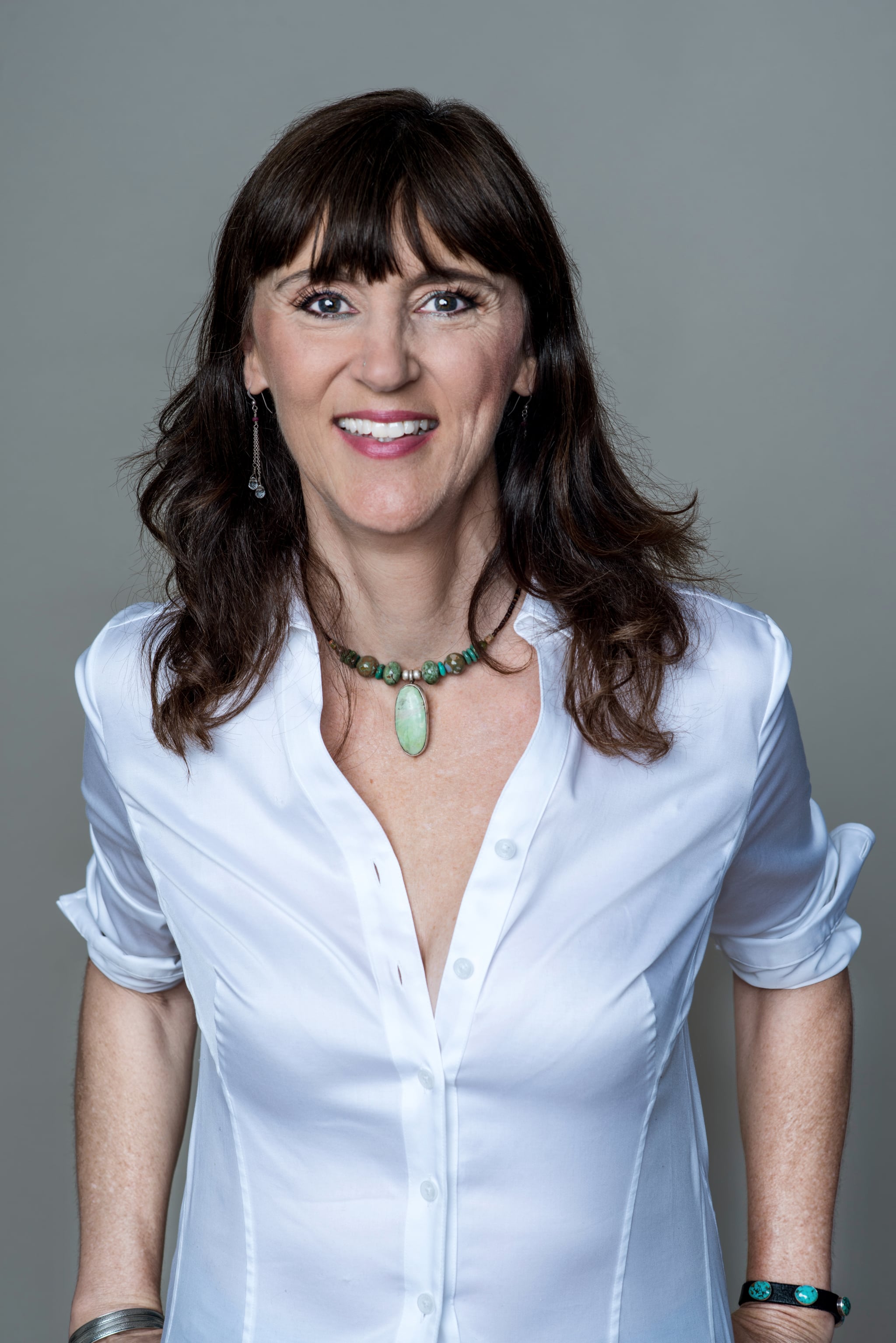 If anyone is a badass, it's Jen Sincero. She's been in rock bands, written a nationally syndicated sex-advice column, spoken on stages all over the world, and coached her clients into becoming full-on superheroes. She's also the No. 1 New York Times bestselling author of You Are a Badass and its sequel, You Are a Badass at Making Money: Master the Mindset of Wealth (one of our top picks for new springtime reads!), in which she shares her money secrets and how she went from living in a converted garage with tumbleweeds blowing through her bank account to earning enough money to be her authentic self and power her happy. Jen has run her business from all corners of the globe and now lives in her happy place: Santa Fe, NM.
Power Your Happy Q&A
What advice would you give your 22-year-old self?
To have fun fumbling around instead of worrying about the fact that I don't know what I want to do with my life. To trust that everything I'm doing is leading to the answers I'm looking for. Also, lay off the cocktails.
What talent or passion have you been able to use in your career in an unexpected way?
Writing comedy and applying it to self-help.
What is the one thing that influenced your career today? When was the moment when you realized you were on the right path?
When one of my first coaching clients realized he needed to quit his job and start his own business after a lifetime of doing what he "should." He was so lit up and took extremely successful action immediately, and it was such a thrill for me. I realized that I was not only good at helping people get out of their own ways but that I loved doing it.
What does "finding your happy" mean to you? Do you feel you've "found it"?
I think we all vacillate between happy and sad, and I also think we can be happy in some areas of our lives while not so much in others. But in general, yes, I've found much of my happiness because I have the freedom and the means to do pretty much whatever I want with my life. And because I've done "the impossible" (aka gone from broke to rich), I know I can change anything else that isn't making me terribly happy at the moment because I've made huge changes before.
Speed round: What powers your happy?
Variety, laughter, friends, good food, road trips, cake.
Guilty pleasure?
Puppy cam.
Favorite curse word?
Sh*t biscuit.
The one thing you can't leave home without?
My favorite lipstick.
Favorite junk food?
Starbursts candy.
Favorite healthy food?
Kale salad.
Favorite workout?
Hiking.
Favorite splurge?
Fancy hotel rooms.
Feel-good music?
House music.
Favorite thing about your appearance?
My height.
Prized possession?
Freedom.
First thing you do when you wake up?
Look out the window at the sky.
Last thing you do before going to bed?
Look out the window at the sky.
Facebook:
"Like" Jen Sincero on Facebook
!
Instagram:
Follow Jen Sincero on Instagram
Twitter:
Follow Jen Sincero on Twitter
Catch up on all of our inspiring Power Your Happy Q&As!
Image Source: Brandon Soder