Who Makes Noosa Yoghurt?
How Koel Thomae Is Making Australian Yogurt the Next Big Thing
Americans' obsession with international yogurts shows no signs of stopping. First, there was Greek yogurt, then Icelandic. Now we're turning our attention to Australian-style yogurt, made in Colorado by a kickass ex-pat named Koel Thomae.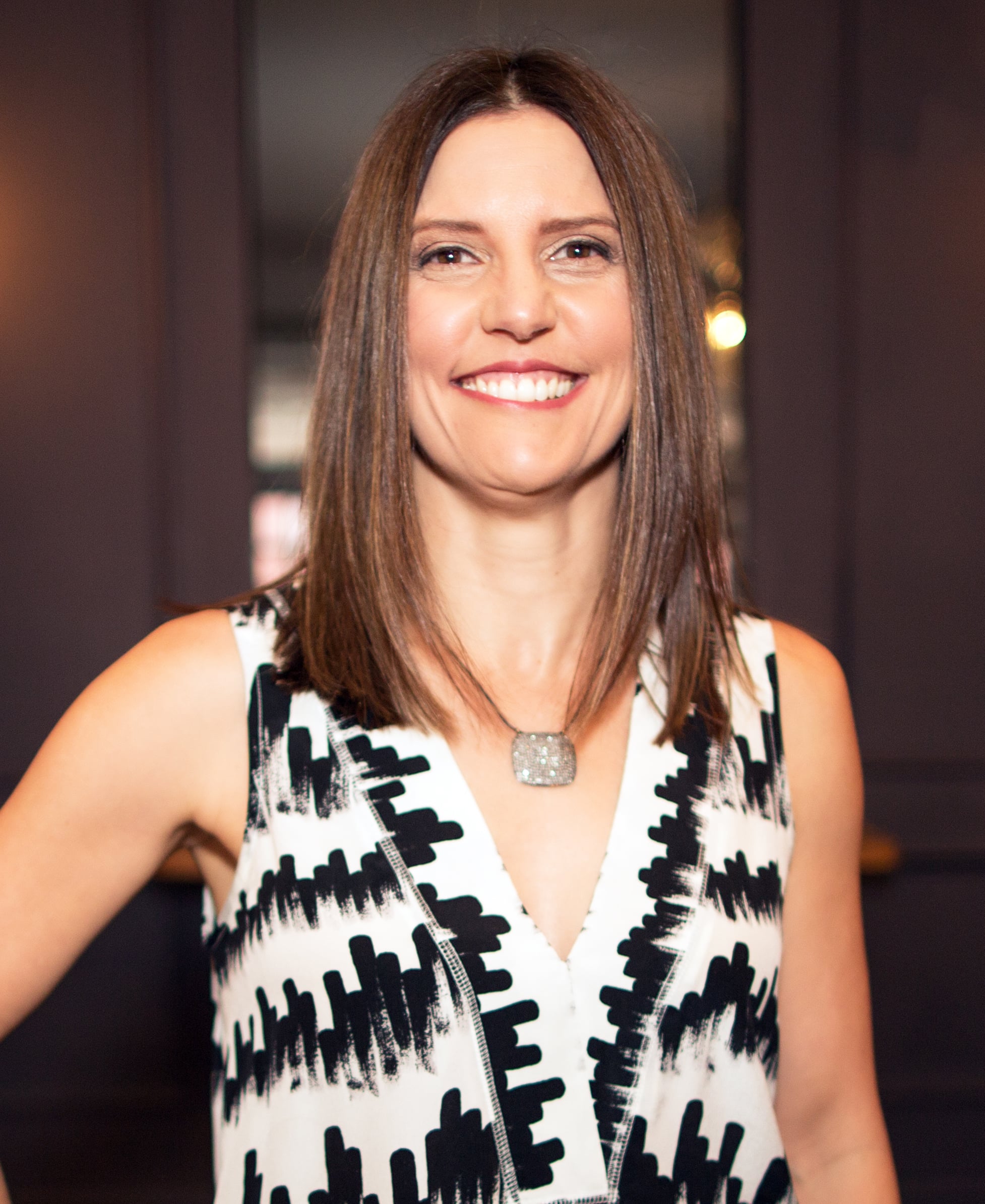 The co-founder of Noosa Yoghurt had her ah-ha moment during a trip to her native Australia in 2005, when she tasted a yogurt that literally changed her life. She returned to her home in Colorado and connected with a fourth-generation dairy farmer named Robert Graves to launch Noosa Yoghurt — known for its clever flavor combinations and creamy whole-milk recipe. Noosa is having a serious moment — it is now sold in 25,000-plus stores — but Thomae remains a down-to-earth entrepreneur, avid mountain biker, and working mom. Here's how she powers her happy.
Power Your Happy Q&A
What advice would you give your 22-year-old self?
Travel more, because once you get locked into a career path, you don't get to do that as much. Plus, you have this naïve bravado that gets lost as you get older. I would never travel solo and sleep in a hammock next to a rainforest in Guatemala now. Um, can you say dangerous?! For me, traveling feeds my soul and keeps me grounded and passionate about the amazing planet we live on.
What talent or passion have you been able to use in your career in an unexpected way?
I'm such a big traveler and foodie, and I've experienced both even more because of Noosa. Traveling for business is so important to see trends and explore new food ideas. We go on what I call "flavor treks" around the US and abroad to find the next best food trend and interesting new flavor combinations. This helps fuel our creativity and think outside of the box when it comes to flavor innovation at Noosa.
What is the one thing that influenced your career today?
My mum and my first grade teacher, Mrs. Johnson! My mum has always encouraged me to follow my passion, even if it didn't seem conventional. And Mrs. Johnson instilled such an amazing love of learning from a young age. We used to wave at tourists riding the Kuranda Train each morning with a sign that said "have a happy day!" To be an entrepreneur, you have to be willing to take risks outside of the norm, and you have to want to learn, sometimes at light speed, about all the complexities of creating and running a business.
What does "finding your happy" mean to you? Do you feel you've "found it"?
I feel that being happy is about balance, staying connected to people you love, and being in the moment. I feel fortunate that most of my days are happy, but I certainly have days that are out of whack!
What powers your happy?
My family and being in the outdoors.
Guilty pleasure?
Where to start?! Eating an entire flight of ice cream.
Favorite curse word?
F*ck! Though I'm trying to be a good influence on my 4-year-old and have been using "crumbs!" as an alternative.
Happy place?
A mountain top.
Heels or flats?
Flats. I'm obsessed with my metallic Birkenstocks!
The one thing you can't leave home without?
My iPhone. Sad but true!
Favorite junk food?
Battered fish and chips!
Favorite healthy food?
Passion fruit Noosa.
Favorite workout?
Mountain bike ride!
Favorite splurge?
A new mountain bike.
Feel-good music?
Anything from the '80s, the soundtrack of my youth!
Favorite thing about your appearance?
My arms! They are strong from gripping on to my mountain bike for dear life!
Prized possession?
I tend not to have too many attachments to things, but I do love having great kitchen tools when I cook!
First thing you do when you wake up?
If I haven't already been woken up by my daughter, I go see what crazy position she is sleeping in.
Last thing you do before going to bed?
Check on my daughter to make sure she is breathing. As a first-time mum there is a certain level of paranoia around your baby breathing when they are asleep. It's hard to break the habit even though she's 4. Plus kids seem so sweet and innocent when they are sleeping.
Facebook:
"Like" Noosa Yoghurt on Facebook
!
Instagram:
Follow Koel on Instagram
and follow
Noosa on Instagram
Twitter:
Follow Noosa on Twitter
Catch up on all of our inspiring Power Your Happy Q&As!
Image Source: Koel Thomae