Who Is Mandana Dayani?
How Mandana Dayani Went From Reality TV to EBTH
Mandana Dayani has a talent for spotting what's special. With a legal background, she spent five years at talent agencies before shifting gears to Rachel Zoe Inc., where she spent another five years. Mandana was often seen by Rachel's side and helped build the brand into a household name. After realizing that being in a more creative environment like fashion was her calling, she joined online estate sale company Everything But the House (EBTH) as the chief brand officer. Mandana has done it all, from reality TV to curating vintage collections and now taking our fun Power Your Happy Q&A! See what she can't leave the house without, what talent she's put to use, and more!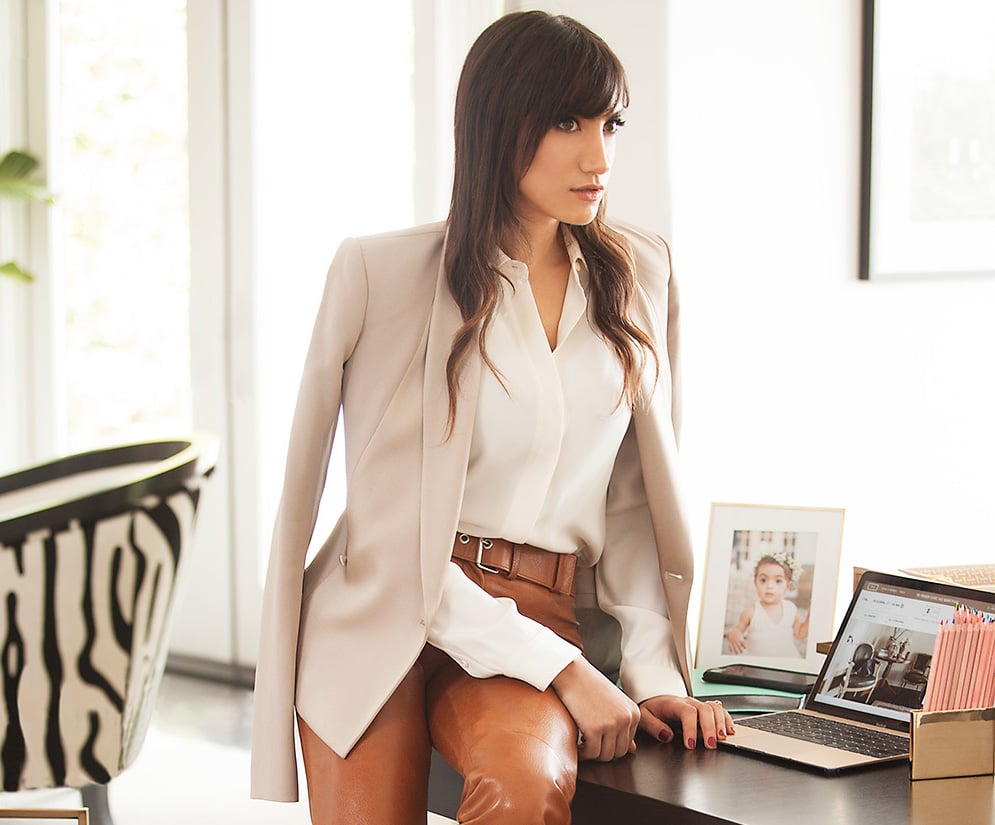 Power Your Happy Q&A
What advice would you give your 22-year-old self?
It's OK to make mistakes! Take risks and be OK with the fact that you don't have the answers. I really believed I had to have my entire future planned out.
What talent or passion have you been able to use in your career in an unexpected way?
Leadership.
What is the one thing that influenced your career today? When was the moment you realized you were on the right path?
Taking the huge leap of faith to leave my career in law and pursue my passions. My first day working with Rachel Zoe, I knew I made the best decision.
What does "finding your happy" mean to you? Do you feel you've found it?
I think I am constantly pursuing it. For the most part, my happy is with my daughter, Anderson, and my husband, Peter. It is when I feel most fulfilled and present.
Speed Round: what powers your happy?
Ambition.
Guilty pleasure?
Homemade tacos and TV.
Favorite curse word?
F*CK! It's awful.
Happy place?
My daughter's playroom.
Heels or flats?
Heels, duh.
The one thing you can't leave home without?
Sunglasses.
Favorite junk food?
Salty chips.
Favorite healthy food?
Does chopped salad count?
Favorite splurge?
Jackets and coats. My collection is crazy!
Feel-good music?
Frank Sinatra.
Favorite thing about your appearance?
My eyes.
Favorite possession?
My Balenciaga shoe collection.
First thing you do when you wake up?
Shower.
Last thing you do before going to bed?
Watch news. This is awful, don't do it.