Who Is Mayim Bialik?
Mayim Bialik's Advice For Her 22-Year-Old Self: "Your Gut Instinct Is Always Right"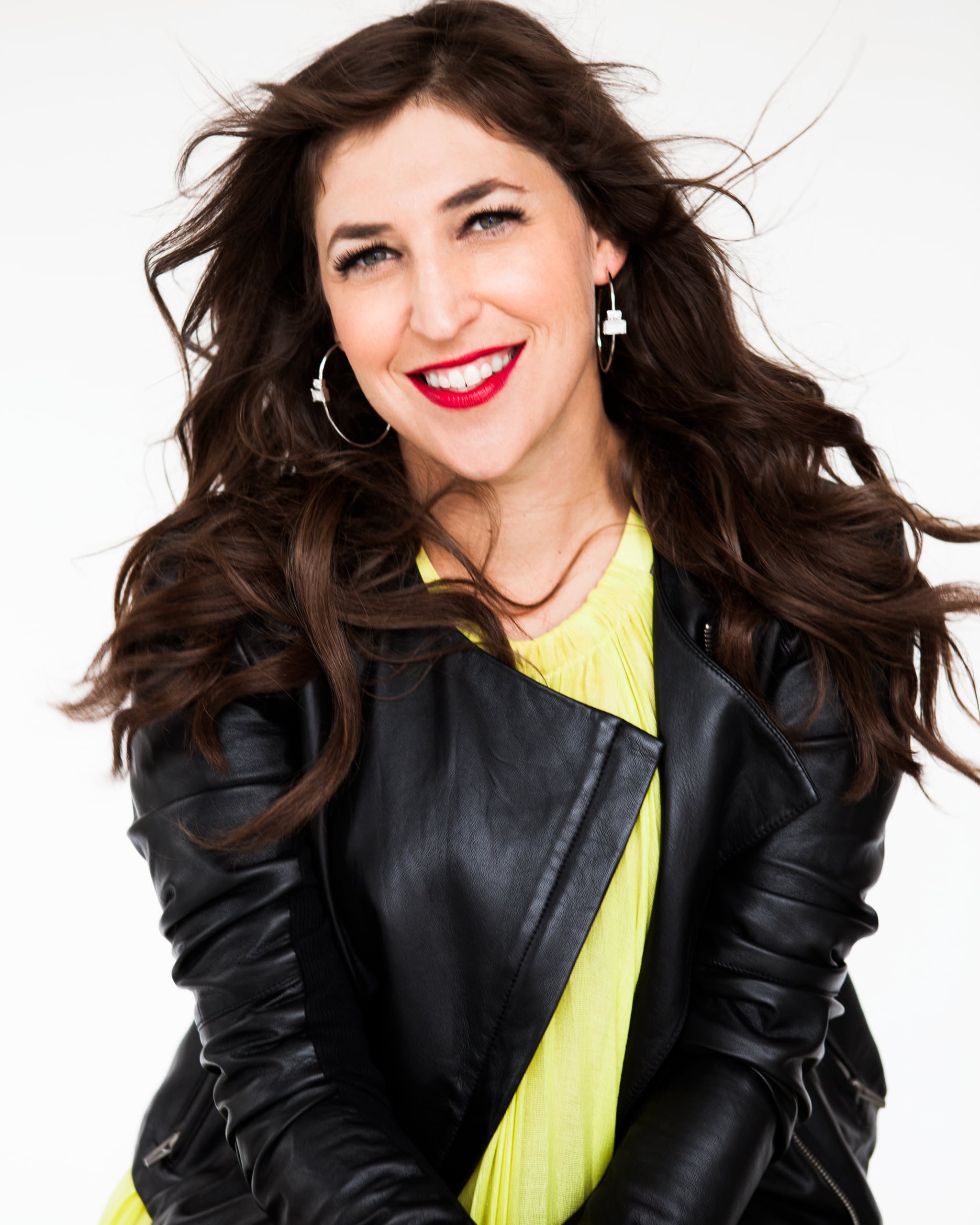 Mayim Bialik is best known for her role on the 1990s NBC sitcom Blossom but has been critically acclaimed for her role as Amy Farrah Fowler over the last eight years on the CBS hit show The Big Bang Theory, a show for which she holds a Critics' Choice Award and numerous Emmy and SAG Award nominations. The actress also has a PhD in neuroscience from UCLA and is the mother of two young boys, the mastermind behind Groknation.com, and the author of three titles, her most recent release out on May 9 via Penguin Books titled Girling Up: How to Be Strong, Smart and Spectacular.
Power Your Happy Q&A
What advice would you give your 22-year-old self?
Oh my goodness, girl! Your gut instinct is always right. With men, with the way you are treated, with things you need to speak up about. Trust your gut!
What talent or passion have you been able to use in your career in an unexpected way?
What a great question. I think my underlying passion is trying to find a sense of purpose in my life no matter what I do. While I love being an entertainer, I am constantly driven by the need to find why the universe has given me the opportunities I have and how I can use those to be a positive influence in my family, in my community, and hopefully for the world at large in some way!
What is the one thing that influenced your career today?
I think the one thing that influenced my career today is that there has always been someone who believes in me more than I believed in myself. First it was my mother, then it was the creator of Blossom, Don Reo. Then it was my biology tutor in high school, then it was Nancy Wayne, a neuroendocrinologist at UCLA, then it was my manager Tiffany Kuzon, and lastly, it has been my guardian angel best friend, a man who has become my creative and business partner, Immanuel Shalev. Those are the people who literally got me here and keep me remembering that I am on the right path.
What does "finding your happy" mean to you? Do you feel you've "found it"?
I feel like the second I feel like I have found it, it will slip out of my hands. Finding my happy is a constant journey of always looking forward and finding ways to share with others.
What powers your happy?
My religious faith
Favorite curse word?
I don't know if it's my favorite, but I sure use "sh*t" a lot!
Happy place?
The Korean spa
Heels or flats?
Converse or Doc Martens, so I guess flats!
The one thing you can't leave home without?
Going back three times for the things I forget each time I try and leave the house.
Favorite junk food?
BBQ chips
Favorite healthy food?
Tart green apples
Favorite workout?
Walking in the hills where I live
Favorite splurge?
Thai iced tea (vegan!)
Feel-good music?
Anything Motown
Favorite thing about your appearance?
All of the colors of my eyes: they are blue on the outside, green in the middle, with brown and gold flecks around the pupil
Prized possession?
The wisdom of my ancestors
First thing you do when you wake up?
Thank God I am alive
Last thing you do before going to bed?
Thank God for my day
Image Source: James Banasiak