Who is Melody McCloskey?
How Melody McCloskey Generated Over $3 Billion in Revenue to Support Small Businesses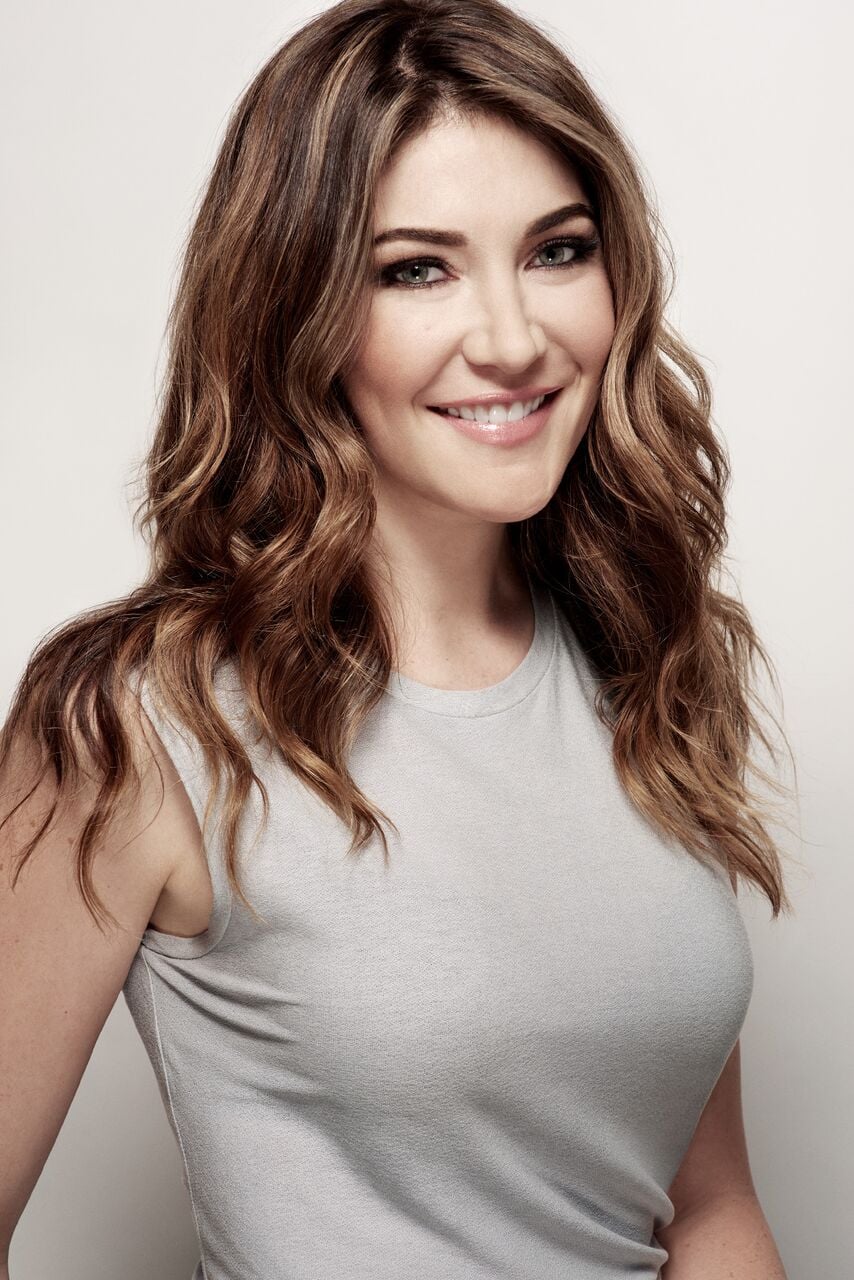 Melody McCloskey is a choice example of a Power Your Happy woman. She took great risks in order the create the largest digital marketplace for beauty services, and though Melody wasn't an engineer, she knew hard work and determination would make anything possible. She applied her love of the beauty industry to fulfill a consumer need by creating a marketplace that connects beauty businesses and potential clients online called StyleSeat.
Not only is Melody an advocate for women, but she used her business concept as a way to support more female-run businesses than any other platform. Melody shows no signs of stopping in regard to using her voice to stand up for women, which shows in her captivating essay on sexual harassment in the workplace for TIME.
Aside from catching Melody supporting small businesses with the $3 billion she's generated in revenue and paving the business development road for other female entrepreneurs, she has a seriously impressive sense of style. Melody shares a bit about her career and success with us, below!
Power Your Happy Q&A
What advice would you give your 22-year-old self?
Don't be so hard on yourself. I had such high expectations for every interaction and every single thing I did. If I could go back, I'd tell myself to relax and have fun because you can still be ambitious and work hard but enjoy the process. Stop taking yourself so seriously!
What talent or passion have you been able to use in your career in an unexpected way?
I've found that surrounding yourself with a lot of different types of people, from all walks of life is incredibly valuable. Having a healthy curiosity and learning to build deep and meaningful relationships in every aspect of your life and is a unique and extremely beneficial skill. A diverse network is a successful network!
What is the one thing that influenced your career today? When was the moment when you realized you were on the right path?
For me this is simple. Start doing what you love and if you put in the time, you will continue to get better and better at it. When I started, I was only really loving what I did and wasn't the best at it. But, when you love what you do, you do it regardless of the situation or the hardships. For me, I have always been driven by the impact StyleSeat has on small business owners and their families. As I was watching these amazing professionals use our platform to carve out a life for themselves and become successful, I was becoming more and more inspired.
What does "finding your happy" mean to you? Do you feel you've "found it"?
For me, I want to make sure every moment of my day is spent doing something meaningful. If I'm giving up time with my family — or my dogs, I need to be sure what I'm spending my time doing is not just a positive experience but that it's fulfilling for me and for others. Being intentional with everything I do means finding my happy. Being the best wife, CEO, leader, and dog mom I can be by giving my best self.
Speed Round: What powers your happy​​?
My dogs Winston and Bert are absolutely my favorite. All they want to do is hang out, be silly, and they make me laugh constantly –they have so much joy and in turn provide me with all the joy I can get. Working out – I have to drag myself to the gym, but when I leave I feel strong, my mind is clear and I feel a sense of euphoria. I think it's important to prioritize yourself.
Guilty pleasure? (e.g., a great cocktail, Gossip Girl on Netflix, candy)
Netflix and Chill, for sure.
Favorite curse word?
The F word. I mean, it's great in English and in French.
Happy place? (e.g., your home office, favorite vacation destination, SoulCycle class)
Cooking for family and friends – my husband will sit in the kitchen and this is a time where we connect, relax and debrief on the day.
Heels or flats?
Heels. ALWAYS.
The one thing you can't leave home without?
My phone.
Favorite junk food?
Mint Chocolate Chip Ice Cream
Favorite healthy food?
My morning smoothie packed full of goodness
Favorite workout?
Strength training
Favorite splurge?
Fashion -- of course!
Feel-good music? (Your go-to happy mood song)
Hip-Hop
Favorite thing about your appearance?
My eyes
Prized possession?
I have a little piece of a stained glass sculpture that my grandpa made before he passed away that I carry with me always.
First thing you do when you wake up?
I really try just get centered for the day and actually think about nothing for a change.
Last thing you do before going to bed?
Snuggle with my dogs and my husband.