Who Is Sarah Robb O'Hagan?
How Sarah Robb O'Hagan Took Failure in Stride and Became Flywheel's CEO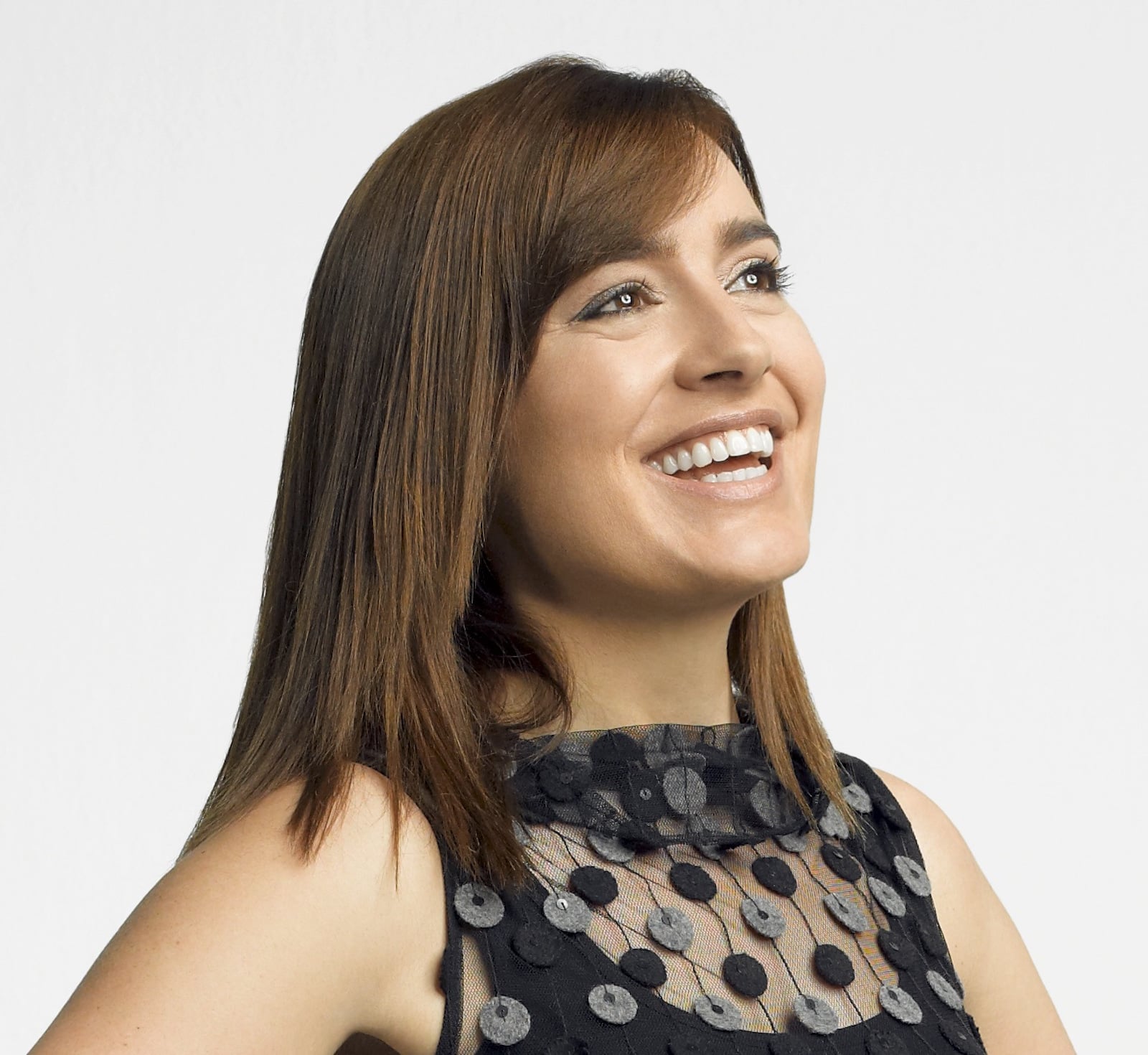 Currently the CEO of Flywheel Sports, Sarah Robb O'Hagan has held previous leadership positions at Equinox, Gatorade, Nike, and Virgin. A high-energy combination of disruptive business leader, fitness fanatic, and proud mom, she's been named among Fast Company's "Most Creative People in Business", and she's also earned the moniker "Pied Piper of Potential."

In her new book, Extreme You, Robb O'Hagan provides insights from her own experiences, including getting fired twice in her 20s on her way to turning around a $5 billion sports drink business. She also draws on stories from her band of highly accomplished "Extremers" ranging from entrepreneurs and corporate leaders, to a former secretary of state, an Olympic champion downhill skier, and a world-renowned tattoo artist. With Extreme You, Robb O'Hagan has codified a method to help other Extremers live boldly and rock their careers.

Keep scrolling to find out some of Robb O'Hagan's greatest lessons and favorite things in our Power Your Happy Q&A!
Power Your Happy Q & A
What advice would you give your 22-year-old self?
I think I would tell her to chill out a bit! I was always very ambitious — especially when I had just graduated college. And I wish I had known how damn fast it ALL flies by. And that everything is going to add up to help you get where you're going in the end — even the things that you perceive at the time to be slowing you down.
What talent or passion have you been able to use in your career in an unexpected way?
I think my ability to take failure in my stride. So many of my childhood memories involved me failing — a LOT. Whether it was missing out on the top field hockey team or failing my piano exam by two marks and only getting B grades. I had this mental block that I was just such a failure. But I've come to realize that all of those fails were the material that made me uniquely hungry and resilient to swing hard for the things I wanted in my life and my career.
What is the one thing that influenced your career today? When was the moment when you realized you were on the right path?
When I landed my job at Nike. This is a company I had dreamed of working at since I was in college — and by some amazing miracle after a LOT of effort I landed a job there in my late 20s — right after I had been laid off twice in a row and I was at a really low time in my life. But the second I got to Nike I started regaining my confidence because I was in a business I loved, surrounded by amazing people I could relate to, and just feeling I could be very much myself because my interests and skills made me a great fit for that kind of company.
What does "finding your happy" mean to you? Do you feel you've "found it"?
I totally feel I have found it. It's about a life with lots of moments of just unbridled fun and laughter. I have an amazing family — my husband and kids bring me so much love and laughter. But more than that, I have awesome friends and extended family. I work my ass off in my career — but make no mistake I prioritize the fun times in my life with the people I love because that is what makes it all worthwhile.
Speed round: What powers your happy?
People with a great sense of humor who make me laugh!
Guilty pleasure?
Ben & Jerry's New York Super Fudge Chunk and Red Velvet sitting together in the same bowl.
Favorite curse word?
F*ck F*ck F*ckety F*ck!
Happy place?
The Bay of Islands in New Zealand.
Heels or flats?
Ass-kicking heels when I am on a stage, sneakers when I am hanging at the office.
The one thing you can't leave home without?
My Macbook.
Favorite junk food?
Nachos LOADED with all the toppings.
Favorite healthy food?
Veggies. Any and all!
Favorite workout?
Flywheel — naturally.
Favorite splurge?
Clothes shopping with my girlfriends.
Feel-good music?
Anything and everything cheesy — there is nothing from the '80s I won't dance to.
Favorite thing about your appearance?
That I am athletic.
Prized possession?
My sexy road bike!
First thing you do when you wake up?
Go downstairs to put the kettle on.
Last thing you do before going to bed?
Check my schedule for tomorrow to know what I am in for.
Facebook:
"Like" Sarah on Facebook
!
Instagram:
Follow Sarah on Instagram
Twitter:
Follow Sarah on Twitter
Catch up on all of our inspiring Power Your Happy Q&As!
Image Source: Dylan Coulter