Who Is Selina Tobaccowala?
How Selina Tobaccowala Built a Booming Fitness App From a Life Lesson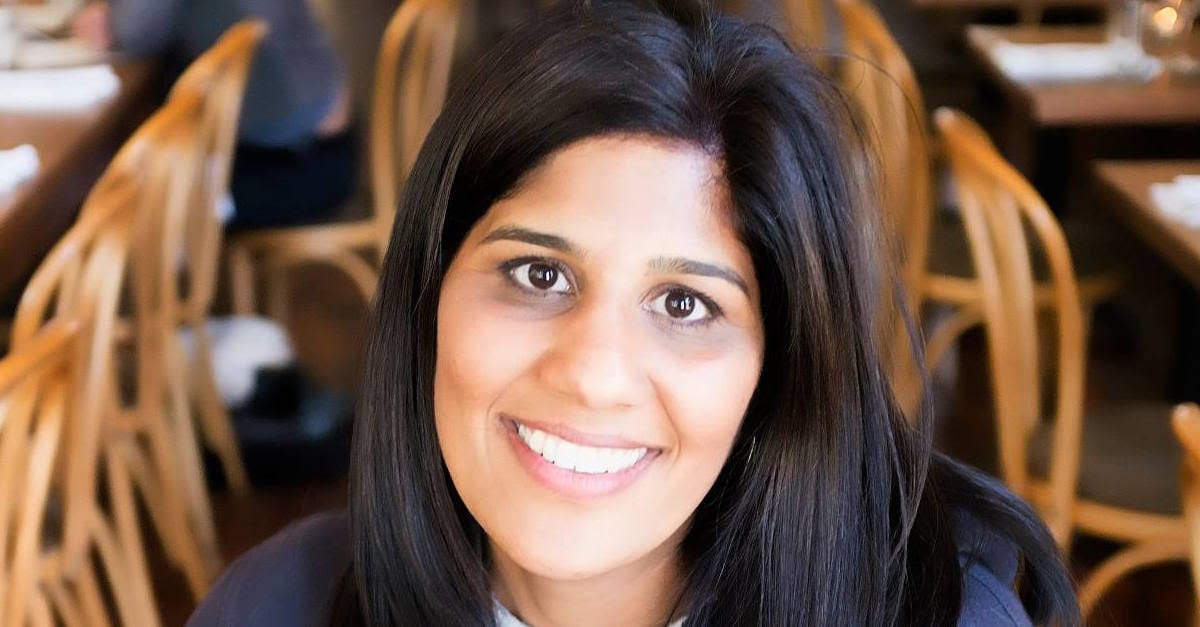 Selina Tobaccowala is quick to impress with her extensive background in coding, her college degree from Stanford, and her triumphant experiences as a cofounder and president of multiple successful websites. However, what truly sets her apart as the extraordinary woman she is today is her immense compassion for others, which prompted her to create Gixo, a fitness app that aims to promote healthy living.
She successfully embodies a Power Your Happy woman by using her talents to "find her passion." After her beloved mentor passed away, she was prompted to focus on her health and wellness. After she discovered that just 20 minutes of exercise per day can make a drastic positive impact, she became focused on improving global health by creating better and more accessible fitness experiences.
Selina will be a force to be reckoned with as she continues on her journey to empower women and engage the world in a compassionate and meaningful way. To learn how she's planning on changing the world for women in tech, check out her Power Your Happy Q&A!

Power Your Happy Q & A
What advice would you give your 22-year-old self?
I would tell myself to take vacations to recharge. When I was working at Evite, I never took a single vacation!
What talent or passion have you been able to use in your career in an unexpected way?
This is going to sound unusual, but walking! I love to walk around new cities. I found it a great way to invite a colleague out for a walk while traveling and to help build strong relationships.
What is the one thing that influenced your career today? When was the moment when you realized you were on the right path?
Studying computer science. It gave me the ability to help build Evite while still in college and put our ideas into reality.
What does "finding your happy" mean to you? Do you feel you've "found it"?
Finding my happy means trying my hardest and doing my best at whatever I am doing. I'm feeling pretty happy these days. (Building a regular exercise habit with Gixo has helped!)
Speed round! What powers your happy​​?
Learning.
Guilty pleasure (e.g., a great cocktail, Gossip Girl on Netflix, candy)?
Sleeping in on Saturday mornings while my husband watches Arsenal soccer with the kids.
Favorite curse word?
"Sh*t." When my daughter was 9 months old, I spilled breast milk and said, "Oh, sh*t — the milk." For that whole day, whenever I had milk, my daughter kept saying, "Sh*t milk."
Happy place (e.g., your home office, favorite vacation destination, SoulCycle class)?
Swimming in the ocean.
Heels or flats?
Flats. (I am massively clumsy!)
The one thing you can't leave home without?
Not a surprise — my iPhone.
Favorite junk food?
Sour Patch Kids.
Favorite healthy food?
My mom's shrimp curry.
Favorite workout?
Any Gixo workout, of course!
Favorite splurge?
Massage!
Feel-good music (your go-to happy-mood song)?
"Beautiful Day" by U2.
Favorite thing about your appearance?
My laugh. It's loud, but people tell me it makes them smile.
Prized possession?
Pearl necklace from my grandma who passed away, which I wore on my wedding day.
First thing you do when you wake up?
Kiss my babies (who are not so small anymore!).
Last thing you do before going to bed?
Kiss my babies. (Do you sense a pattern?)