Who Is Serena Williams Dating?
Do Men Like Powerful Women?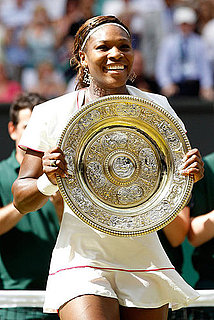 I was catching up on Oprah last night and watched a clip of Serena Williams fretting about her love life. She said she's been pretty depressed and confused the past few days and jokingly said, "I think I'm a catch?" Although she was kidding, the questioning tone she used reflected her insecurity about the issue. Oprah then responded saying, "You're a good catch, but men want to feel like they are needed. They need to feel important. It's very hard to do that with a powerful woman. It takes a very special guy to do that."
Marriage hit a record low last year, and perhaps women being more career-driven plays a factor in that statistic. What do you think — are men intimidated by successful women?