Who Started Loeffler Randall?
How Designer Jessie Randall Created Her Ultimate Closet and a Company
Jessie Randall launched Loeffler Randall because she couldn't find shoes that were a reflection of her style: "understated, elegant, effortless." Founded in 2004 by Jessie and her husband, Loeffler Randall can be found in more than 250 retail stores worldwide, including Bergdorf Goodman, Barneys, Saks Fifth Avenue, Neiman Marcus, Nordstrom, and Harvey Nichols. Jessie serves on our company's ShopStyle advisory board, spoke on a panel for our Power Your Happy event in NYC, and shared her advice and passions via our Power Your Happy Q&A.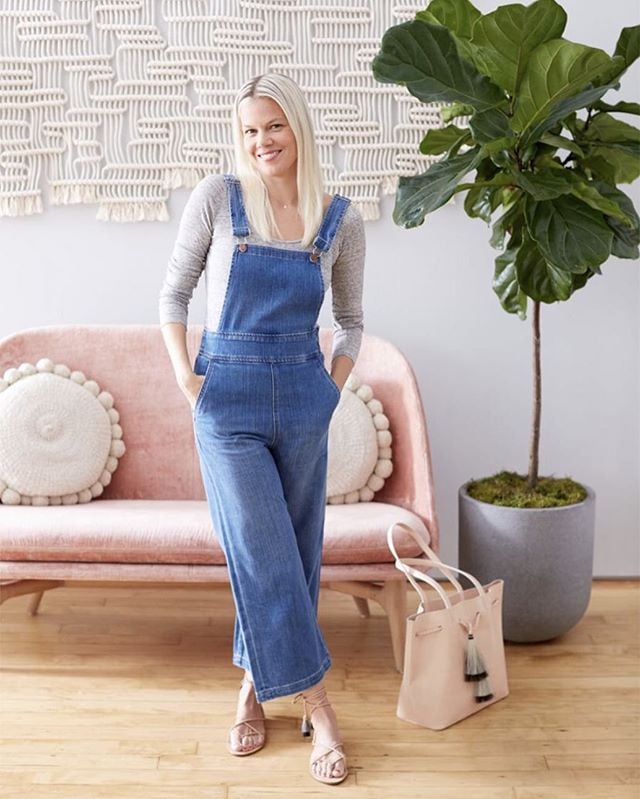 Power Your Happy Q & A
What advice would you give your 22-year-old self?
Drink more water.
What talent or passion have you been able to use in your career in an unexpected way?
Embroidery, cross stitch, and crafts.
What is the one thing that influenced your career today? When was the moment when you realized you were on the right path?
When we got picked up by Bergdorf Goodman our first season.
What does "finding your happy" mean to you? Do you feel you've found it?
It means doing what you love. I find it in spending time with my kids, being out at the beach, and focusing on things at work that feel right and bring me energy.
Speed round: guilty pleasure?
True crime blogs.
Favorite curse word?
All of them.
The one thing you can't leave home without?
Crayons for my kids to draw with.
Favorite junk food?
Nachos.
Favorite healthy food?
Watermelon.
Favorite workout?
One with friends.
Favorite splurge?
Céline or Marni.
Feel-good music?
Listening to reggae in Jamaica.
Favorite thing about your appearance?
Getting dressed up in something that makes me happy.
Prized possession?
Drawings and notes from my kids.
First thing you do when you wake up?
Snuggle my 5-year-old.
Last thing you do before going to bed?
Read a memoir on my Kindle.
"Like" Loeffler Randall
on Facebook.
Follow Loeffler Randall
on Instagram, too!