Why Didn't I Get a Call Back From the Company?
The Mysterious Journey of a Resume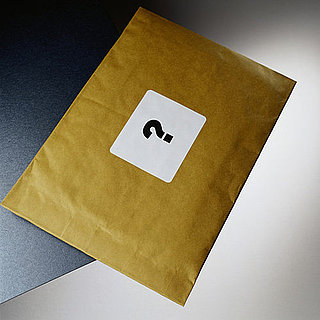 If you're wondering what happened to your resume, wonder no more. CNN traced the steps a resume took to get from submission to the hands of a hiring manager at tech giant Siemens. The company's 80 recruiters receive more than 65,000 resumes every month. Here's the path your resume will probably take:
Submission: First the resume goes through career sites like Monster, CareerBuilder or directly through company websites and internal referrals. 44 people apply for a specific position within 12 days of the job posting, which appeared in late February.
Tech Sifter: Resumes are sifted through some sort of machine or technology that cuts down the work for the recruiters. The machines weed out resumes that don't match the requirements of the job.
Phone Screens: Recruiters found two people who seemed suitable the first 12 days and called them on the phone to check the resume information and to ask more about what experiences they have had on the job since they were looking for someone with eight years of experience. They tried to get a sense of salary expectations, and if the candidates are willing to travel or relocate.
To see where your resume will end up, read on.
Pre-Interview: After the candidates meet the recruiter's expectations, their resumes are then sent to the hiring managers. By the middle of March, four more applications were sent to the hiring manager and out of the six, he picked three to interview.
The Leftovers: The rest of the resumes will stay in Siemen's database, so job applicants might receive a call later if another position opens up.
After learning more about the resume process, there are a few very important things a job hunter needs to realize. For example, the early bird definitely gets the worm because the resumes submitted in early April were too late and were not considered. You need to stay on top of your job hunt by constantly looking and even setting alerts that will notify you when a new job is posted. A good job search site that provides that function is Indeed.com.
Another important point that was revealed was the recruiters resorted to LinkedIn to hunt for professionals who suited the position, so you definitely need to beef up your online profile with these tips to make it appealing to hirers.