Why Didn't I Get the Job? 2011-03-04 12:15:42
What American Idol Can Teach You About Interviewing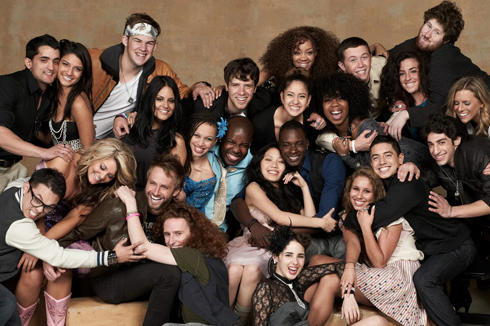 While I was watching American Idol last night and rooting for my favorites to make it to the top 10, I realized there are a couple of lessons that job hunters can take away from the hit show. I mean, American Idol is the ultimate interview — millions of Americans are judges, so if you make it through to the final rounds, you are definitely doing something right. Here's what you can learn from the contestants:
Don't feel bad if you didn't get the job. You are competing against extremely talented people for the job so be proud of the fact that you've gotten this far. There's no telling why you didn't get the job — there can be a whole host of reasons why you didn't. It's just going to drive you crazy if you keep lingering over the reasons why. I thought some of the Idol candidates who got cut should've stayed, so it's all a matter of fit and timing. Maybe there isn't a good reason at all. Don't let your rejection letter get you down — there may be other opportunities out there waiting for you, so keep trying.
Nice and humble gets you far. Being nice and genuine really does go a long way. I noticed that the contestants who weren't as nice in the beginning didn't make the cut. Clint didn't make it to the final 10, although he was very talented. In an earlier episode, he kicked 15-year-old Jaycee out of his singing group, which left Jaycee stranded, tearful, and group-less for a long while. Judges and viewers tend to gravitate toward candidates like Jacob, who seems genuine and down to earth.
For more interviewing tips you can learn from American Idol, read on.
Stand out in some way. Some Idol contestants aren't as vocally talented as their peers, but they managed to get through because of their unique voices. You need to figure out what will make you stand out in an interview, because your interviewers (just like the Idol judges) have met with a lot of applicants. Don't go to the extremes like this guy with a Transformers costume, but try to give your potential employer a pleasant surprise. Having unique and good questions is one option, and another is to show a lot of passion and dedication. Make sure they know how much you really want this.
Be secure and confident. You have a handful of minutes to impress, and you need to believe in yourself before your interviewer will believe in you too. Employers don't want to hire someone who is giving off downer vibes because that will disrupt the office environment. Negative people will drain the energy and productivity of their colleagues, and employers know that. Last night, I thought Rachel did a big no-no when she talked about how not getting into the top 10 would feel like America is rejecting her. Don't let your rejections define who you are because your future interviewers will pick up on that.
Ask for feedback. What I envy about all these contestants is that the judges will let them know exactly what they're doing wrong. Unfortunately, too often we'll get an impersonal rejection letter stating that there were too many qualified candidates, which was why another person was picked over you. The feedback is too general and broad for you to learn what you did wrong, so turn toward friends, family, and professional contacts to see if they can pinpoint what you can improve on. Read these suggestions for questions you can ask your network, which will provide helpful feedback.
Don't ever give up. Many of the people who have made it to the final rounds have tried out multiple times, so keep at it and you'll be able to taste the fruits of your labor soon enough.