Why People With Shoplift
Why People With Money Shoplift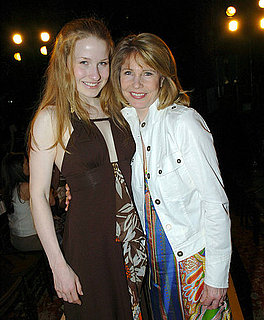 When Caroline Giuliani, daughter of former New York Mayor Rudolph Giuliani, walked out of Sephora yesterday, she had a little over $100 worth of makeup in her purse and $320 in her wallet.
We didn't need to know she had the money on her to know she could pay for it, but having enough cash to cover loot is a common narrative in the history of shoplifters. About half are financially secure and educated, and they rarely commit any other crimes.
Shoplifters Anonymous says
it's rarely about poverty, greed, or even need. It's the thrill of getting something for nothing, and that can be additive. One out of every three shoplifters does take it up as a hobby. But what's so thrilling about slipping mineral blush into your pocket? Find out below.


Substitute for loss: This is probably overintellectualizing, but shoplifting can fill the void if a person feels she's been unfairly deprived (divorce, death, illness, job).
Feeling of being in control: This should be no surprise. Getting away with something can make you feel in control, because you are — unless you get caught.
Revenge: Often a would-be shoplifter won't go into a store with the intention of stealing, but will do it after a slight from a store owner or employee.
Self-nourishment: Retail therapy is a time-tested means to treat yourself, and it's pretty much the same impulse that drives shoplifters to steal. In fact, they're most likely to strike around their birthdays or the holidays.
Relief: Anxiety, frustration, and boredom can all be temporarily relieved by shoplifting, but depression is the main emotion. One-third of shoplifters are estimated to suffer from it, and it's the most common physiological problem among them.
Ultimately, it's a maladaptive way of dealing, or not dealing, with life's problems. It's like comforting yourself with food or alcohol or excessive exercise — except it's illegal.