Why Should I Save For Retirement?
Fresh Start Resolution: Put More Money Into Your Retirement Accounts
It's a new year and a new you! Fresh Start is a short series detailing 12 helpful tips to start off the year right, whether it be to advance your career or increase your financial cushion. We've already given you advice on kicking your daily deal habit, quitting caffeine, and making a call to lower your bills. Here's another way to start afresh in 2012.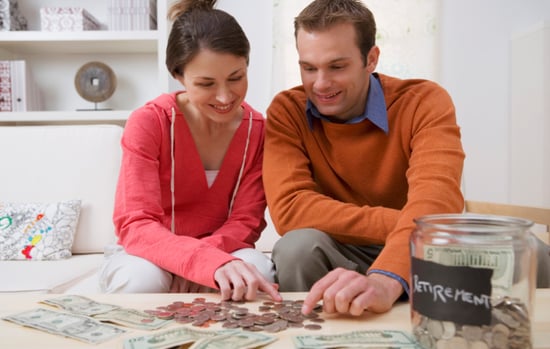 For those of you who have never really thought about your retirement accounts, this year would be a good time to start padding it up. Although the past few years have been rocky, experts still recommend adding money to your 401(k) or IRA and riding out the slump. Here are some things you can start doing:
Check if your company matches: If your employer offers a 401(k) plan, you should take advantage of it immediately — especially if your company matches. Most large company plans match 50 percent of your contributions and up to six percent of your salary. If your match is less than the norm, it's still beneficial to participate, because any type of match means free money.
Figure out how much you need: A simple trick to figuring out how much you need is to look at your life right now and estimate your expenditures. You'll need about the same amount of income in retirement that you need right now. Although there will surely be more medical expenses to pay, there will also be less expenditures in other areas such as student loans, saving for retirement, and paying for your children. If you need hard statistics, you can play around with Bloomberg's 401(k) savings calculator that estimates how much you'll need to contribute each year to reach a certain amount. It even factors in things like salary increase rate, employer contribution match, and the investment rate of return.
Don't be down about the down economy: Although you might feel disheartened about your dwindling 401(k) account, keep in mind that you're not really playing around with stocks. You're going to be in it for the long haul with your 401(k), so you'll be riding out all the rockiness of a stock market. Look at it this way: stocks will be cheaper to buy when their value has lowered. One more thing to consider: you might want to limit your monitoring of your retirement accounts (maybe to once a quarter) so you won't be swayed by the roller-coaster numbers.
Read on for more advice.
Consider an IRA: It's good to have an IRA account in addition to your 401(k) for a couple of reasons. Firstly, if you've maxed out your 401(k) and still have money left over, you can put it in your IRA. Secondly, you can pick up some knowledge of investing from managing your own account since 401(k)s are more restrictive. Further, if you want to roll over your old 401(k) account and your current 401(k) plan won't let you consolidate or charges high fees, you can instead roll over the money to your IRA. And finally, the IRA might be a better choice than your current 401(k), which may not be very good — some accounts can be ridden with hidden fees that eat into your savings. For more on choosing the right IRA account for you, read this.