Women Lack Confidence in Financial Decision-Making
Women May Be Selling Themselves Short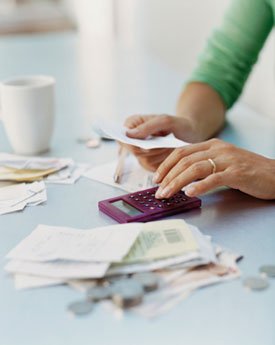 Sisters are doing it for themselves — but aren't super confident about it. According to a new study by Prudential, 95 percent of women are involved in financial decision-making in their households, and 25 percent of us are the primary decision-makers. But somehow, most women — 86 percent — feel like they don't know how to choose financial products (like mutual funds, annuities, and stocks). Seems like a contradiction, no?
My guess is that the women polled know about as much about IRAs and bonds as anyone else (men included), but are more willing to admit that they're sort of figuring it out as they go. Are these findings in line with your approach to finances? See a few more stats from the study and weigh in after the jump.
The study also found that:
56 percent of women expect to have to work longer before retiring because of the financial crisis
65 percent of women have been spending based on needs rather than wants
42 percent of women have a financial advisor
Who makes the financial decisions in your household? And how confident are you in your financial knowledge?