Work Productivity in a Relationship
Are You More Productive at Work When You're in a Relationship?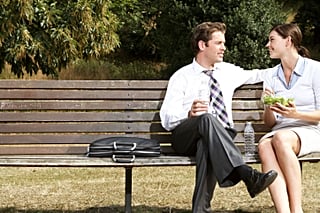 It's National Singles Week, and to celebrate, Zoosk, a social dating community, has compiled a list of interesting statistics from a poll. Apparently, Zoosk found that 64 percent of single men are more productive when they are in a relationship while 53 percent of single women say their productivity takes a dive when they are dating someone.
I'm not really sure how dating someone correlates to work productivity, but I'm wondering if the results apply to your situation. Are you more productive at work when you're in a relationship?