Working From Home vs. a Higher Pay
Would You Rather Work From Home or Earn a Higher Salary?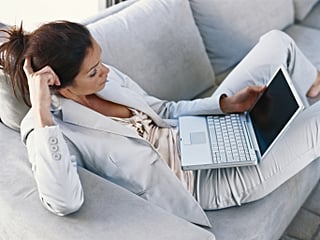 More and more women are redefining what it means to be successful, and it's not climbing the corporate ladder anymore. Many of them are saying they prize flexibility and a better work-life balance over a higher pay and position, according to a More magazine survey.
I can definitely see a lot of moms prioritizing a flexible work schedule so they can spend more time with their kids, but I know that having a high salary is very important to a lot of people. Which one do you prefer — working from home or earning more pay?