Would You Get a Prenup?
Larry King Married Too Many Times to Remember Prenup — Would You Get One?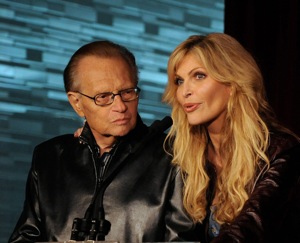 Isn't Larry King romantic! Although he's worth a reported $144 million, he allegedly didn't have his now-estranged wife sign a prenup. Lucky for her, California law dictates that she will get half of the money made during their 13-year marriage.
Most of us don't have that kind of money, but this extreme example makes a good case for protecting the financial assets that you bring to a marriage. Would you get a prenup?