Year-End Tax Moves 2011
7 Smart Tax Moves to Make Before the Year's End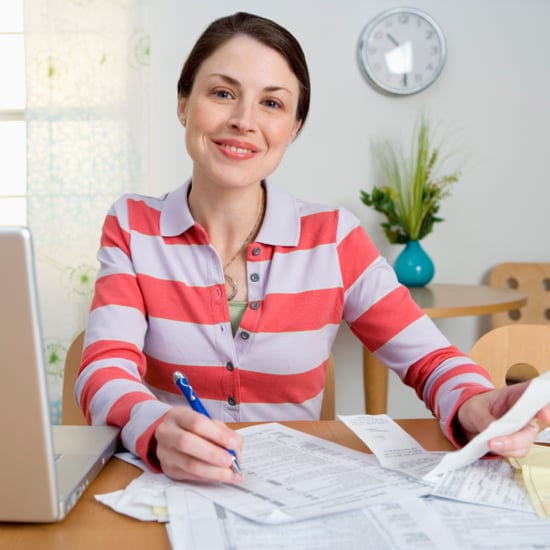 Now that the year is quickly winding down, you might find yourself with countless to-dos to tackle. Make sure you remember to put some of these tax chores on your list. Kathy Pickering, the executive director of The Tax Institute at H&R Block, shared a couple of smart moves every savvy taxpayer should make before the end of 2011.
Offset capital gains with capital losses: "It has been a roller coaster ride with market fluctuations over the past year, but there is some good news. Taxpayers with a large net capital gain in 2011 could reduce their tax liability by selling stock before Dec. 31 if it would generate a loss. Capital losses don't just offset capital gains — if capital losses exceed capital gains, up to $3,000 of capital losses can be used to offset ordinary income such as wages."
Claim casualty losses from natural disaster: "The president declared a record-breaking number of federal disasters in 2011 including Hurricane Irene, tornadoes in the Midwest and Texas wildfires. Taxpayers in a federal disaster area who sustained casualty losses (e.g. damaged or loss property) can claim their losses on a tax return for the year the disaster occurred or on the prior year's return."
Pay it forward: "Those who have not taken full advantage of the American Opportunity Credit should considering paying spring college tuition before Dec. 31 to take advantage of this tax break on their 2011 return. Also, taxpayers can pre-pay their December mortgage payment due in early January or make an additional student loan payment to claim the highest possible interest deduction on a 2011 tax return."
Read on for more smart tax moves.
Make charitable donations: "To be tax deductible, charitable donations must be made to qualified, tax-exempt organizations (IRS-approved nonprofit religious, educational or charitable groups), and claimed as itemized deductions on tax returns. The Salvation Army donation guide can be used to estimate the value of noncash items."
Buy a plug-in car: "Taxpayers can claim a credit for the purchase of a neighborhood vehicle (e.g., low-speed four-wheel vehicle), a conversion kit, or a plug-in electric drive vehicle (such as the Chevy Volt and the Nissan Leaf)."
Home improvements: If you make home energy improvements by the end of the year, you can claim up to $500 in home energy efficiency tax credits. This year is the last year that tax credit for minor home energy improvements is available, so it'll be smart to take advantage of it before it expires. See this list to see which repairs and upgrades qualify this year. The only improvements that will qualify past 2011 will be major upgrades such as installing solar and wind energy systems, geothermal pumps, and fuel cells. You'll be able to claim more for those.
Retirement fund contributions: You have until the end of December to fund your 401(k) for the 2011 tax year. You can contribute up to $16,500 or if you're 50 or older, up to $22,000. Don't fret about your IRA just yet — you have until April to max it out.