Young Singles Spend While Married Couples Save
What Marriage Does to Our Spending Habits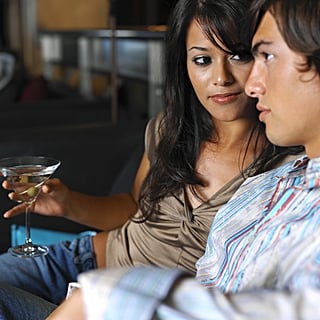 We've heard it's more expensive to be single, but we thought it was because couples save by combining rents. Yet a new study found that singles in New York City (all between 26-35 and earning $40,000-$50,000) spend more in every category — dining out, groceries, clothing, travel, cable, entertainment, and personal care — than married couples, with the exception of home improvement.
It makes sense, when you consider how values change once married. Not only do couples have someone to justify buying binges to, but priorities also change from living in the moment to planning for a lifetime. Adam Edelman, a 25-year-old singleton, describes the shift well.
"As a single guy in New York, I think it's expected that men spend an unreasonable amount of money to take dates out to expensive restaurants. Women aren't going to be impressed, or might think you're not interested if you don't. But when they get married, the shift is immediate and dramatic. All of a sudden, a guy's efforts to be frugal is respected because it means that they're saving towards a car, or a house. Once you put a ring on it, it's like night and day."
This would explain why when home improvement spending goes up everything else goes down: all that money not spent on eating out, traveling, and shopping is saved for feathering a nest couples never want to leave.
If you're married, how have your spending habits changed?