Kylie Jenner's Office Has a Champagne Vending Machine, and That's Really All You Need to Know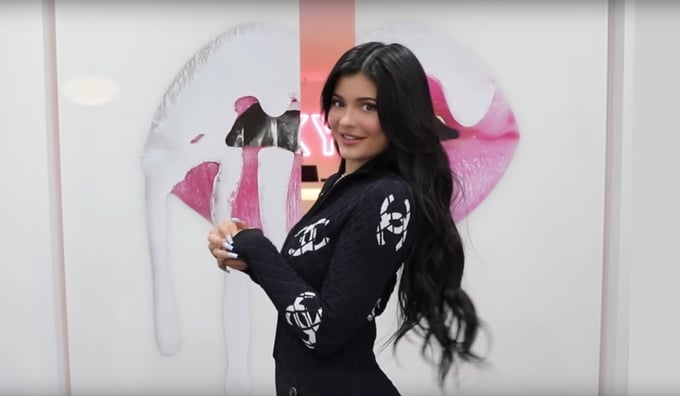 Kylie Jenner just offered fans a peek into the Kylie Cosmetics headquarters in California, and yep, it's just as lavish and sleek as you'd imagine. In a new vlog Kylie just shared on her YouTube page, the 22-year-old billionaire gives us a tour of the expansive office, which boasts a dizzying array of light pink accents and plenty of space for her 1-year-old daughter Stormi to play while her mom continues building her empire.
The moment you walk into the HQ, you're greeted with a giant neon "Kylie" sign in the lobby, and customized M&M's with the makeup mogul's face sit in a glass bowl on the front desk. Other notable features include a multicolored lip kit wall, a so-called "creative room" with fuzzy rolling chairs, and a playroom for Stormi, filled with lots of — you guessed it! — pink toys. Oh, and we almost forgot to mention a very important detail: there's a vending machine filled with mini bottles of freakin' champagne. #OfficeGoals, TBH.
Watch the entire tour video ahead to get a serious case of office envy, and then read on for some standout highlights.
Watch Kylie Jenner's Entire Office Tour Video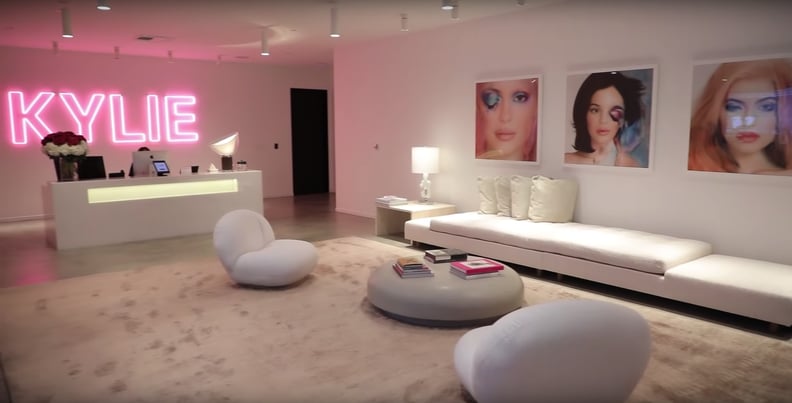 Right Off the Bat, You're Greeted With a Giant "Kylie" Sign in the Lobby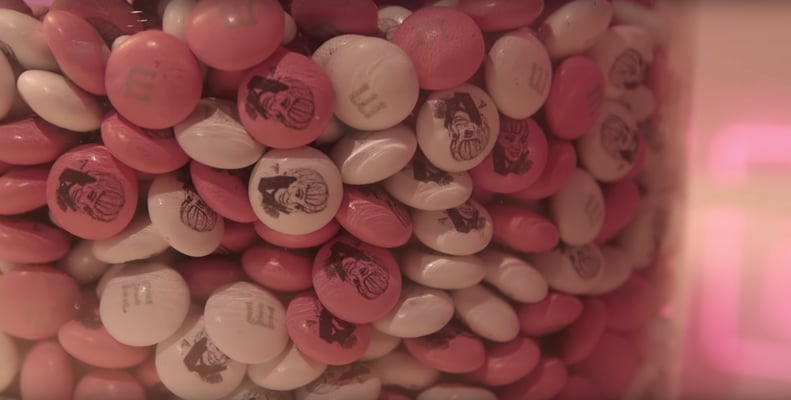 The Lobby's Front Desk Is Stocked With M&M's That Have Kylie's Face on Them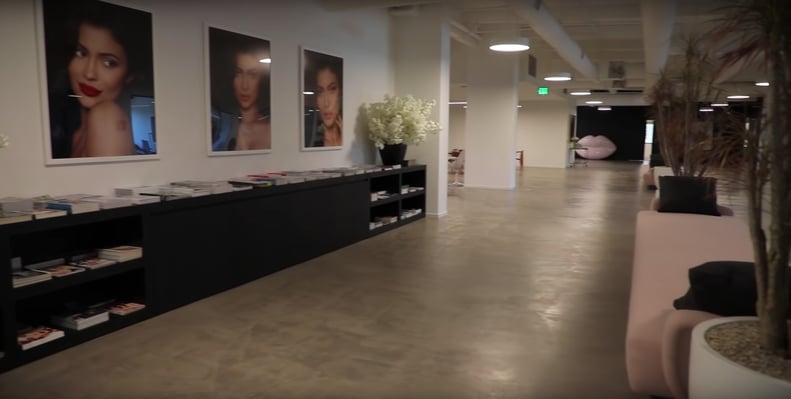 This Place Is Seriously Huge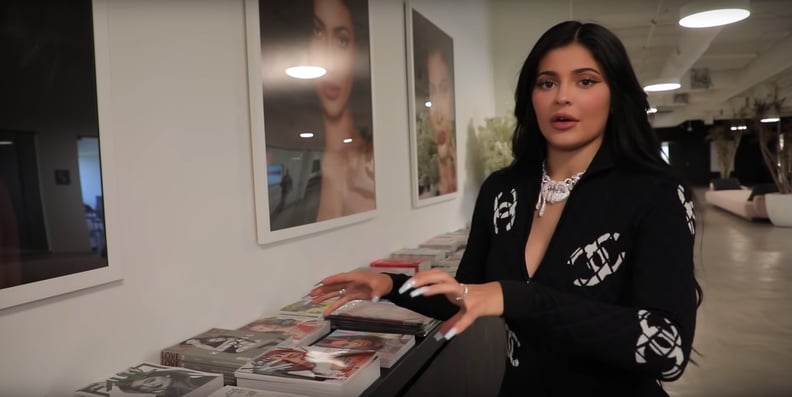 Kylie Has Pretty Much All of Her Past Magazine Covers on Display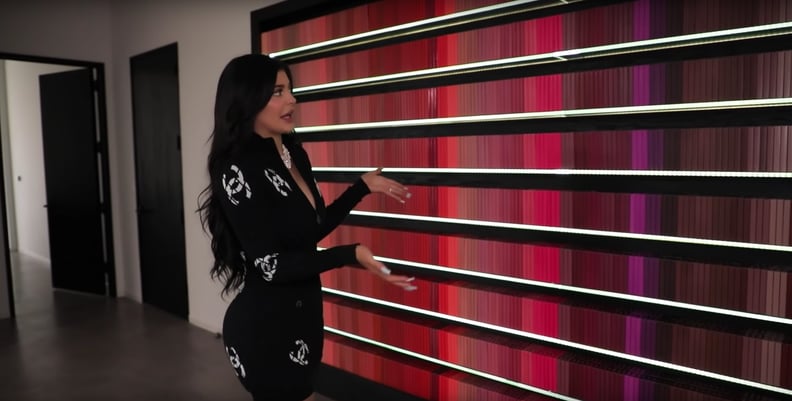 The So-Called "Lip Kit Wall" Features Every Shade Imaginable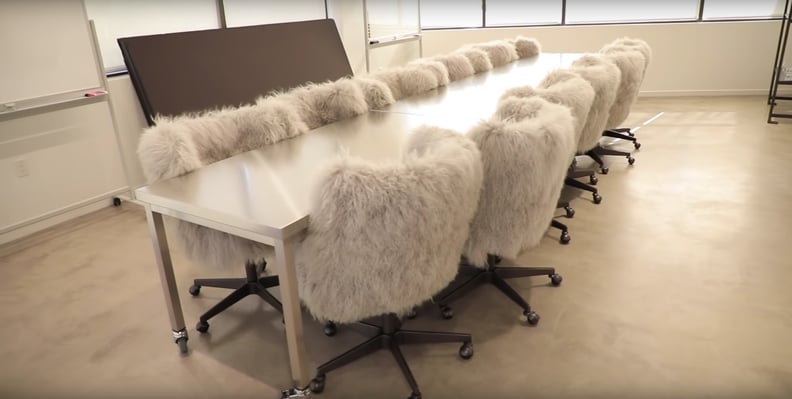 The "Creative Room" Has the Coziest Rolling Chairs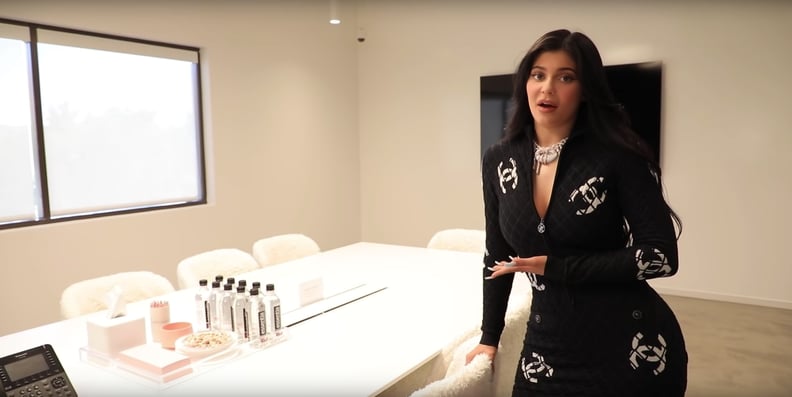 Another Meeting Room Also Has Furry Chairs — Because Why Not?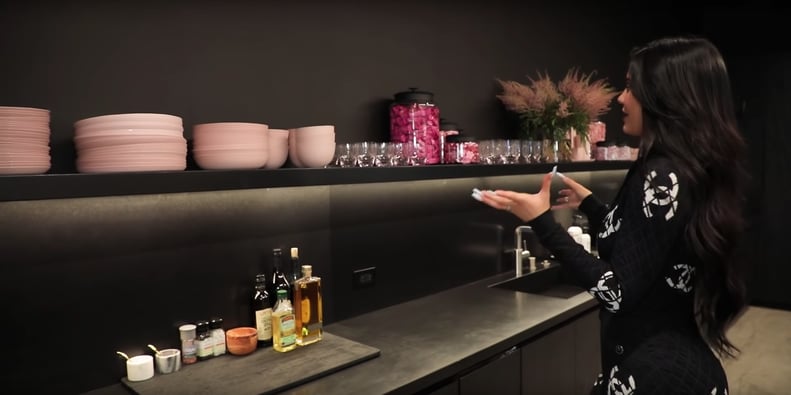 Pink Accents Make the Black Kitchen Surfaces Really Pop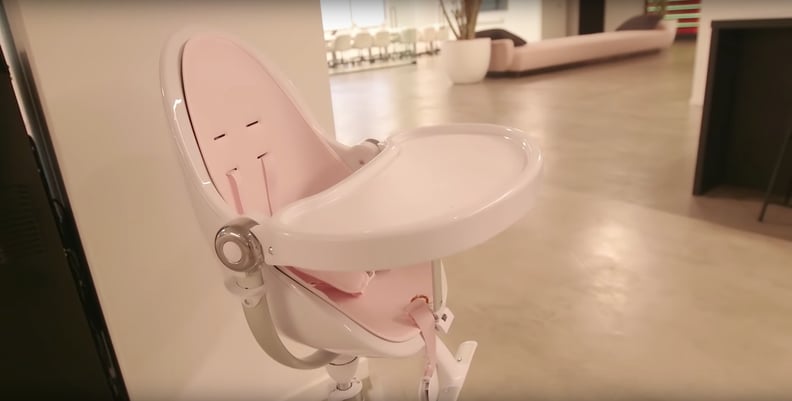 Aww, Stormi Has Her Own Pink Highchair Next to the Kitchen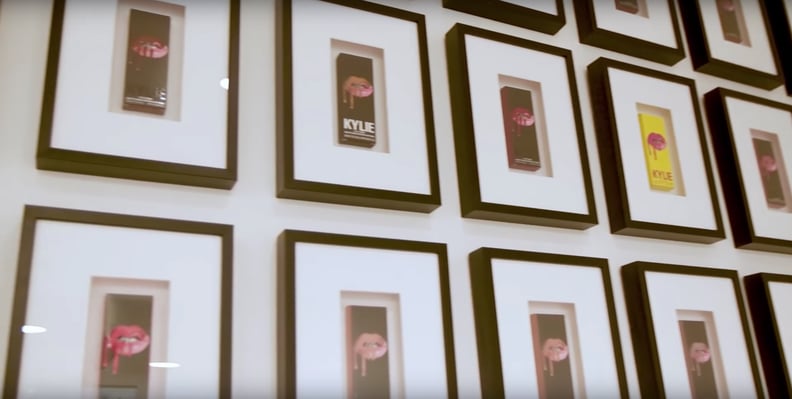 One Wall Has All of Kylie's Past Lip Kits in Frames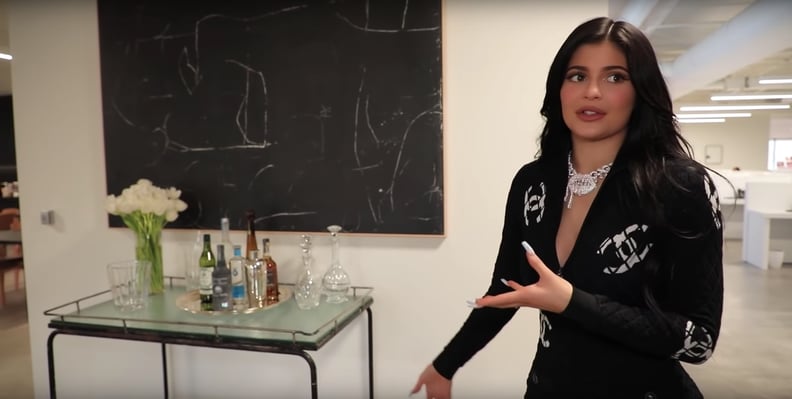 Here's the "Alcohol Station" Kris Jenner Specifically Requested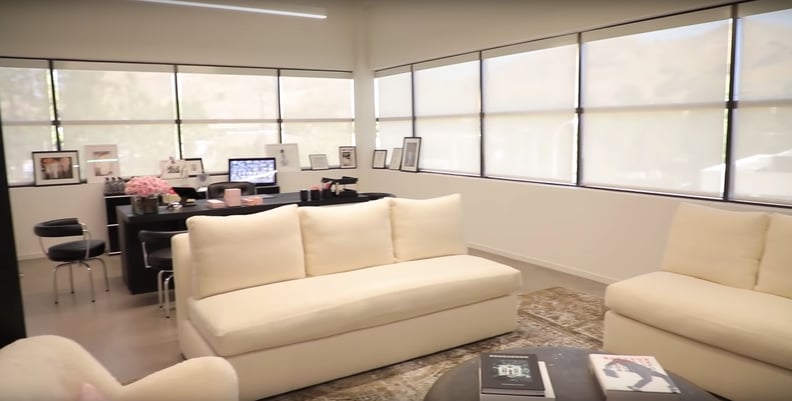 And Here's Kris's Personal Office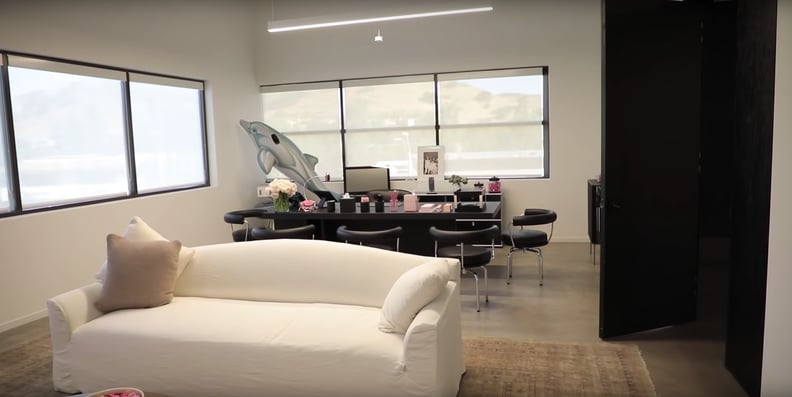 Kylie's Office Has a Similar Vibe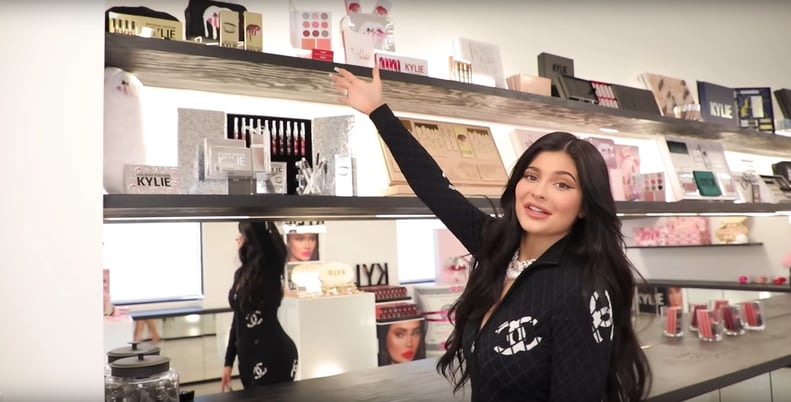 There's a Showroom Jam-Packed With Tons of Kylie Cosmetics and Kylie Skin Goodies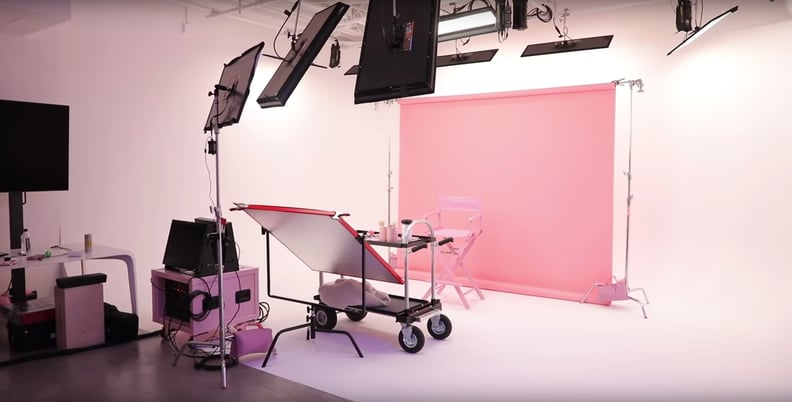 The Video and Photo Studio Is Where the Magic Happens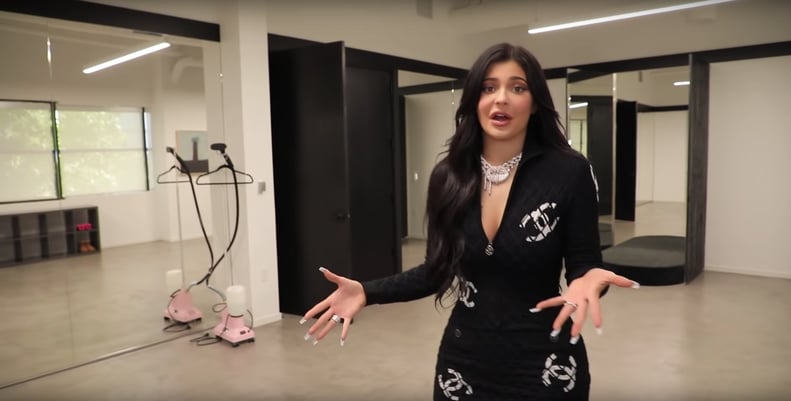 Apparently This Changing Room Is Chaotic on Photoshoot Days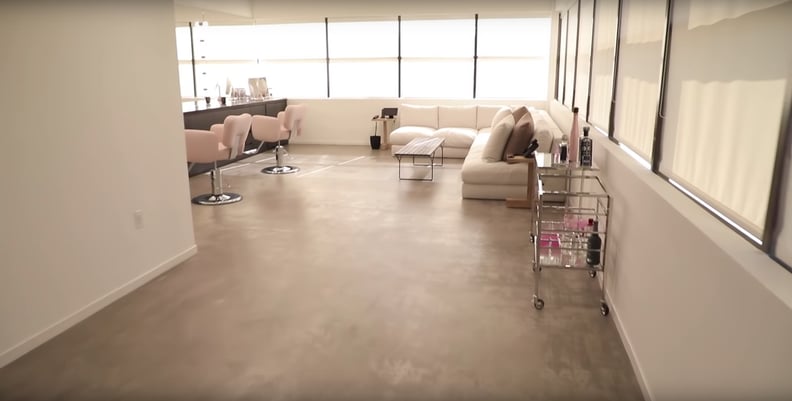 Here's a Peek at the "Glam Room" Where Kylie Gets Her Makeup Done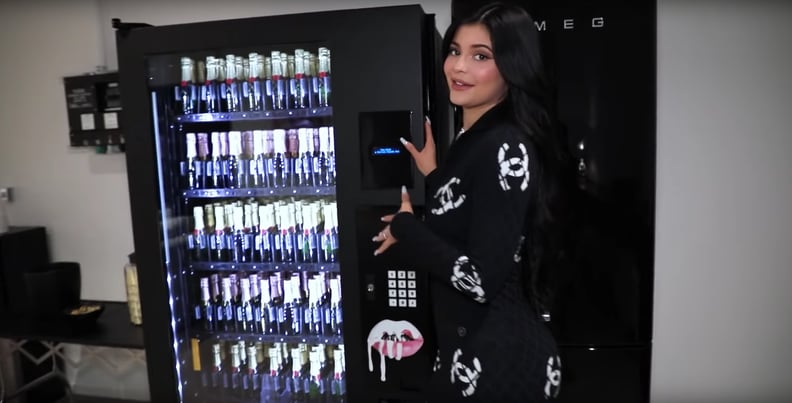 There She Is: The Champagne Vending Machine of Our Dreams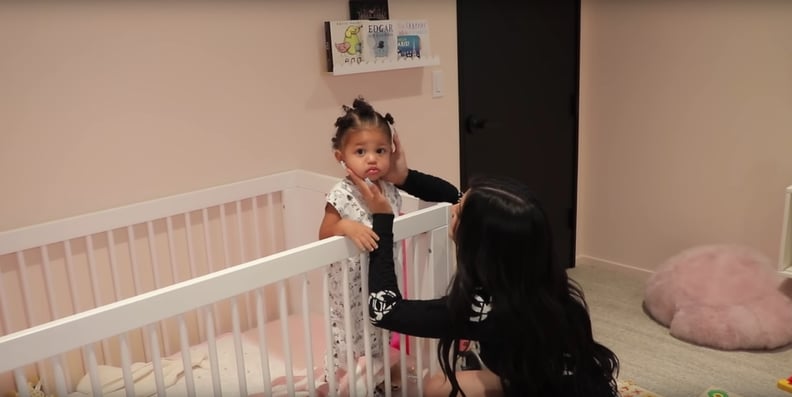 Stormi Has Her Own Playroom Where She Hangs Out and Takes Naps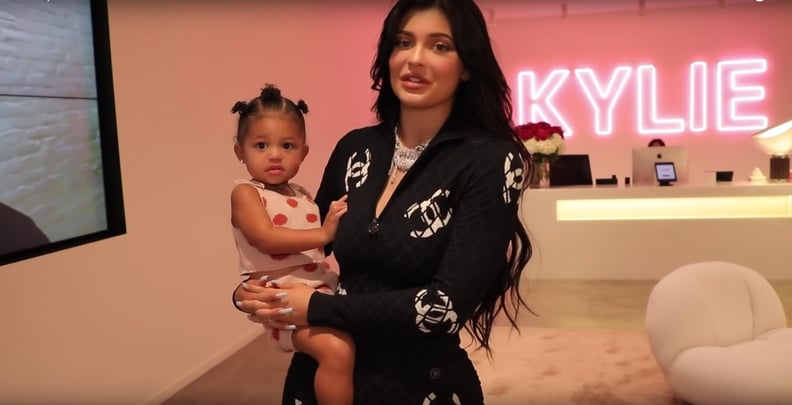 So, Uh, When Can We Move In?