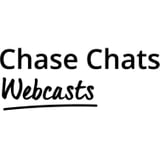 We collaborated with Chase to give you an essential resource for real talk about how to help make the most of your money, especially while life might feel a little more overwhelming than usual.
It's no secret that the novel coronavirus (COVID-19) pandemic has thrown a huge wrench into most people's financial plans. From income disruptions for some to bill paying and saving, it has impacted how everyone is approaching their financial future, both in 2020 and beyond. So it's more important than ever to be mindful about how you're spending and saving because, in some cases, traditional rules are kind of out the window. And we don't know how long the impacts of the pandemic are going to last, so being smart about your financial fitness now has the potential to have larger implications for the future you.
With so many resources out there, it's hard to know where to turn to get real talk about what you should do right now. Look no further than Chase Chats, where you can find down-to-earth webcasts about making the most of your money. The videos — which can be watched on demand — feature open convos with a variety of guests (like Serena Williams) to break down tough topics around money.
We did some of the heavy lifting for you and compiled a list of handy tips passed down from a few of the past webcasts to help you make mindful decisions about your finances so you can finish out 2020 and prep for 2021.