Alaska Airlines Kicks Off Catcalling Passenger
This Story of What Happened When a Man Catcalled a Female Flight Attendant Is Going Viral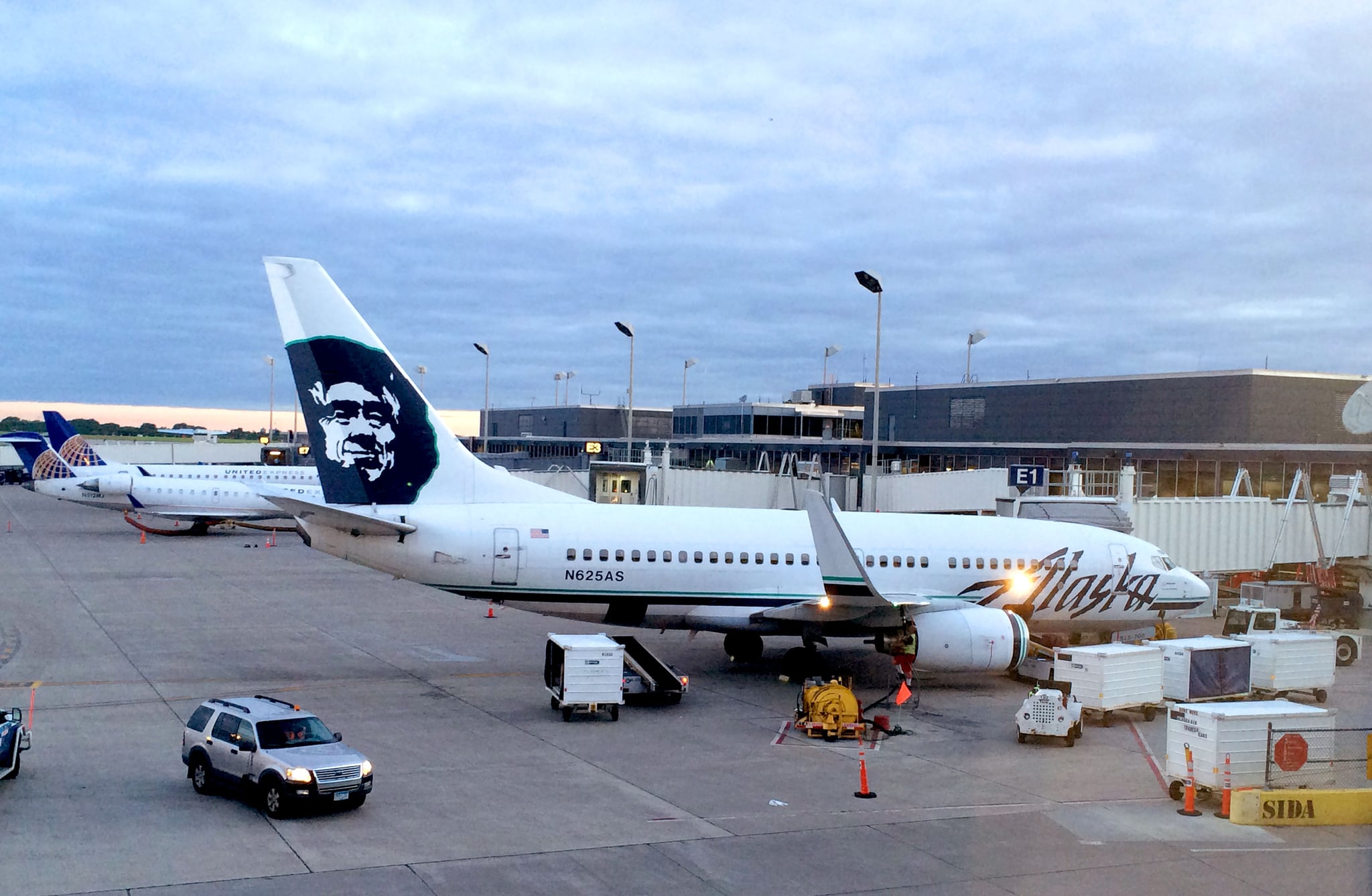 Despite living in an era where a woman might become the next president of the US, sexism remains alive and well in our country. Case in point: this viral story about a man who catcalled a flight attendant on a trip from Seattle, WA, to Burbank, CA. Amber Nelson shared the story on Facebook after watching the safety demonstration on an Alaska Airlines flight and noticing a male passenger in the row behind her bothering the flight attendant.
After the passenger shouted, "Ooh, sexy," at the female flight attendant, the women sitting around him felt uncomfortable and unsure of how to react. "Before we could do more than glare in his direction," Nelson wrote on Facebook, "the flight attendant removed her vest, purposefully walked to him and said, 'You need to be more respectful.'"
Denying he did anything wrong, the passenger reportedly responded, "C'mon, I'm just playing with you." Within minutes of the flight attendant's confrontation, another airline employee entered the plane and asked the man to deboard. Even as he was escorted off the plane, the man apparently denied any wrongdoing.
Nelson felt compelled to share the experience to applaud Alaska Airline's commitment to its staff and intolerance of demeaning behavior. The airline confirmed the incident in an email to POPSUGAR. "The account on Facebook from our passenger is accurate. We can confirm that a male passenger was removed from flight 520 on Oct. 9, from Seattle to Burbank prior to departure," read the statement. "We stand behind the actions taken by our employees."
We've reached out to Nelson for further comment and will update if we hear back.